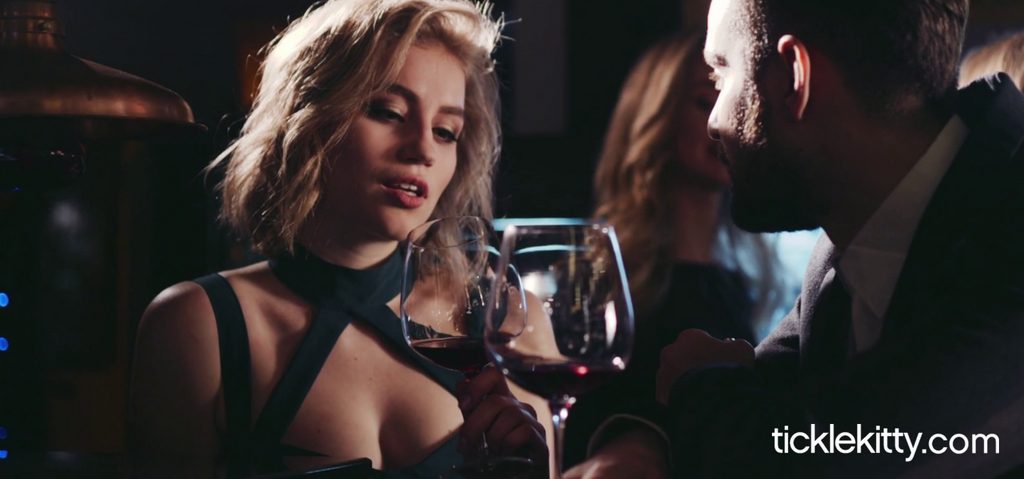 Butterflies in the stomach, overthinking outfits, being paranoid you're not going to realize that ONE piece of black pepper that'll inevitably get lodged between your teeth—these are the things we know all too well when it comes to the infamous "first date" territory. But would you believe that could be on its way out the door?
According to Match.com's eighth annual "Singles In America" survey, only 44% of the more than 5,000 single people polled had gone on a "first date" in the last year.
Now, it's no secret the world of dating has been vastly redefined in the last five years alone, but it seems the road to finding companionship has branched off in several un-previously-conventional directions.
Despite 69% of singles claiming to be "looking for something serious," the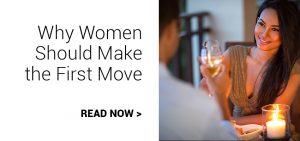 survey revealed 40% of them like to take up "hanging out" first, and 55% have started things out by just being "friends with benefits". From there, 29% said they've had "hanging out" relationships turn serious, and 45% reported the same of their FWB's.
And with that said, it's easy to see how months (or longer) of these casual dating dynamics can often strip away the hype of an official "first date" later on down the line. But in today's hot potato culture of dating, keeping things more low-key and less committal seems to be the increasingly preferred route.
Given the surge of things like dating apps and unlimited Internet porn, it's never been easier to get off or hook up. And encased in a world of constant streaming and on-demand action, it should come as no surprise people are getting over the notion of feeling like they have to "waste" their time to do so.
Since first dates have always served as a form of interpersonal 'show & tell', their biggest benefit is allowing two people to feel each other out and take the other for a test drive. Upon a night of walking, talking and navigating all the social ropes, they can each determine if the pairing is then worth any further investment.
But since Millennials are 48% more likely to have sex before a first date than any other generation, the tested tradition perhaps doesn't hold quite the same value. We've learned the generation isn't quite as promiscuous as sometimes thought to be; however, it does speak to the different lens they're more often seeing relationships through.
Not typically held back by a lot of the same sexuality-oriented fears as past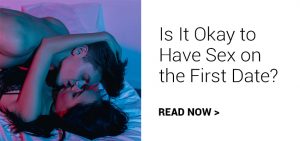 generations, Millennials are overall thought to be significantly more sex-positive than those who've come before them. As a result, some even argue sex has become one of the least intimidating elements of dating, considering it's much easier to land a random hookup than spend the time to actually get to know someone in general.
Even though first dates can provide a chance to skip over the initial text convos that can awkwardly lead to mixed messages of interest, excitement, and comfort most of all, many maintain "hanging out" and FWB's can more conveniently accomplish much of the same instinctive mission.
But before you let first dates go by the way of dinosaurs and gaucho pants, consider the host of perks that still come along with the territory. From the allure of anticipation to confirming attraction and chemistry all around, there's no reason to kiss this tried and true tradition goodbye just yet. Of course it can take a lot of courage to really go out on a limb, but hey—you never know quite where that first step could lead you.
***


If first dates aren't your thing, try playing with sex toys from TickleKitty.com instead: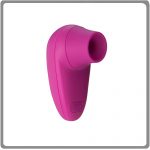 Unique clitoral air suction offers 60-second orgasms in the palm of your hand. Modeled after the famous Womanizer Deluxe, this is your new travel-sized companion … BUY NOW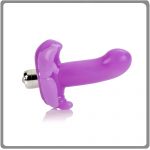 Find dreamy pleasure with this vibe's soft, curved tip for G-spot and backdoor bliss and full butterfly wings for all-over coverage. And waterproof, for more aah-mazing bath time fun … BUY NOW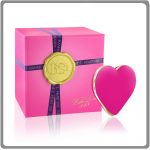 This palm-sized vibrator not only pinpoints stimulation, but is discreet and petite for heartfelt orgasms. Complete with a gift-ready carrying box … BUY NOW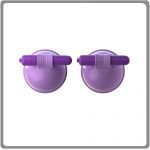 Press these soft, smooth, vibrating suction cups onto your luscious nipples and feel the intense pleasure of simultaneous sucking and vibrating, leaving your hands free to roam wherever they please … BUY NOW
Why First Dates Aren't Always the First Step Anymore