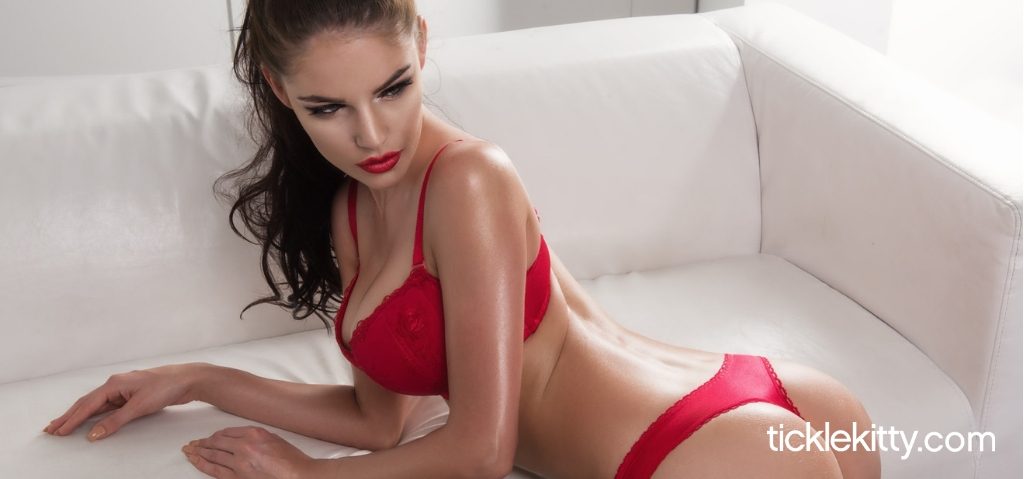 Let's take a peek into your sex toy chest, shall we? A cursory glance will probably yield a vibrator, a dildo, maybe even a pair of naughty dice, some lube, condoms, perhaps even some handcuffs. That's all awesome and kudos to you for bringing toys into the mix. But what's usually missing in the typical sex toy repertoire? Butt toys.
I get it. Anal sex toys aren't exactly in the beginner's box. And unless you know what you're doing, you might not be fully in tune with how amazing they actually are. So, here's a little secret: analplay toys are not only super fun, but can actually make your orgasms stronger. For that reason alone, everyone, and I mean everyone, should have an analplay toy (or many!) in their toolkit.
A lot of people are nervous about anal sex. And that's okay. Trying new things is always a little scary at first, and this new trick can definitely be overwhelming. But it should be noted that there are a lot of misconceptions about anal sex. First, we don't even have to call it anal sex. Analplay is a much better term because even incorporating stimulation, and not necessarily penetration, can make the overall sexual experience so much hotter.
One of the best things about anal sex is that it can be enjoyed by everyone—man, woman, straight, gay, trans…however you identify and whatever parts you have, everyone has an anus. Not only is the prostate a G-spot for men (no matter their orientation), but it's actually possible to stimulate the clitoris through anal play, seeing as the clit has more than 8,000 nerve endings.
First thing's first—you're going to have to prepare just a bit. The ass needs foreplay, too, so to speak. Taking a butt plug and sticking it up there without any preparation it is NOT going to feel good. So perhaps it's best to start with an "anal training kit"—yeah, that's a thing. It's basically a set of graduated plugs that come in sizes so that over time you actually loosen up your butt so that it's less….resistant to entry. The Blingy Butt Plug Trio is a great place to start. Think of it like an introductory course.
You also should learn to make lube your friend. Relaxing the area and lubing up anal toys are the easiest and best ways to make the most out of analplay. Add a drop of lube the smallest of the three plugs and with gentle pressure, it can slowly make its rear entry. If you're afraid of butt plugs getting lost inside of you, worry not. That's a common fear. But any good butt plug will have a handle or flared base for your safety. The Blingy Butt Plug Trio includes a cute rainbow heart-shaped gem for the base, so you're truly good to go. Once you've gotten the most out of the small one, you can increase the size to the medium-sized one.
Do you love your vibrator? With anal toys you can take the same love of the vibration through the back door. The Booty Call Vibrating Plug is simple, sleek, and easy to use. Not to mention, anal vibration is the perfect way to spice up any average lovemaking routine with new sensations.
You can also add temperature play to your anal exploration. Take the Pink Daisy, for example. This satiny-smooth and sculpted glass plug is great for both beginners and pros. Run it under warm or cool water, whichever you prefer. Adding temperature to the experience is a fun way to amp up the stimulation.
If you're not incorporating anal play into your sex routine, you are truly, truly missing out. In fact, many guys claim it is the ultimate game changer. The prostate is so sensitive that the orgasms it yields are incredibly powerful. So if you're looking to mix it up, a prostate massager should definitely be on your holiday list this year. This vibrating prostate massager was made to zero-in on the P-spot, and the bullet vibrator has 12 settings are sure to get you off amazingly well. Plus, the handy remote allows for on-the-go playtime. Bonus points: if you're Ito sharing your toys, this is a great toy for women to use as a G-spot pleaser, as well.
Now, armed with knowledge and a few toys for your starter kit, you're ready to take on the wide and wonderful world of anal play. And if you're not ready yet (or ever), that's totally fine too. Sex is about personal preference, and making the most out of what feels good to you.
***


Explore top backdoor joytoys from TickleKitty.com: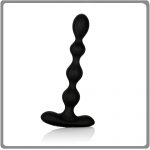 Eclipse Slender Vibrating Beads
All the fun of backdoor play made easy with the ultra-flexible, silicone, beaded buttvibe. Complete with 12 powerful buzzes to thrill you and multi-directional gyrations to astound you … BUY NOW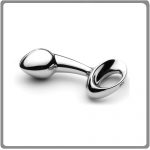 Unlike light-as-air silicone plugs, the heaviness of the solid stainless steel plug adds an unrealized erotic dimension to butt plug enjoyment … BUY NOW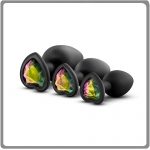 This series of three smooth, tapered butt plugs lets you start small, then move up at your own comfort level and pace. Explore these extraordinary pleasures in style, with the heart shaped rainbow gem base … BUY NOW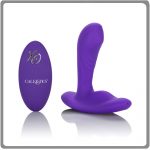 Why Every Toybox Needs a Butt Toy