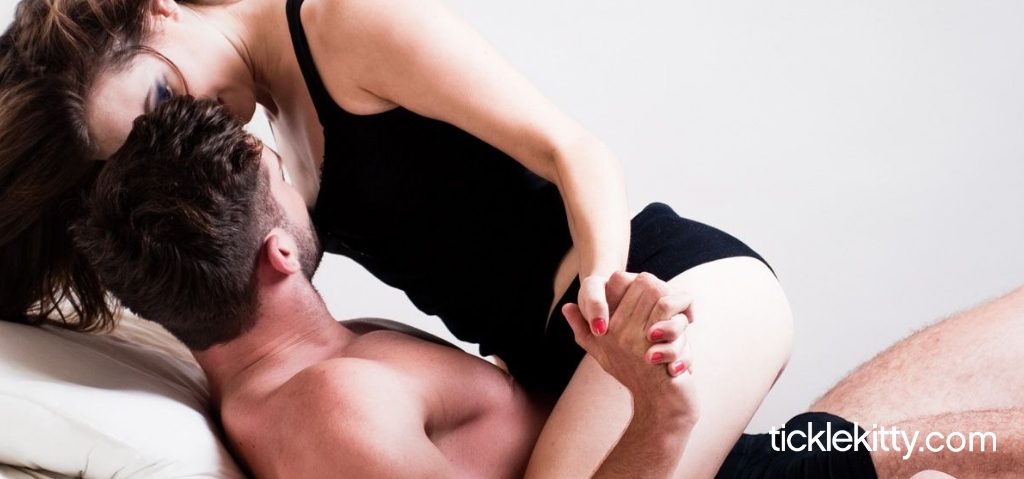 Sugar, spice and equipped to entice, erogenous zones are the building blocks of all things sex and pleasure. They're always with you in any moment, and ready to deliver in the blink of an eye, but how can you be sure you're harnessing the power each one of these blissful little spots contain?
Best defined as majorly sensitive areas of the body that yield sexual arousal when stimulated, erogenous zones go hand in hand with sensual satisfaction. And even though there's not an "official" list of them, nor does everyone react in the same way, there's no denying the erotic impact each one can have when effectively pleased.
The Go-To's
When it comes to getting turned on, everyone knows the obviously nerve ending-packed areas like the clitoris and penis. They're some of the most sensitive parts of the body, plus they stand front and center to any good time between the sheets.
Yet when it's the art of arousal we're talking, there's a host of other places to focus on that contain just as much pleasure-charged potential…if not more.
The Butt
Of all the pleasure-filled zones to choose from, the backdoor offers some of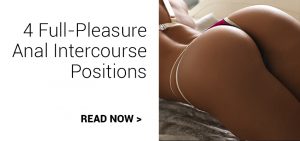 the most fulfilling and exciting sensations. Regardless of how soft or intense your partner likes it, everything from a sensual massage full of kneads and caresses, to tight squeezes and spanking (whether with a hand or crop) throughout your intimate journeys are solidly sexy ways to guarantee a tickled tush. And while at it, don't forget the lube either, which is essential for an even more smooth and sensual experience.
The Lips/Mouth
Arguably the most exposed of the erogenous zones, your lips actually have a great deal of nerve endings as well. Since the heat begins a lot of the time with an extra sultry make out session, kicking things off with soft kisses that ease into other sexy activities is typically a foolproof plan. From there, playing with different amounts of pressure and intermittent nibbles and sucks on the other's bottom lip can coax the allure more and more; and best of all—the mouth is also a great way to double down. With lips being one erogenous zone that can be used to stimulate many others, could it seriously be any more of a win-win?
The Perineum
The bridge of skin connecting the anus and scrotum (AKA the perineum) is its own little secret of male arousal. A richness of nerve endings equates to being full of orgasmic possibilities; so whether it's a soft stroke, deeper rub with a knuckle, or vibrating ring to it he prefers, the pressure can stimulate the prostate and trigger a regular, or even p-spot, orgasm in return.
The Inner Thighs
Extra soft and insanely sensitive, the inner thighs are one of the most fundamental yet forgotten erogenous zones. They're the perfect grounds for soft kisses, licks and nibbles that can lead to where all the big action happens; and trying out different positions like lotus and cowgirl can give a lot more (and easier) access to them in general. Then if you really want to get the synapses firing, the thighs are a great platform for temperature play as well. So using things like ice or a massage oil candle on them can be a big help to get those limbs warmed up for all the leg-thumping festivities to come.
The Nipples
Nipples can bring on the same sensations as any other genitals on the block. Containing more than 800 nerve endings alone, they can be crazy stimulated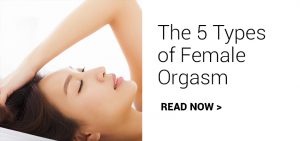 by countless acts. From gentle massaging and light brushes with a feather, to kissing, sucking and busting out the nipple clamps or suction toys—there are so many ways to get the blood flow rushing, depending on however mellow or intense your partner likes.
Keep in mind, it's also not just for women. Plenty of guys find nipple play strikes their fancy too, so it just goes to show they can be just as erogenous of a zone as any other. Actually, make that times two!
The Brain
While it should come as no surprise, the brain itself is also one of the largest sex organs in the body. Saddled with the responsibility of connecting visual, physical and imagined touch, it single-handedly produces our natural responses when other erogenous zones are stimulated. So if you're looking for the golden ticket to pleasure starring our good old friend the brain, take the big picture into account. Going for sexy ensembles paired with passionate make out sessions, or springing into super-hot spontaneity in the middle of a candle-lit dinner for two—it's these types of external factors (and more!) that can really get you in the mood, all thanks to the magical mind.
As per usual when it comes to pleasure, there are endless ways to bring it on. From discovering sweet new sensations you may have never before experienced to growing closer with your partner in the process, chances are you won't mind the side effects from this erogenous journey at hand. So in the end, let's make the most of our awesome biology and not be afraid to explore more.
***


Explore you and your lover's erogenous zones with buzzy treats from TickleKitty.com: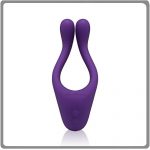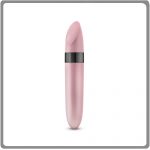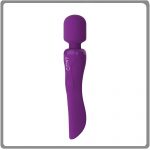 Full Silicone Compact Body Wand
Enjoy erotic, soothing vibrations from this medium-sized body wand. With an ergonomic handle, flexible head and neck, and silicone exterior, this wand was made for optimizing comfort and pleasure … BUY NOW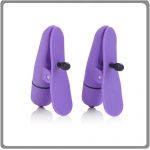 Irresistible vibration and tight stimulation is now at the tips of your breasts. For solo playtime time or indulging a lover any time … BUY NOW
7 Erogenous Zones and How to Please Them