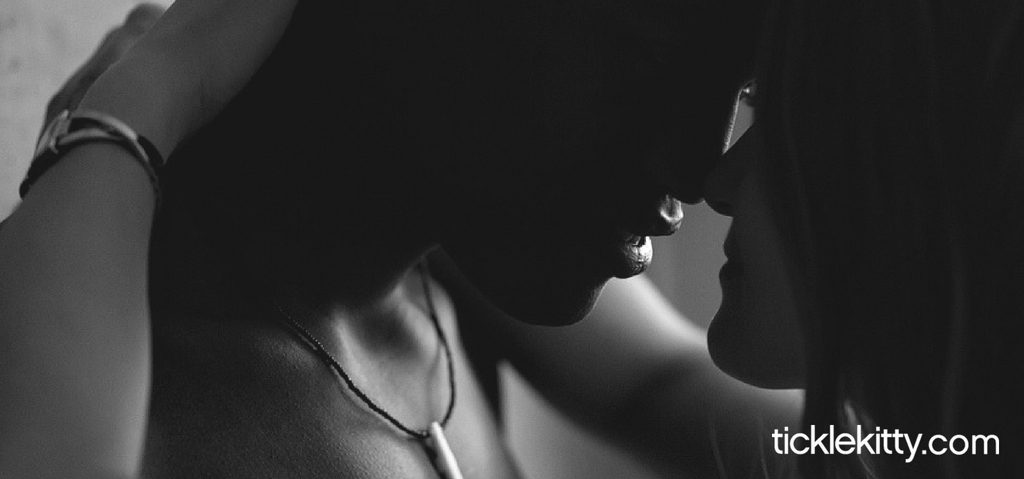 It's often said that a woman can decide who they'll fall in love with based on the magic they feel from the first kiss—no pressure, fellas! In fact, many women believe kissing is more intimate than intercourse. Time to listen closely, because I'm about to teach those lips of yours some new tricks.
First, you can't go wrong with tried-and-true techniques like wet, gentle pecks, sucking and biting her lips, sensual tongue swipes and neck suckles. These are scrumptious ways to create a mutually awesome kissing experience that can easily get juices-a-flowing. But to take her kissing experience to new heights, I recommend incorporating the elements of surprise, mental titillation and touch.
I call this trick "The Tongue Lover" and I have a good feeling it's going to do more than make her mouth water:
After a good amount of warm up kissing when everything's hot and steamy, and you're both ready to head to the next level, place your hand tenderly on her cheek and swiftly suck her entire bottom lip into your mouth—use your suction to hold it there.
With her bottom lip snug inside your mouth, use the tip of your tongue to tickle, swirl and lick her bottom lip. Lick in circles and figure eights, go real slow, then speed it up. Spend a good 10 seconds tongue-teasing this area of her mouth.
While you're teasing away, let your other hand travel south and ever-so-gently cup her entire vulva in the palm of your hand, and lightly knead and squeeze it, teasing her silly as you lick her lip inside your mouth. Observe her uncontrollable reaction to your simultaneous kiss and touch. You should feel her breathing getting stronger about now.
Next, slowly release her lip from your mouth and immediately look into her eyes and whisper in her ear, "That's how I'm going to pleasure your clitoris next." Then pull away while still gazing into her eyes and stay locked. Enjoy her blushing with excitement.
That, my eager pleasers, is The Tongue Lover. And whether you're looking to make a whopping first impression or to spice things up with your lover, it's definitely something to make her lips smack with joy. Just don't be surprised if her mouth wants to kiss you somewhere other than your lips afterwards.
***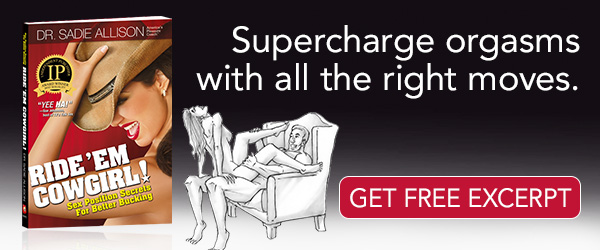 Once you have The Tongue Lover technique down, add sex toys from TickleKitty.com to your lovemaking routine: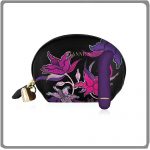 Gently curved and beautifully textured, this sexy little silicone G-spot vibe, accompanied by a vegan leather purse, is stylish enough to pack and powerful enough to please … BUY NOW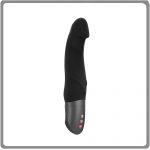 Experience the best of both worlds with this luxury, realistic-shaped vibrator. You're the boss of your own pleasure, so take control by using this orgasmic, powerful, joytoy … BUY NOW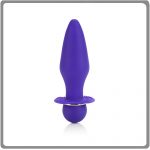 Tease n tickle your sensitive nerve endings with this popular, flared, vibrating butt plug. Complete with pleasure nubs along the base, backdoor bliss is just a click away … BUY NOW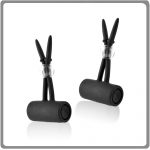 Slide these soft silicone lassos on during sex or foreplay and feel the immense pleasurable sensations of vibrating and squeezing against your sensitive nerve endings … BUY NOW
The Kissing Technique You Should Try On Your Girl Tonight