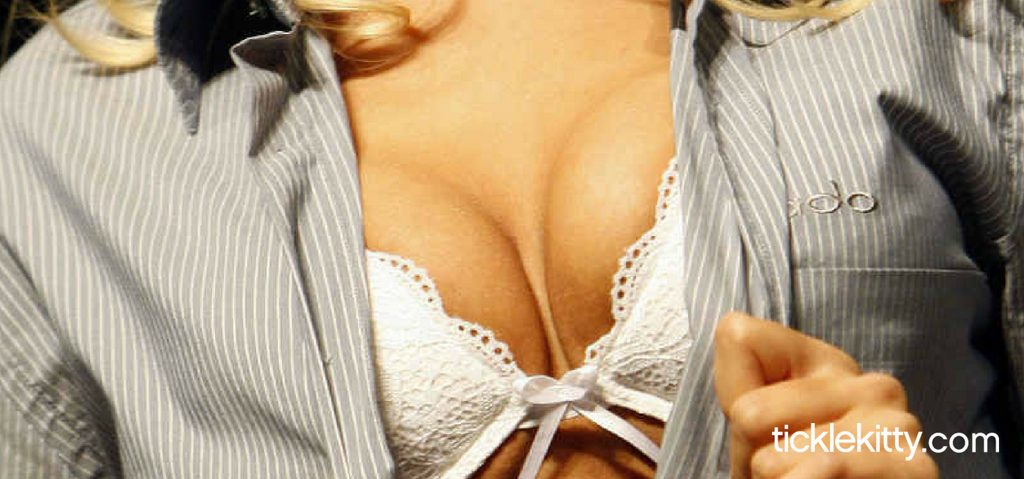 If you play with nipples just so, you can signal all the same marvelous parts of the brain as the genitals do when they're aroused. You can even trigger orgasms (for some lucky women). Nipples contain more than 800 sensitive nerve endings, and nippleplay can release the happy hormone, oxytocin, making these headlights a go-to erogenous zone for incredible sensual pleasure.
But how to play?
Some like licking, but can't stand biting or sucking. Others like rougher play, like clamps, flicking or flogging. Some deem nipples a straight-up no touch zone—and that's OK. Open communication and experimentation is key.
If you enjoy having your nipples played with, and find the possibility of nipplegasm intriguing, below I've included some wonderful pleasure techniques to request from your lover. I'm sure they'll be happy to oblige:
Use breath. Get close and breathe hot breath across the nipples. Add a sloppy lick of saliva for the wetness then blow on them, which'll then feel cool and breezy.
Light, gentle fingertip touches. With a feather or light touch, and some saliva, glide up and over nipples, then circle around the areola.
Focus on one nipple at a time. Incorporate a massage on one breast while stimulating the nipple with the other hand. The longer you focus on one nipple at a time, the more likely the elusive nipplegasm will be achieved.
Kiss, lick, and suck with your mouth. Make out with the nipples like you're giving a french kiss. Wiggle your tongue quickly back and forth. Lap it like dog kisses. Suck each nipple alternatively while massaging the other with your hand and watch your lover become overwhelmed with pleasure.
Slowly drip or drizzle hot candle wax on nipples. Pouring warm wax on the nipples sends waves of intense pleasure straight to your southern region, as the nerves in your nipples are connected to your other erogenous zones. This is why some women can even be triggered to orgasm when breastfeeding.
And here's some other quick tricks sure to surprise n' please your lover:
Flick the nipples for a hurt-so-good rush, or slap them with a flogger
Tap slowly and quickly, or use a vibrator to achieve the same effect
Gently squeeze nipples in mini pulses
Roll the nipple back and forth gently between the fingers
Gently tug and release, then try a squeeze, twist and release
Things to add that can help achieve nipplegasm:
There are many fun and exciting ways to explore nippleplay. Toys, candle wax, lubricant, and a willing partner are great to have, but all you really need is an open mind and some nipples. From there, just go at your own pace to blissfully navigate what's right for you and those two magical erogenous zones that drive everyone wild.
***


Elevate your nippleplay with these titillating toys from TickleKitty.com :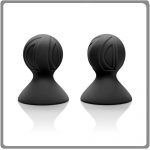 Place these luxuriously smooth arousers around each nipple and squeeze to create the tingling suction sensation that we all love and need, with or without a partner … BUY NOW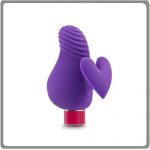 Slip the satiny smooth heart-shaped holder between two of your fingers, set the vibration to any tempo you like, and set off on your erotic hotspot-seeking mission … BUY NOW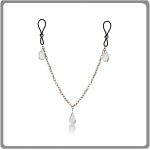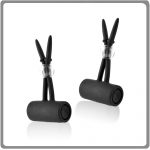 Slide these soft silicone lassos on during sex or foreplay and feel the immense pleasurable sensations of vibrating and squeezing against your sensitive nerve endings … BUY NOW
A Titillating Guide For Elevated NipplePlay