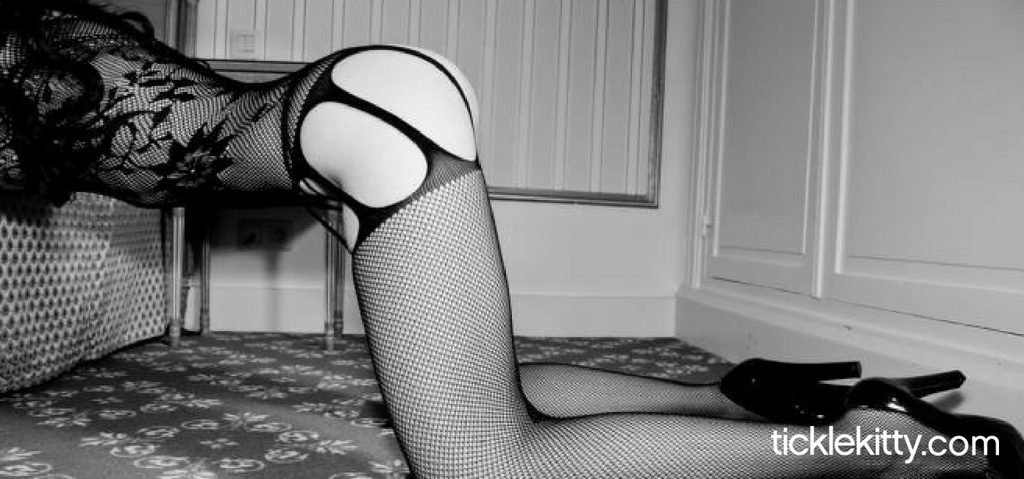 From the most straight laced to kinkiest on the block, power plays just as big a role in each and everyone's sexual dynamic. Of course there are different ways this exchange of power plays out in every relationship, but focusing on exactly how and why to incorporate power play into the bedroom can unleash a whole new dimension of sensual possibilities.
The Principles of Power
In its most basic form, a power dynamic often boils down to the concepts of dominance versus submission. The dominant party being more apt to initiate and call the shots; with the submissive more inclined to take their lead. Which role each partner assumes really depends on what gets them off, and the chosen role might not be as obvious as you'd think. At the end of the day, it's all about mutual pleasure.
Certainly there are naturally assertive individuals who carry that trend into the bedroom, but other times people who lead more dominant daily lives enjoy handing over the reins to a partner for a euphoric end. The key to establishing these is open communication and honesty about personal desires.
So what's the real appeal?
Like many things when it comes to sex, playing with power can be appealing to different people for different reasons. Those who dominate may find it pleasurable to take the lead in an intimate setting; while subs may feel liberated from worry by being in the hands of someone they deeply trust. Some may simply like the closeness they feel with their partner, no matter which end of the dom-sub spectrum they're on.
But individual preferences aside, there's a slew of benefits many couples collectively find in this erotic escape as well.
Adventure, Spice & Everything Oh So Nice
Depending on how "all out" you really go, power dynamics first and foremost are an exciting way to spice things up. It's easy to fall into a rut of the same old song and dirty dance, so making subtle (or not so subtle) moves to establish each other's roles can throw some tantalizing excitement into anyone's habitual groove.
Something as simple as busting out a pair of handcuffs or bondage tape to restrain the sub's hands above their head (or a bedpost) can be a great way to ease yourselves into the basics of power play 101. As the dom leads all the kissing, stroking, flogging and other alluring acts to follow, the sub can really let their mind go while knowing they're both in for a riveting ride.
Playing with power is also a great excuse to venture outside of your comfort zone. We always hear praises of role play in and of itself, so dabbling with power by having one person "boss" the other through a series of seductively steamy acts is an additional way to embrace personas that may satisfyingly stray from your natural tendencies. Pro tip: add some exciting (and maybe surprising) dirty talk to the mix to really take things up a notch.
How To Approach It
So if power play has piqued your curiosity, but you just don't know how to introduce it to your partner—fear not! It might be a lot simpler than you'd think.
Obviously, communication is key. Approach the subject outside of the bedroom first by expressing interest to your partner, then suggesting which acts you'd be interested in exploring. You two can even make your own individual lists of sexual acts that you either 'would do,' 'might explore' or are 'out of the question.' See where your lists align, then start with those acts. Once those boundaries are established, decide on a safe word that can be said if things get too intense for either one of you. Be sure to communicate throughout the entire experience by asking if your lover is enjoying what's ensuing, and if any adjustments need to be made.
It goes without saying there's no pleasure quite like being in sexual sync with a partner; so regardless of your intimate style, there are tons of benefits to be reaped from playing with power. Whether looking to take the full plunge or just get your feet a little wet here and there, it's amazing the difference a sultry shift of control can make for chemistry between you and your lover. So strap in and buckle up—you never know what you may discover about a whole new side to sex.
***


Explore the joys of erotic power play using sex toys from TickleKitty.com :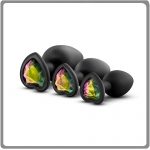 This series of three smooth, tapered butt plugs lets you start small, then move up at your own comfort level and pace. Explore these extraordinary pleasures in style, with the heart shaped rainbow gem base … BUY NOW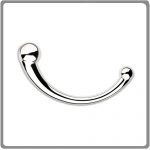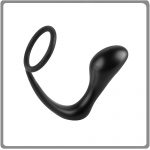 Booty-gasm Cockring Plug Combo
Cockrings work wonders. Butt plugs enhance orgasms. Why not try both at the same time with this innovative cockring-plug. Everything you need in one … BUY NOW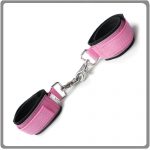 Lovingly restrain your lover's wrists or ankles with these comfortable velcro cuffs to add excitement to your bedroom routine … BUY NOW