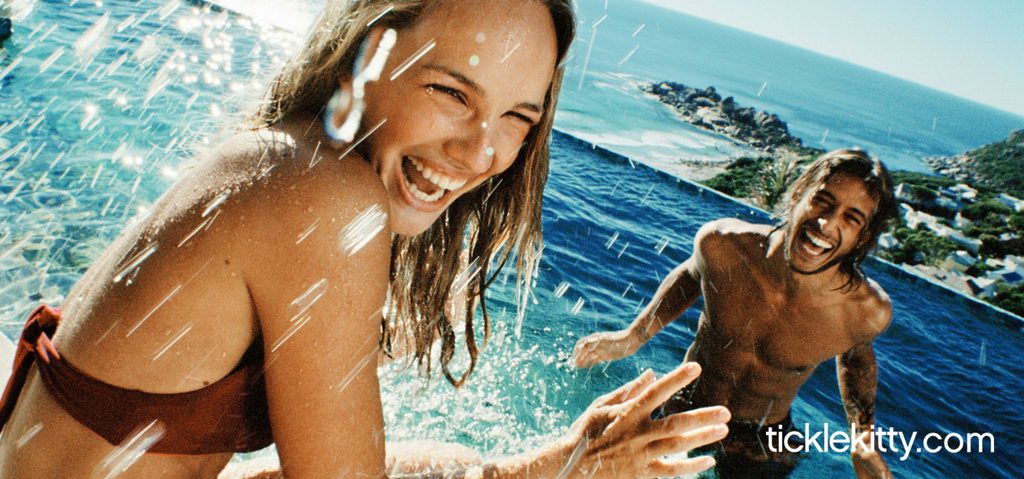 Our philosophy: As summer days and nights heat up, so should your sex life. The season is a fleeting, vibrant time when you can take advantage of the weather—and the free, fun feeling that comes with it—to get some action.
So pack away your winter sex routine with your sweaters and boots, and give these creative summer sex ideas a try, from flamingo pool floats to rocket pops and boardwalks.
Go Commando
If you're feeling extra frisky, try donning your denim shorts and flirty sundresses without underwear, says Gina Yannotta, professional matchmaker and COO of The Vida Consultancy. "Not only will you feel instantly sexier, but your partner will start squirming the moment you whisper in his/her ear about your certain lack of undergarments."
Reduce Body Contact During Sex
Changing up positions is a great (and kinky) way to keep cool in the heat. Instead of positions that maximize body contact, like missionary or spoons, switch to those that minimize it, like cowgirl, doggie style or oral sex.
Have Sex on the Beach
Summer's the time to realize this fantasy, if you've ever wondered about it (and who hasn't?). "It could be a romantic rendezvous on an empty, moonlit stretch of sand, or a cheekier daylight romp hidden from the sight of nearby beachgoers," says Yannotta. "For some beach-themed foreplay, give some frisky massaging as you work sunscreen into every inch of each other's bodies." Just, uh, make sure you don't get any inside you, because ouch.
Make a Summer Sex Pact
Agree that with every barbecue, wedding, or event you attend together,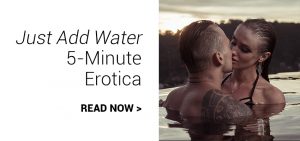 you'll find a way to sneak off and get it on. Tiptoe away from the scene and fool around wherever you can, whether it's a steamy make-out or a furtive quickie. You'll both anticipate it from the moment you walk into the party, making everything more exciting.
Play Strip Checkers
You might not think of a rainy-day game like checkers as foreplay, but here's how you can use it to get in the mood. Write the names of outer garments like shirts, pants, etc., on half of the black squares, and underwear garments on half of the red squares. "When a person lands on a square, the other person removes the designated garment—from themselves or the other person; you decide," says Cardyn Brooks, erotic fiction writer.
Give (and Get) Some Road Trip Action
The next time you're both in the car heading to the beach or a camping trip, try having the passenger pleasure the driver—carefully. Don't let them take their eyes off the road, but get creative. If it's not oral, maybe it's a little hand or finger action that teases them and gets them excited to get to your destination—or even pull over and take a pit stop for a quickie. But we'll repeat: Safety first. If you think you or your partner isn't the multitasking type who can enjoy a little pleasure while also staying alert on the road, please skip this one.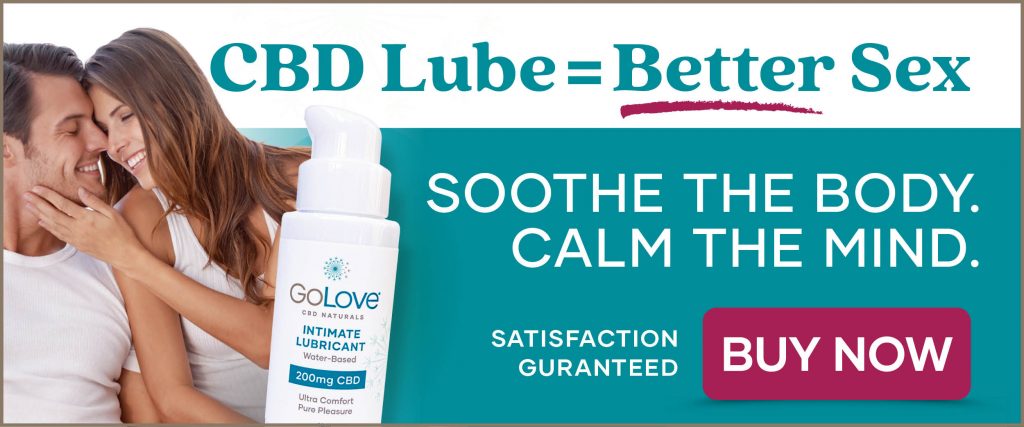 Experiment with Cool Sensations
Ice pops, ice cubes, ice cream … rubbing or dripping them all over your partner or even using a sex toy that's been in the freezer for a while can give all the right kinds of goosebumps. It also brings a lovely, cooling twist to sex on a hot day.
Plan a Sexy Camping Trip
Camping is a great way to get the feeling of sex in public, but with the privacy and comfort of a tent. A spot by a river can allow you to enjoy that relaxing sound of flowing water, too. Be sure to find a secluded spot, bring comfy pillows and sleeping bags, an air mattress if you want some extra padding, bug spray, and everything you need to clean up afterward.
Get (Safely) Busy on the Beach
The secret to better, more comfortable sex on the sand: spreading out a bed sheet rather than a beach towel. There's a lot less loose sand to worry about, and it's harder to see what you're up to from a distance. That's because you can build up a little wall around you. The feeling of the sand underneath you and the sound of the crashing waves makes for a great time.
Try Fun, Frisky Inflatables
Take skinny-dipping to the next level by incorporating a pool raft or tube. Lie on the raft on your stomach and let your bottom half hang loose with your legs floating behind you. Have your partner grab your thighs or ankles and enter you from behind in wheelbarrow or doggy-style pose, or simply use their fingers to give you some pleasure in the water.
Play Kinky Twister
There's something about summer that brings out the kid in all of us. Take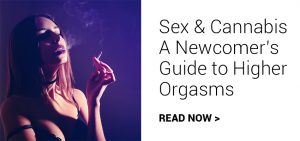 the classic game Twister and heat it up a notch. "Use a marker to write solitary actions—like, 'take off shirt'—on the red circles; couple interactions like 'give 2-minute back massage' on the blue circles; intimate questions like 'what's the most public place you've ever screwed?' on the yellow circles; and yoga positions on the green circles," says Brooks. You'll likely find yourself naked and twisted up with your partner in no time.
Take a Cold Shower Together
"During other seasons, showering together can be a logistical nightmare of trying—and usually failing—to keep warm, but during summer you can sit back and chill together, talking, making out, and appreciating each other's bodies as you cool down under the nozzle," says Yannotta.
Lick Jell-O Off Each Other's Bodies
It might sound a little cheesy, but Jell-O is a classic summer dessert and can be used to slurp off of each other's bodies. "Put some in your mouth before you lick your partner's nipples or give them oral so they can enjoy the squishy, silky texture," suggests Sadie Allison, Ph.D., founder of TickleKitty.com sex toy boutique and author. Just don't use too much before oral sex—we're talking no more than a teaspoon, just enough to give a little flavor—because the sugar could risk throwing off vaginal pH and even leading to an infection if you use much more.
Use Fans to Give You Frissons
Grab a fan or three and let them blow while you get busy. Super-breezy sex will feel like an entirely new experience. If you have a larger floor fan and are feeling crafty, you can also tie a light sheet to the end of it to get air flowing under the covers.
Pack Extra Lube
Sex under water washes away your natural lubrication, says Allison. "It doesn't act as actual vaginal lubrication, as many people think. So it's a good idea to be prepared and pack some lube, no matter where your sexcursions take you."
---
This article was originally published on Stylecaster.
---
***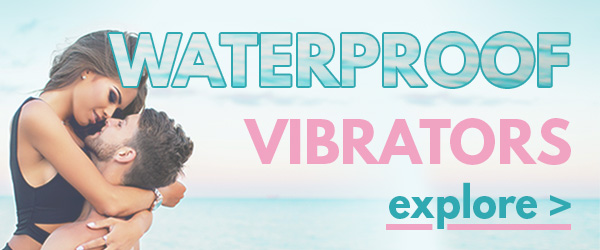 Stay cool this summer with waterproof toys from TickleKitty.com: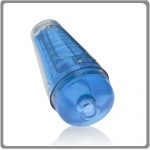 15 Steamy Sex Ideas That'll Make Your Summer Even Hotter