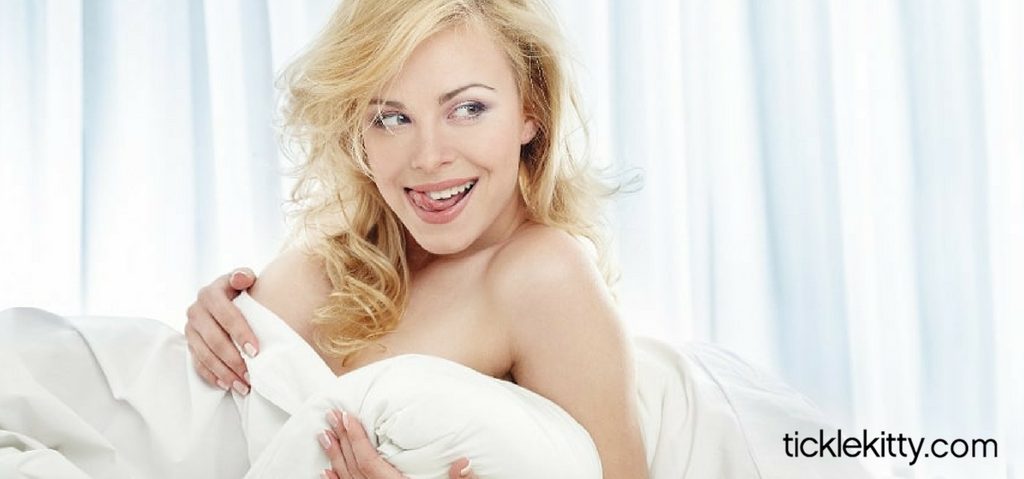 In today's world we may be accustomed to everything "instant" and "on-demand," but if there's one area we guarantee will always remain an exemption, it's the age-old art of the tease.
Sexual tension. Slow burning sensuality. Whatever you want to call it, this game-changing difference for bedroom bliss is also known as the power of anticipation. But for something that's been a staple of sexuality for so long, why exactly do we even find it so hot in the first place?
Anticipation = Arousal
Tracing back to the basics of seduction, lesson #1 is that anticipation always raises arousal.
When the heat of a moment starts to supersede a simmer, it's easy to see where things are likely headed. Yet once everyone starts sensing the ultimate end game on the horizon, what fun is it to jump straight to the finish line?
In times like these, of course you know what your partner wants. So dropping hints to acknowledge exactly where the events are leading can really get those imaginative juices flowing. By planting sensual seeds, your partner's thoughts will unfold themselves. And before you know it, you'll find each other hooked down a one-way path of sensual desire.
The Power of Play
Now, like many things in the realm of intimacy, it should come as no surprise that foreplay is key in building up sexual tension.
Of course it's not that we don't all love a good quickie now and again, but the fact of the matter is—mental stimulation is just as important as physical. And after all, the brain is our largest and most complex erogenous zone, so giving the TLC it needs (and frankly—deserves!) is the vital first step in mastering a tease that's sure to please.
When taking the time to get you and your partner warmed up, there's a certain playful exploration brought into the mix. Starting slow helps set an alluring mood leaving the other wanting so much more. So whether it's first kissing the body everywhere but where they want most, or playing up some 'all talk, no action' antics before finally jumping in, every way to delay the grand finale will only make the eventual release feel more explosive.
Slow & Steady
But above all to keep in mind is the low and slow nature that's so critical in maintaining the mood as well.
Like a crock pot only sexier, a bona fide tease is not something that can be rushed. By taking the time to properly introduce the super hot string of events to come, everyone's minds have the chance to marinade on each and every seductive step. Wandering from move to move, filling in all the gaps of climactic potential in between…it's truly amazing the world of difference a simple change in pace can make.
And while we're at it, need we even mention the orgasm gap? The dastardly discrepancy never ceases to strike time and time again, so taking an unhurried approach to the foreplay festivities is like knocking out two birds with one sultry stone. Regardless of gender (or pre-existing excitement), everyone can get the time they need to cross the finish while unlocking plenty of experience-heightening sensation along the way.
So despite the fact that waiting for anything nowadays can sometimes feel like a chore, savoring the strides building up to a power-packed orgasm will be anything but regretted in the end. Seductive, slow, and snowballing with climactic suspense—there couldn't be an artform more deserving of lasting residency in one's repertoire than that of the classic tease.
***


Master the art of tease with these seductive treats from TickleKitty.com :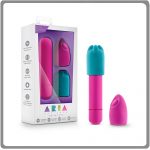 This 3-in-1, gift-ready bullet kit is here to grant all your erotic wishes. The Aria Clitoral Bullet Kit includes a bullet vibe and two soft attachments for a unique, stimulating experience … BUY NOW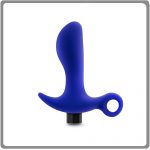 Supra Performance Prostate Pleaser
If you like explosive prostate orgasms, look no further. This perfectly-curved, silky smooth prostate vibe slides inside with ease. Remote the bullet for an orgasmic finger sleeve, so you can pick how you play … BUY NOW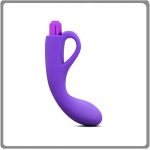 Curved to match your inner curve, smooth to glide your ride, G-spot or prostate pleasure is just a click and a buzz away … BUY NOW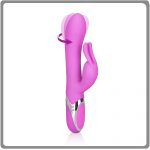 Not your average rabbit vibe. A tip that twirls, a shaft with rotating beads, and long clit ticklers for the perfect triple-stimulation experience … BUY NOW