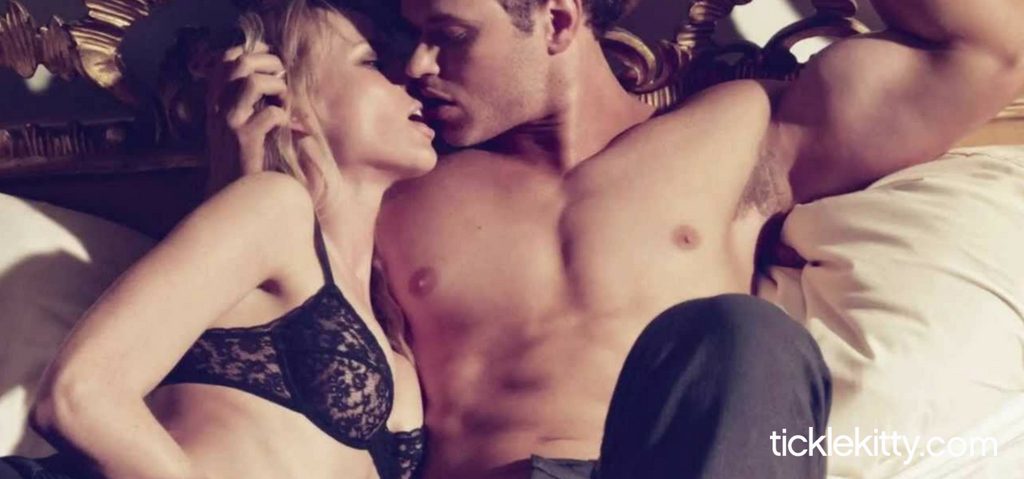 Orgasm denial can be an intensely cruel game, yet it can also be so excitingly erotic. It will take your orgasms to the next level—if you're ever allowed to have one that is (I told you it was cruel).
You see, orgasm denial is the practice of being sexually stimulated, but then having the stimulation stop suddenly, and the orgasm denied. Oftentimes, you won't be the one controlling this. Whether or not you orgasm will be in the hands of your dominant lover.
The Three Main Types of Orgasm Denial
Complete denial is the practice of sexually stimulating and playing with your partner, but never allowing them to orgasm. This can take place over the course of hours, days or even months.
Edging is very similar to orgasm denial, but the 'denied' person is actually allowed to orgasm at some point.
Ruined orgasm is when one is stimulated to the point of orgasm, but then stimulation stops mid-orgasm, making it 'incomplete' and physically less satisfying for the receiver.
The Benefits
Orgasm denial adds an erotic element of powerplay to your sexual explorations, especially in BDSM communities. By withholding an orgasm, the dom has complete power over the pleasure their partner will receive, and if they ever get to orgasm. The sub enjoys and gets off on the fact they have no control and are in the hands of their dom on what they will or will not receive. Hence, a power exchange.
It's a great practice if you're looking to enhance your orgasm control. Your pelvic floor muscles are what contract involuntarily during orgasm. So the more you edge at your orgasm's tip, the more your pelvic floor muscles are being pumped and exercised. This also keeps your orgasm muscles active and healthy. With more orgasm control, you can learn to last longer, and even learn how to orgasm on command.
This technique is also a great character builder. It teaches you to be patient and gives you the ability to savor the pleasure you do receive. Because when—and if—you finally do orgasm, the explosive release is unparalleled.
Lastly, the practice of orgasm denial can lead to bigger, better and more frequent orgasms. By withholding orgasm for a prolonged time period, the built up sensations lead to an even more explosive release. Who wouldn't want that? Maybe it's time you give it a try?
Orgasm Denial Experimentation
The easiest way to experiment with orgasm denial is through masturbation. Set goals to edge yourself up to orgasm say 3-5 times when you're starting out. So don't let yourself come until you've almost reached orgasm, paused, then restarted. Vary that as you become more comfortable and want to play even more.
With a partner, enjoy mutual-masturbation with edging. Make it a fun game: see who can last the longest receiving pleasure before reaching that point of no return. Whoever orgasms first, loses!
The Best Toys For The Job
Womanizer Deluxe—Orgasm denial via clitoral stimulation is very popular. The Womanizer Deluxe's unique air-suction technology is designed specially to please the clitoris. And with its super easy-to-use buttons, you can quickly and comfortably switch between the lowest and highest settings, making it the perfect edgeplay accessory.
Le Wand Premium Massager—For those who are into powerplay, this is the epitome of power when it comes to vibrators. Known as the Cadillac of Vibrators, Le Wand is the strongest you can get. If your sub loves a lot of power, then this vibrator that won't disappoint.
Rocking G Rabbit—Explore edgeplay with triple-stimulation using the Rocking G rabbit vibe. It offers the nice feeling of fullness, with a "self-stroking" G-spot tip and individual vibrating clit tickler. Wow. Now you can control each vibrating pleasure independently and get creative with edging your partner. Switch between G-spot and clitoral action, turn them both on at the same time, or make a fun pattern!
Butterfly Remote Venus Penis—This remote-controlled device gives your partner all the power. Simply insert the wearable vibrator, and hand over the remote, then be a good sub and enjoy the pleasures to come.
Pocket Pulse Penis Vibe—This next-gen penis vibrator offers two unique oscillating motors, and wraps snuggly around his penis. Its unique design allows for hands-free pleasure too! The Pocket Pulse will oscillate on one of his hot spots, the frenulum, or glide it up and down his shaft, stroking him til he's at the edge.
Satisfyer Air-Pressure Penis Pleaser—Better than a regular handjob, use this masturbator to stroke him until he's close to climax. Then remove it to show him who's really the boss.
There's no denying that orgasm denial isn't for everyone. It takes a lot of patience to endure such a humbling experience. But, as you learned above, there are many benefits, including more powerful— and better control over—orgasms. And hey, who doesn't want better orgasms?
***


Practice erotic orgasm denial and edging with the help of sex toys from TickleKitty.com :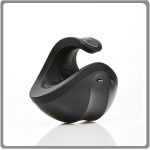 This palm-sized penis hugger delivers the most stimulating, oscillating, rush-to-orgasm vibrations you could ever want. Just wrap it around your penis and enjoy … BUY NOW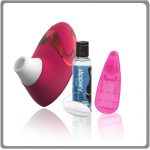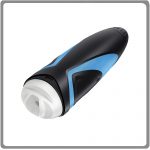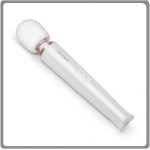 This sleek, powerful, luxury vibrator delivers pleasurable sensations. With elegant rose gold detailing and a flexible neck, this premium joytoy was designed with your tastes in mind. It even doubles as a full-body massager … BUY NOW
How Orgasm Denial Builds You Up to Better Orgasms