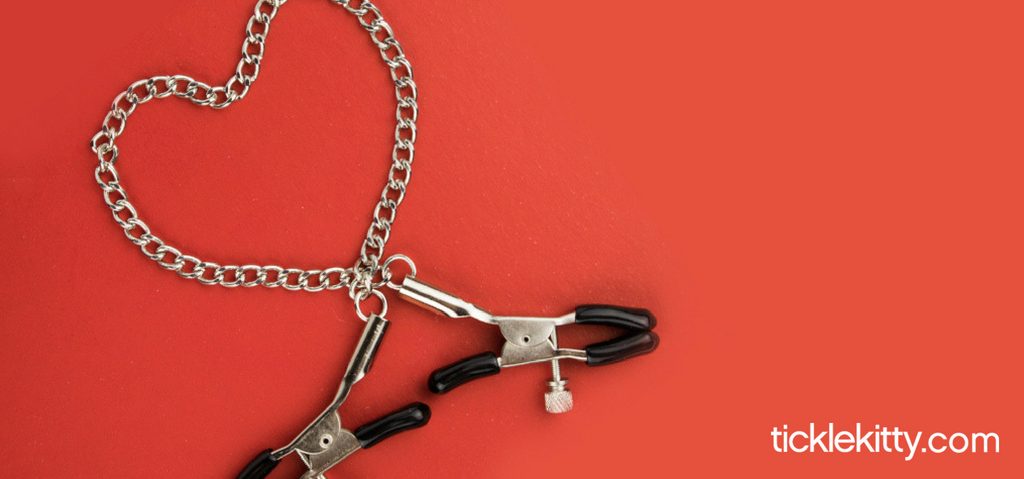 Although nipple clamps might seem pretty self-explanatory (nipples: meet clamps, etc.), to get the most pleasurable experience with them, you've gotta know your stuff. Here, Dr. Carol Queen, PhD; Carmel Jones, a sex and relationships expert; and Dr. Sadie Allison, Sexologist and author of Tickle Your Fancy–A Woman's Guide to Sexual Self-Pleasure, break down everything you need to know about this lo-fi but still highly stimulating sex toy:
1. The feeling isn't one-size-fits-all. As Jones explains, clamps attach directly to the nipple and increase sensation by clamping down and forcing out the blood flow from the nipple, similar to the feeling of being pinched. Jones says the resulting feeling from the pinch feels dull, almost numb. However, depending on the type of clamp, you can experiment with the intensity of the clamping and/or the slack of the nipple chain, if there is one.
2. They're good for multitasking. Yes, nipple clamps are great on their own,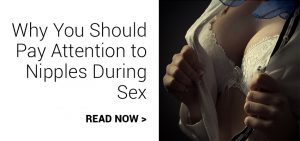 but as Dr. Queen previously has pointed out, they're also great for hands-free nipple play. Investing in a pair means you or your partner can focus on other things, like oral sex or bringing different toys into the mix.
3. They're very popular in the BDSM and kink communities. Although the sensation of a nipple clamp might not be for everyone, it would feel "exciting and intense," rather than painful, for someone into BDSM.
4. But that doesn't mean their usage is limited just to the BDSM and kink communities. Jones advises people looking to try out clamps that they shouldn't be misled into thinking that the toy is exclusively BDSM. "They're more widely used than you'd think," she says, and suggests doing more research with an open mind.
5. There are many types of clamps. You can choose from clover, alligator, tweezer, vibrator, and vibrating tweezer hybrids. Clover clamps are usually metallic, and their default pressure is moderate, not light. You can increase the intensity by tugging on the chain and pulling together the clamps' tips.
Alligator clamps are also metallic, but you adjust the pressure by loosening or tightening the screws at the tips. Most of these have rubber tips, though some might have "teeth" under the rubber to increase intensity. Jones says these are usually a bit harder to use for newbies when it comes to adjusting.
Tweezer clamps literally look like tweezers and often are attached by a chain. These also have rubber tips and usually have small metal rings around the arms to adjust pressure. They're the most popular, because they're the easiest to use.
6. For beginners, you can't go wrong with tweezer clamps or tweezer-vibrator hybrids. Jones says tweezers are the best for beginners, as they're easiest to use. They're mild, easily adjustable, and a great "dip your toes" introduction into the wonderful world of nipple clamps. If you wanna ball out and get tweezer ones that vibrate for extra stimulation, even better.
7. They don't have to be used just on the nipples. "They're clamps, after all,"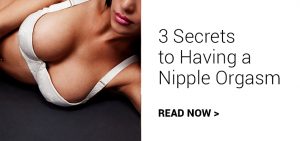 says Jones. "The nipple is the ideal place to use them, but if it's a tweezer nipple clamp, for instance, it can easily double as a clit clamp." Just make sure you're not leaving them on for so long that you begin to feel uncomfortable.
8. They're just as great during foreplay as they are during sex. Clamps are versatile enough that their usage is totally up to you. The idea is to keep the nipples constantly stimulated, as they're often only paid slight attention to during foreplay and forgotten entirely during sex.
9. You'll probably want to adjust them during play. "When pressure fluctuates, the blood flow changes, and the nipples don't 'settle' into a certain state," Jones says of adjusting the clamps' pressure. To try this on your own, she suggests tugging on the cord, stopping and starting in rhythm to keep your nipples on their toes, so to speak.
10. They're also fun to experiment with during climax. Dr. Allison suggests wearing the clamps during sex and removing them as soon as you start to climax. Not only will the blood flow rush back into the nipples, but nipple play also releases a chemical in the brain called oxytocin (the same chemical released during orgasms), so you'll be in for a super-concentrated rush of sensation.
11. The length of time you'll want them on varies based on tightness. You can leave on looser clamps for as long as 30 minutes and tighter ones for up to 10 to 15 minutes.
12. They're great for all genders. As Allison explains, "Men and women have the same amount of sensitive nerve endings in their nipples and areolas. For some men, nipple play is an extremely pleasurable and preferred type of stimulation. For others, they may have overlooked this erogenous zone altogether, so it's worth an introduction."
---
This article was originally published on Cosmopolitan.
---
***


Adding nippleplay to sex and foreplay can make your orgasms more explosive. Experiment with nipple toys from TickleKitty.com: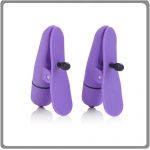 Irresistible vibration and tight stimulation is now at the tips of your breasts. For solo playtime time or indulging a lover any time … BUY NOW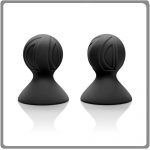 Place these luxuriously smooth arousers around each nipple and squeeze to create the tingling suction sensation that we all love and need, with or without a partner … BUY NOW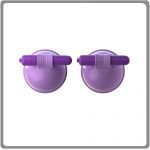 Press these soft, smooth, vibrating suction cups onto your luscious nipples and feel the intense pleasure of simultaneous sucking and vibrating, leaving your hands free to roam wherever they please … BUY NOW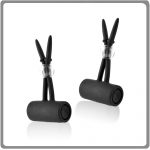 Slide these soft silicone lassos on during sex or foreplay and feel the immense pleasurable sensations of vibrating and squeezing against your sensitive nerve endings … BUY NOW
A Beginner's Guide to Nipple Clamps