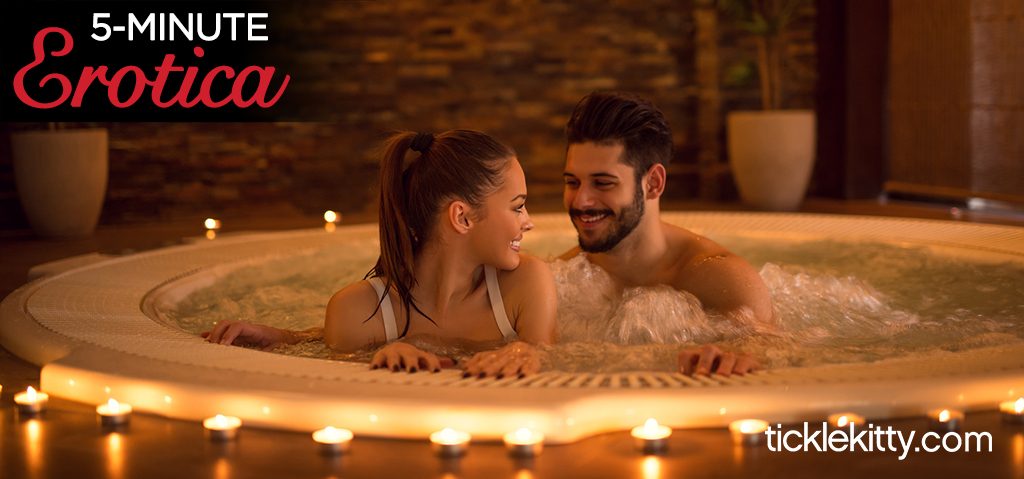 "That's the last thing I'd expect you to be OK with, Becky. Are you sure?" Stephanie stared close at the screen to make sure she could read every nuance of her friend's expression.
"Absolutely!"
"This is so 'not you,'"she laughed.
"That's the point." She flashed a naughty grin. "Surprises are one of the things that's kept our marriage strong. And I'm going to put the 'Rebecca of Sunnybrook Farms—good girl, wife, and mother' myth to bed once and for all. Carl is having a tough time with this birthday. He says a number that big makes him 'old' and 'over the hill.' I'm going to make sure he knows he's got a wife who's not going to let him think like that.
"I'd say this will light his fire for at least the next decade."
"So, are you in? Remember. This is a once in a lifetime opportunity."
"You don't have to ask me twice!"
***
Carl looked up from the game. "Stephanie's coming to town and staying with us?" he grumbled. "You remember what weekend this is?"
"Don't worry. You said you wanted to spend it hiding in your man cave. The kids will be at my parents, and Steph and I will be at the spa all day. We'll ignore you. But we've been friends since college, and we don't get to see each other that often."
He sighed and mumbled something inarticulate.
***
After a glorious spa day, the two women lounged in the hot tub, sipping champagne.
Rebecca winked at her friend. "I'd say it's time." She walked to the electrical panel and flipped a switch. The waters stopped swirling and the tub's lights extinguished. "Oh my, something's wrong. Whatever will we do?" she smirked.
***
"I know I said we wouldn't bother you, Sweetie, but the hot tub died. Would you be a dear and take a look?"
Her husband groaned. "OK. But if I can't fix it right away, we call someone tomorrow. I'm in the middle of a great game."
***
Two seconds after Carl peered into the electrical box, he snapped the switch back. The two women were enveloped by the swirling waters and bathed in the tub's sensual red light.
"Sorry to bother you," his wife apologized. "Go back to your game. We were just reminiscing about college."
He turned and hurried towards the door. The game was a real nail-biter. As he put his hand on the doorknob, he heard his wife say, "I still can't believe I let you seduce me that time." The two women giggled. Stunned, he froze in place and listened.
"From what I remember," Stephanie replied, "it didn't take much convincing."
"I guess I was at that curious stage."
Carl turned and walked to the tub. "Did you just say what I think you said?"
"The time the two of us had sex? I'm sure I told you."
His prim and proper wife had sex with her friend in college? There's no way he would have forgotten that. "Trust me. You didn't."
"Sorry. I guess I forgot," she replied casually. "It was just one of those silly freshman things that didn't mean anything." She waved her hand in the air. "Go back to your game, honey. We've kept you long enough."
Carl took a step towards the door … turned back … turned around again. His face showed how much he was struggling.
Stephanie came to his rescue. "I think your hubby is being a gentleman. He wants to respect your privacy, but he's dying to know the details."
"Seriously, it was nothing, Sweetie. Go watch your game." She paused long enough to dash his hopes. "But … if you're really interested, you have to get in with us. I don't want to shout over the sound of the tub and entertain the neighbors with details of my escapade."
Carl quickly stripped down to his navy-blue boxer briefs, climbed in, and sat on the bench facing the two women.
"So, freshman year," Rebecca began. "We'd partied a lot and felt like hot, sexy, women of the world. For spring break, we went to Steph's home in Florida. Her parents were away, so we had the run of the house—especially the wine cellar."
"One night," Stephanie took up the story, "we got nicely toasted, put on our bikinis and slid into the hot tub. I said Becky's suit was so cute, I'd love to see what it looked like on me. She offered to let me try it on—and I accepted immediately. But I freely confess I was just trying to get her naked. I insisted on helping her untie her top and then—. You know, it would be easier to show you. Stand up, Becky."
Carl's eyes popped as he saw two naked women emerge from the swirling red water. His wife always insisted on wearing a bathing suit in the tub. She worried about the neighbors catching a glimpse of her if she were naked.
"I told Becky I thought her boobs were beautiful. Stroking them like this …" Her hands proceeded to massage her friend's breasts. … "I oohed and aahed over how soft they were … how sexy it was that her nipples were poking out." She squeezed the prominent dark chocolate points. Her friend moaned.
"Seeing how gorgeous Stephanie's girls were, I couldn't resist." Becky squeezed her friend's ample breasts. "Nature took its course. And …"
The two women embraced and kissed passionately. Their hands explored one another's body. They moaned, groaned, and sighed.
Carl was speechless. Enthralled. Hypnotized. And so aroused, it hurt. He'd never imagined his wife had any interest in women. He was stunned at how much pleasure she was feeling. Stephanie's hand settled between Becky's legs.
His wife's breathing deepened. She closed her eyes. Two minutes later, Carl saw the distinctive look on her face. She was about to come! "Oh God!" she moaned deeply. She hugged Stephanie tightly as her body shook.
When she calmed down, she looked proudly at her husband. "And … that."
Carl stared back with his mouth open. His super-modest, Sunday school teacher wife just had sex with a woman in full view of anyone who might be watching! And she had a powerful orgasm! He'd never been so turned on.
Rebecca took Stephanie by the hand and walked towards her still stunned husband. "I think we've been rude, Steph. It's Carl's birthday and all we've let him do is watch."
"You're right. That's not much of a birthday present. What do you think we should do?"
"For starters, he needs to get naked."
Each grabbed hold of one side of his boxers and yanked them off.
"Then we both fuck him."
Carl's jaw dropped yet again. He finally remembered how to talk. "Both of you?"
"Happy birthday, cowboy. I thought you deserved something special to take the sting out of turning that-number-that-must-not-be-named. I love you. And Stephanie has been lusting after you since the day you met her. She was easy to convince."
Her husband opened his mouth to say something.
"No more talking." She quickly straddled him and lowered herself on his unusually stiff cock. "Ooooo. Someone's happy to see me."
He groaned deeply. They kissed passionately. As she ground against him, he thrust up into her. "God, I love you."
After a few minutes of grinding, thrusting, and moaning, she stopped. "Wait. I don't want you to come too quickly. Let's give Steph a ride."
Her friend took her place. "Jesus, Carl! Your cock is every bit as magical as Becky says. She is such a lucky woman."
"Are you kidding? Giving me a birthday present like this? I'm the lucky one."
"Enough with the small talk, you two. Come on, Carl. This is your chance to fuck two women. Let's see some action. Show her what an animal you are when you let go. She can handle it. She likes it rough."
He grabbed Stephanie's ass with both hands and pulled her against him. He stood up, and she wrapped her legs around him. He walked the two of them to the edge of the tub and seated her down.
Spreading her legs as wide as they'd go, he began pounding into her forcefully. Kissing her passionately, he squeezed her breasts hard. Lowering his head to her chest, he teased her nipples with his teeth.
"Fuck, Carl. That feels so good."
Rebecca came up behind him and rubbed her breasts against his back. She egged him on. "That's it, baby. Fuck her. Make her come. Make her feel as good as you make me feel. Let that big … hard … angry … cock explode inside her tight … wet … hungry … pussy."
His wife had become a completely different woman. His brain was so drunk with lust, all he could process was that he was sandwiched between two naked women enjoying the sexiest experience of his life.
He was fucking one and being cheered on by—his wife!
Rebecca pressed her hips against him and matched his rhythm when he thrust in and pulled out. As he pounded into Stephanie, the two of them moved in unison.
"That's it, baby. We're both fucking her. … Fuck that pussy." She chanted with every thrust.
"Yes!" screamed Stephanie. "Fuck me hard! Both of you."
Carl's head was spinning. What they were doing felt so primitive, so forbidden. He couldn't believe that he and his wife were joining up to fuck another woman.
Stephanie's moans got deeper. "Fuck! I'm coming!" When her pussy rhythmically clamped around his cock, he couldn't contain himself. With a roar, he exploded inside her.
When he pulled out, the three of them flopped into the tub's soothing waters and relaxed.
After a few minutes, Carl looked at his smirking, self-satisfied wife. "If this is what comes with big number birthdays, I can't wait until my next one."
Rebecca winked at Stephanie, then gave her husband a melodramatic frown. "Well, if we're going to have to wait that long, I suppose Steph and I can keep going by ourselves. But we were hoping you'd—"
He grabbed the two women with such force, the water sloshed out of the tub.
***

Enjoy new excitement in the bedroom- visit TickleKitty.com: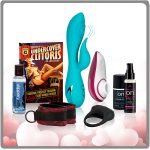 Give the gift of pleasure with 6 luxury sex toys, including the 60-second orgasm Womanizer. Two free bonus gifts. Free Shipping. Save 34% … BUY NOW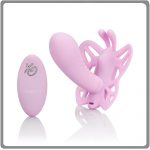 Simply wear it underneath your panties with it's exciting soon-to-vibrate probe inside you, hand the wireless remote to your lover, and head out for your most thrilling orgasm adventure ever! … BUY NOW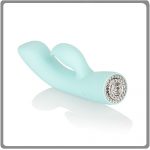 Perfectly curved with a glamorous diamond accent, the flattened tip of this vibe will seek and please your g-spot in a unique way … BUY NOW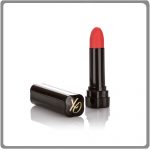 Hide your pleasure in plain side with this fashionable, powerful, discreet lipstick vibrator. Your orgasms are now on-demand … BUY NOW