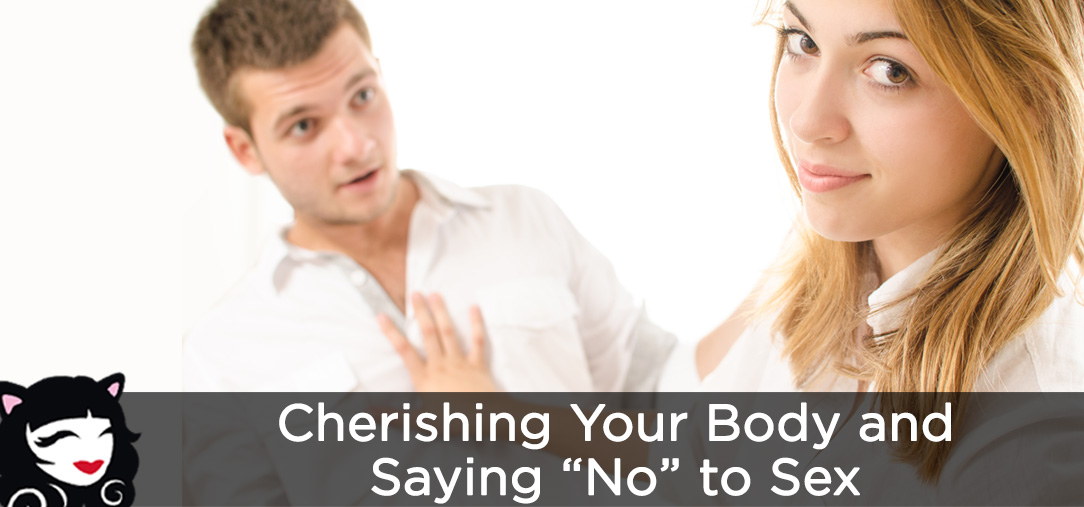 We're forced to give up a part of ourselves every day. We have responsibilities to meet that can consume us, both in the home and in our careers. Some of us might be shouldering more than we can bear out of devotion, selflessness, or necessity. If there is one aspect of our lives that shouldn't be subject to the inevitabilities of life, it's our sexual practice. Sex is one of the few activities that is completely within our control. We have a choice to examine and reclaim it for our growth, or remain confused about how it's affecting us.
Our generation is fierce about its right to be sexual, but for some sex has become a concept more than an act. It's about rebellion, empowerment or showing off. While sex can be a part of all those things, we should also remember that it is a powerful, beautiful, and delicate act of sharing yourself.
If you're going to claim your sexuality as a strong pillar of your being, you don't have to choose empty sexual encounters that are being paraded as revolutionary.
Sex isn't just an equal rights protest; it can be part of your well-being.
Having sex isn't always empowering, and isn't absolutely necessary for empowerment. Sometimes people use sex to manipulate, deceive or inspire jealousy. And sometimes, even if you had good intentions, you might look back in shame or disgust at one or more of the assholes or liars you took to bed. Sex isn't always positive for everyone who is having it. It can be damaging to our emotional health if we're reckless.
Refraining from the wrong kind of sex isn't about avoiding the outdated "bad girl" or the "neighborhood slut" stereotypes—because not all sex is the "wrong" kind of sex. Instead, it's about steering clear of sex that doesn't enrich us because we want to take care of our emotional selves and fulfill our real desires.
Don't choose to skip sex because you might be called a "skank" or other vapid derogatory name. Skip sex because someone doesn't share the understanding, appreciation, and respect that's necessary between sexual partners.
If you're having sex with someone that makes you feel anything less than amazing before, during, and after the bedroom, that person doesn't deserve you.
We're lucky to live in a time when so many believe in fighting for our right to judgement-free sex, but if taken to lightly, sex loses all meaning and depth. It's easy to say "Hey, it's just sex!" as we try to banish slut-shaming and double standards. It almost seems like a step backward if we admit just how sensitive we are during one of the most vulnerable acts between two humans.
Sex still affects us no matter how serious or casual the encounter. Having sex with another living, breathing body is a powerful thing.
It's often wrought with intense emotion whether we want it to be or not. Simply put, sex is far too important for our health to have it with the wrong person. If you're only lusting after someone because they're physically attractive (and maybe you're a little bit drunk), think carefully. Whether you've known them for years or just a night, make sure the person you're with is someone with whom you can share mutual respect, if not love.
If someone doesn't nourish your sexual soul, banish them like a bad habit. There's no shame – in fact, you can use it to celebrate your own agency – in your ability to give them a firm, point-blank "No."
***

Now that you've kicked that bozo (or lady-creep) at the bar to the curb, you can get down with someone who you know loves and respects you. Yourself!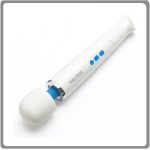 Magic Wand – Now Rechargeable!
Newly cordless, this unbeatable classic for powerful orgasms. It's been giving aaah-mazing satisfaction for over 35 years… BUY NOW
How can you make your favorite dong even better? Make it respond to your every touch automatically. With LUXE, the deeper you stroke, the stronger the power… BUY NOW
Small enough to fit in your purse, yet powerful enough to massage those tight spots. Blast off to new orgasmic heights where ever you are with this tried and true pleasureizer… BUY NOW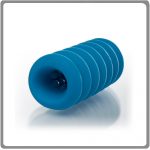 Tickle Kitty's #1 stroker sleeve— open-ended for easy clean up, and triple textured for varied experiences with with soft massage beads, thick ribbing and stimulating pleasure nubs… BUY NOW

Cherishing Your Body and Saying "No" to Sex