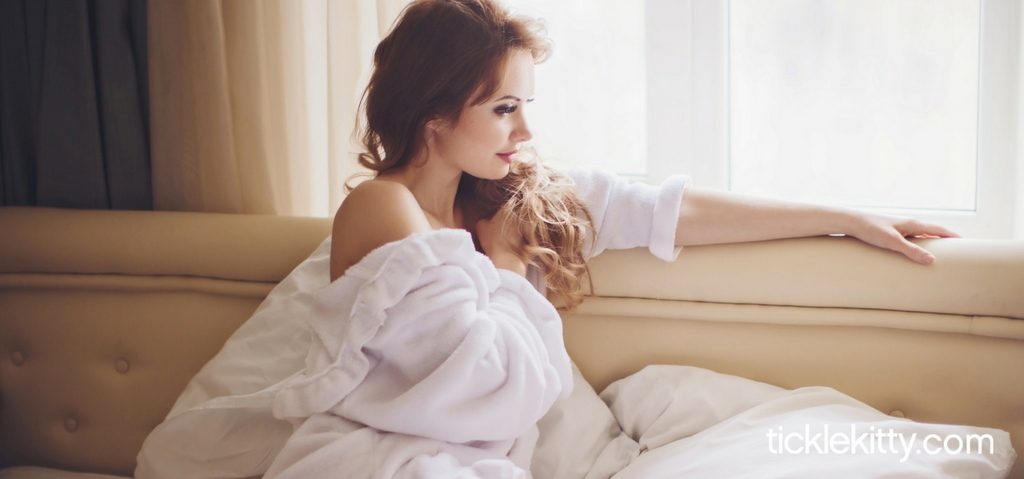 It really doesn't matter how you slice it: break-ups are the worst. You're essentially forced to unhinge your life from everything that formed your most long-term dreams, your daily routine, and pretty much everything in-between. The simplistic term "break-up" doesn't even begin to do it justice. It's a whole lot of emotional yuckiness, even if your partnership wasn't great. And now that the worst is over (or maybe it isn't), you still have what remains of your sex life to consider.
A break-up might leave you seething with anger and ready to pounce on any opportunity for revenge sex, or you could wind up feeling so emotionally drained that even your favorite vibrator doesn't sound enticing. Either way, now is your chance to take a step back and think about what you want, and what might have been missing in your relationship with your sexual self. This is where pleasure products stop being simply sex toys and start opening doors for healing and discovery. Meditate on your most healthy step forward: becoming the kind of sexual being that will always leave you satisfied, with or without a partner.
Spring for a New Toy
Your living space isn't the only place in need of a good clearing-out of bad memories. Don't leave anything in your sex toy drawer that brings you close to tears or otherwise reeks of your ex-relationship. Splurge on something new from your personal wish list and be as selfish as possible. Explore an activity that your former partner wasn't too keen to try, or buy that expensive toy you've been pining after, but never had the solo down-time to use. Whatever it is that you've been wanting in the bedroom, give it to yourself in spades without an ounce of guilt. The only one you need to please now is yourself!
Focus on Sensations
If you frequently dreamed up sexy scenarios with your partner while you were coupled up, now is the time to change your focus. Using those same fantasies post-relationship is the equivalent of going through your old photos. It helps to cry over memories at first, but hanging on forever isn't healthy. Instead, switch to focusing on the physical sensations of masturbation. Use your hands or a toy to explore every fold and crease of your vulva, and don't skimp on the lube. Give your full attention to each glide, tug, rumble, and caress. You'll wind up with a new appreciation for the pleasure your body is capable of receiving through your touch alone.
Tap Into Your Positive Energy
Orgasms hold a powerful energy that is both physiological and spiritual. Science knows that happiness chemicals like dopamine and oxytocin are released during climax, which can immediately improve your mood. However, the immeasurable soul-healing qualities of self-love are entirely up to you. Turn your masturbation sessions into an intense meditation by visualizing your positive vibes. As you warm up, imagine a bright, white light slowly encircling and running through your body. As you near orgasm, picture that light growing brighter until it explodes like a firecracker, shooting warm, loving energy through your body and out into the universe. Spend the next few minutes breathing deeply and feeling the flow of your renewed connection to self.
Schedule a Sexy Night for One
Lingerie. Candles. Wine. Music. Sex Toys. Who says you need a partner to break out your best mood-setting skills? Set aside an entire evening of turn-ons just for you, and go all out because you're romancing your #1 lover (read: you, sexy). Start foreplay with a glass of wine, a bubble bath, your favorite lingerie, a striptease in front of a mirror – or all of the above. Then spend the rest of the night in ecstasy with a collection of sex toys and lubes. Don't stop until you've climaxed at least twice and are lulled into the best sleep of your life. The next morning you'll feel fulfilled, refreshed, and confident that you're the best damn lay you've ever had.
***

Whether you're male or female, break-ups hurt but they're not the end. Use your new singledom to get to know yourself again. So dry your eyes and treat yourself to the orgasmic relief you deserve…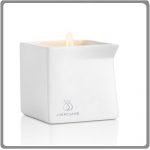 AFTERGLOW Natural Massage Oil Candle
Light up your passion. Excite your senses. Rub down with this all-natural massage oil for sensual solo foreplay or soothing post love glow… BUY NOW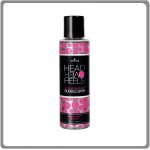 HeadOverHeels Pheromone-Infused Bubble Bath
Draw up a romantic bubble bath for one with this heady concoction of passionfruit and guava. Steamy self-seduction is exactly what you need to clear your head… BUY NOW
If you're a newly-single guy, pick up one of our favorite starter sleeves in lieu of a lady. Just add a dollop of lube and get lost in its inviting curves… BUY NOW
Get down glamorously with Callie. Available in 4 or 6 inch lengths, she's a satiny smooth, whisper-quiet addition to your collection when you're in the mood for some decadent me-time… BUY NOW

Healing From a Break-Up Through Self-Pleasure