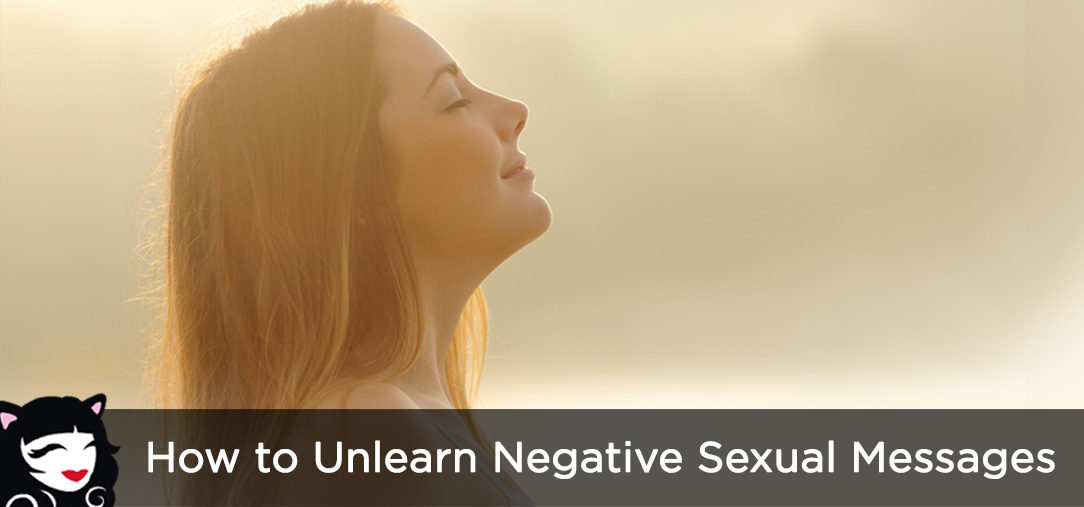 I was woefully unprepared for life as a young woman. My parents never had the "talk" with me; I barely remember my mother talking to me about menstruation. It's not all that surprising that I didn't hesitate when it came to losing my virginity. I was 15 and crazy about a sophomore lacrosse player named Andy. When he offered to tutor me in French, I finagled a session at my house while my parents were out. Before we made any headway on French agreement with compound verbs, I was face down on our basement sofa giving head. Then he suggested we go all the way. I may have paused for a minute, but he had a condom handy. I obliged, felt a few thrusts of piercing pain and it was all over before I could give it much thought. The condom broke. I panicked, silently pleading not to get pregnant. I don't think he noticed.
A month and a missed period later, I phoned a close friend to confess my fear. My mother eavesdropped on the call and confronted me, screaming what a slut I was and grounded me. My father thought I was the victim of rape. Neither would accept that it was a consensual act, nor did it spark any conversation about sex. This was all my fault and my actions made me damaged goods. The slut-shaming did not end there. News of my popped cherry spread throughout my high school. For many weeks, I walked the halls in a haze of shame and judging stares.
For most people, sexual repression stems from three sources – culture, family or religion. We're told it's not something "nice girls do." In hindsight, I gave the messages I received growing up way too much power over how I perceived myself. Even when I began to embrace and explore my sexuality, it took years to move beyond the shame and reverse my sex miseducation. Here are some lessons I learned on that journey:
It's OK to have sexual desires.
As long as you're safe, consensual, respecting boundaries and not breaking the law, there's nothing wrong in how you feel or what you're doing. It's OK to crave pleasure and cultivate a healthy relationship with your sexuality. If you don't have sexual desires, that's fine too. Repeat after me: Sex is not a bad thing.
Masturbation is not bad.
Eventually, I bought my first vibrator, which got me off faster than Johnny Gill's "Rub You the Right Way" (aptly a top hit at the time). Knowing I could pleasure myself—on my terms, without contracting an STI or getting knocked up—was a powerful tool as I explored my sexuality. Nowadays, there's no faster way for me to find calm than through self-induced climax. Like brushing my teeth, I masturbate daily (if not more). As a result, I know my body better and all the mind-blowing magic it's capable of.
Sex toys can only make your sex life better.
Whether you use them for partner or solo sex, they can be useful tools for unforgettable pleasures – sensations that shame often silences. If shopping in person for sex toys is intimidating, visit TickleKitty.com or other online resources. Orders arrive in discreet packaging, so your mailman and neighbors won't know you're getting down with your sexy self. Try the Womanizer Pro, which provides a combo of vibration and suction, and has been a best seller at Tickle Kitty since its arrival—it's tough to look at the tool and understand what it's capable of, but it's rocked my clit stim world. Or, if you want an oldie but goodie, there's the Magic Wand Rechargeable, a cordless version of the classic Magic Wand, which actually has more power and is one of my go-tos for getting off.
There's no right or wrong way to own your sexuality.
Growing up, I was spoon-fed your standard issue, "Be heterosexual, get married and practice monogamy" storyline. I've never fit into such norms. Since I was a teen, I've been attracted to both men and women. I've grappled with monogamy. I've experimented. My every day sex life ebbs and flows and is ever-changing. What works for me today may change tomorrow and I'm open to those possibilities and rule very little out. Although everyone has an opinion on the topic, there's no sweet and convenient Little Black Dress approach to owning your sexuality.
There's more to orgasming that penis-in-vagina (PIV) sex.
As much as I love penetrative pussy sex, this masculine achievement is not the be-all-and-end-all to my orgasm. Most women need some kind of clitoral stimulation in addition to penetration to orgasm. Plus, there are countless other creative ways to pleasure a partner. I'm tired of both sexes believing that PIV sex is the holy grail of female orgasm. There's more to my orgasm than harder, faster, longer. Think steady finger banging while I rub my clit or a tongue that knows its way around.
It's not all about the orgasm.
There is so much pressure put on the orgasm. Sure, it may be the pinnacle of pleasure for some, but sex doesn't need to be so goal oriented. Not to get all lame cliché, but sex really is all about the journey and not the destination.
Don't be afraid to ask questions.
As we move through life, we are constantly figuring out our values, being challenged and forming our thoughts and opinions as they pertain to sex. Communicate with your partner(s), ask questions. No matter how much you think you know, there's always more to learn. Be sure to check in with your partner from time to time. Talks about sex are not a one-and-done rodeo. We're always evolving.
The bottom line? Sex isn't something to be ashamed of. All of the negative messaging we get surrounding sex doesn't stop people from having it. If anyone makes you feel less than for exploring your sexual best, screw them (but not literally.) You deserve to have the safest, most self-aware and satisfying sex imaginable. Period.
***

Now's the time to own your sexuality! Proudly get down to business on your own or with a lover with some Tickle Kitty Faves.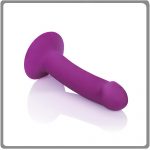 How can you make your favorite dong even better? Make it respond to your every touch automatically. With LUXE, the deeper you stroke, the stronger the power. It's smarter and more sensitive than your ex… BUY NOW
A whole lotta' vibration in one light, ergonomic power wand. 3 intensities, 1 vibrating head, unlimited orgasmic potential… BUY NOW
A Tickle Kitty fave we've carried from the start. Lifelike texture, perfectly filling size and handy suction cup so you can mount and ride anywhere… BUY NOW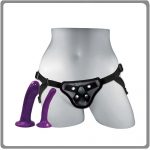 Anal Explorer Kit for Newcomers
Admit it—you've always been curious. We know you've been dying to try an exotic switcheroo. With this all-inclusive kit, she'll saddle up, and you'll experience the ride of your life… BUY NOW

How to Unlearn Negative Sexual Messages