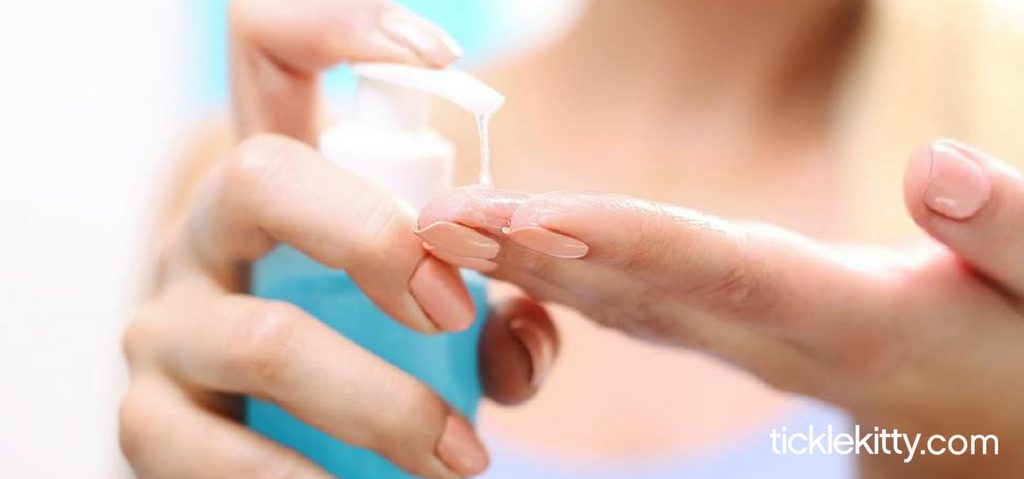 As pragmatic men, we like to keep things simple. What you see is what you get, and we say what we mean. And though we strive to be self-sufficient, we sometimes overlook the obvious. For instance, if the only lubricant you own is in your car garage, you're missing out on better sex, both for you and your partner.
But I'm not advocating applying motor oil to the genitalia, of course. When it comes to sex, there are four basic types on the market: oil-based, water-based, petroleum and silicone. Choose carefully.
For instance, an oil-based lube can weaken a latex condom, and we don't want any accidents, so go for water-based if your Jimmie is wrapped. Silicone lube won't compromise your condom, either, but it can deteriorate silicone sex toys. Perhaps the least desirable is the petroleum-based variety, which is more difficult to wash off, resulting in increased chances of bacterial infection.
If you can't decide, it's always a safe bet to stick with water-based lubricant in the bedroom. Whichever one is right for you, here's our top 10 reasons for keeping sexual lubricant within reach anywhere you may become intimate:
1. It's ideal for masturbation.
Yes, even when you have to rely on your own hand or a sex toy, you should be using some form of lubricant. A lot of guys use lotion, but I go straight for real, gential-safe lube that's actually meant to go there. Not to mention it typically lasts longer, and simply feels better in my opinion.
2. It will make her feel at ease.
Whether your romantic moment was preceded by a bottle or two of vino, or she's been under a lot of stress, her body may not always be in a ready-state when it comes to producing her natural lubricating fluids. In fact, this fluid level can fluctuate throughout her monthly cycle. Medications, including The Pill, can also cause dryness. It's nobody's fault. It just happens, so don't feel insulted or inadequate if she asks whether you've got some lube. It doesn't mean she's not turned on by you. You should have some lube handy, and be enthusiastic about using it. It's not just for anal, guys.
3. It's essential for anal sex.
If you're fortunate enough to have a lady who's down with backdoor action, give her a break and be kind enough to use lube. The key to great anal sex is to use tons of lube and reapply often, since the backdoor doesn't produce natural lubrication like the vagina does. The more comfortable she is, the more likely she'll be to actually enjoy it—and we always want her to enjoy it, right gentlemen?
4. It's safer.
By reducing friction, you're mitigating the risk of pain and injuries. Even if you're using a condom that started out lubricated, those things dry out. Don't be afraid to add some more lube into the mix. Not only will the condom be less likely to break, you and your lover will have a much smoother ride.
5. It can make you last longer.
Now I've got your attention? Figures. Well, it's true. Think about it. By easing the friction, you're staving off premature ejaculation that can occur from too much stimulation of the penis. You might even enjoy the new sensations you feel while slippin' and slidin'. And if you're one of those guys who complains that condoms kill the feeling during sex, try a drop or two on the inside of it.
6. It's great for foreplay!
By now we should all know that foreplay is where it's at. And the longer that lasts, the better an overall sexual experience tends to be. So don't be afraid to drip some on each other before physically stimulating one another's organs. Hell, you can even set the mood by using lube as a massage oil. Have fun with it!
7. It can make blowjobs better.
No guy ever complained about a blowjob. It's kinda like how there's really no such thing as bad pizza. But just as factors beyond your control can cause her dryness down there, she may experience dryness in her mouth, too. In such cases, let me suggest a flavored lubricant. It may also help avoid fatiguing her jaw.
8. It's fast and easy to use.
Assuming that you now have the sense to keep lube handy in the bedroom, you're not going to ruin the moment the way putting on a condom often can. Just squeeze, apply, and let the fun begin!
9. It can help prevent infections.
When we reduce the friction, we're actually keeping temperatures from getting too hot down there. Heat promotes bacterial growth, after all, so do yourselves both a favor, and refrain from letting things get too heated for extended periods of time.
10. It makes it easier for her to climax.
And that's something we're all interested in, right? If you want to know you're doing a good job, try some lube. What many of us don't realize is that, dry or not, sex can be painful for some women. You want her to be as comfortable as possible. When you achieve that, she's going to have a better time. Lube simply makes sex more pleasurable, and you shouldn't need a better reason than that.
In conclusion, you can never, EVER, have enough lube. Keep some everywhere—in your drawers, under your mattress, on your keychain —EVERYWHERE. Stop settling for awesome sex. Start having ridiculously awesome sex, instead.
Why are you still reading this? Seriously, get yourself some lubricant right now.
***


Wet sex is better sex. Use lube coupled with sex toys from TickleKitty.com for a truly orgasmic experience: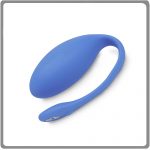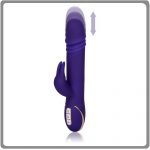 While most other rabbits buzz and whirl, this one has a tip that will give you the thrusting in-and-out motion you crave. Combine it with the vibrating clit tickler to hit all the right spots … BUY NOW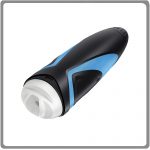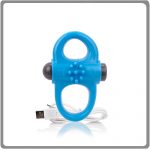 This couple's vibrating penis ring does it all. The large loop goes on the penis, the small loop used for guidance…with reversible pleasure ticklers on each side. YOU choose how to play … BUY NOW
10 Reasons Why Lube Leads to Better Sex