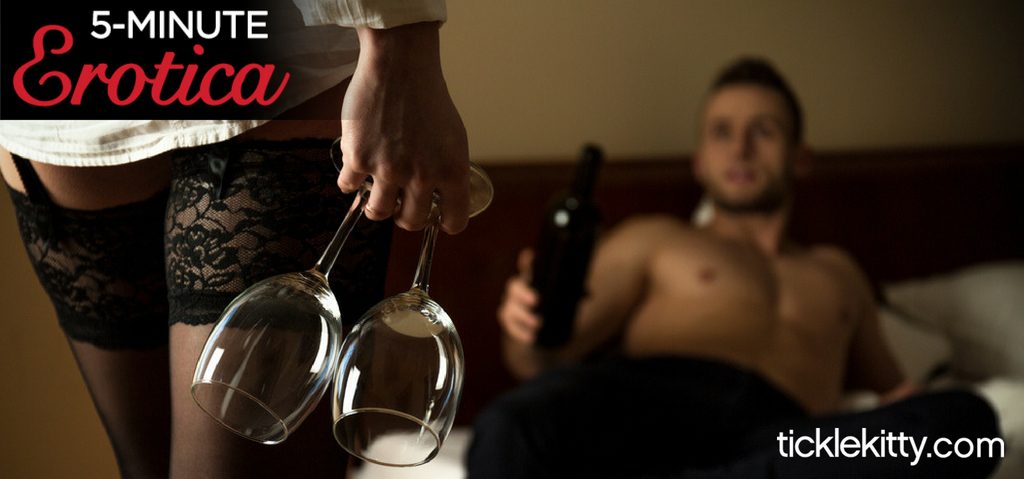 Phylicia, Manuel, and Portia walked out of the stadium arm in arm after graduation practice.
"Our last time together," Phylicia sighed. "Our parents all arrive tomorrow. As soon as graduation's over, we take off to different parts of the country. I'm going to miss you guys like crazy."
"Me, too," the others echoed as they wrapped each other in a group hug.
"In that case, we need to have a proper going away party," Manuel said as he broke away and slipped under a temporary tent they were passing. He emerged with three champagne bottles. "The VIP reception tonight. The bartender's a friend of mine. He even gave us chilled ones."
*
Once they got to Portia's room, they plopped onto her bed, opened the champagne, and reminisced about their four years together. In no time, they were finished with the second bottle—and feeling the effects.
Manuel stopped in the middle of refilling the glasses with bottle number three. "Do you realize that all the stories we've been telling are about how hard we worked? Is that all we ever did?"
"Yup," Phylicia took a sip. "But that's what we had to do to end up in top grad schools. Why? Do you have regrets?"
He studied the bubbles in his champagne glass and frowned. "To be honest. Yeah." He turned towards his friends. "You guys?"
Portia shrugged her shoulders. "Sure. But it's normal to wonder what was going on at all those parties we missed—and what might have happened if we went."
"Me too," admitted Phylicia. "I wouldn't have done things differently, but I wonder." Then her face lit up. "Hey!" She held up her glass. "I propose that as part of the final gathering of the Three Musketeers, we do something outrageous. This way we'll have at least one story about our 'wild college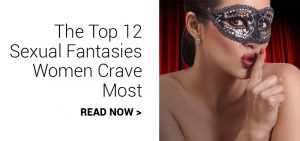 years.'"
The trio cheered and clinked their glasses.
"Great idea," said Portia. "I vote for getting really drunk."
Phylicia laughed and put her arm around her. "You're already really drunk, Sweetie. Something else." Then a naughty glint appeared in her eyes. "I know. We each write down something that's over-the-top and scandalous. Something really shocking—not at all like us. We put our ideas in a hat and pull one out. Everybody promises ahead of time that no matter what it says, we do it. And we never ask whose suggestion it was."
They eyed each other with uncharacteristically naughty smirks.
"I'm in," said Portia.
"Me too," echoed Manuel.
Phylicia handed out sheets of paper. "Just make it really wild. Remember, this is our 'no regrets' moment. So, what shocking thing should the three of us do to cap off our days here?"
As each finished, they folded up the paper and put it in Manuel's blue cap. Phylicia picked it up and held it out in front of Portia. "What's our fate, Sweetie?"
She closed her eyes, reached in, and took one of the slips. She opened it and giggled. "If I weren't so drunk, I'd be embarrassed. But champagne has this weird effect on me. Fuck it." She took a deep breath. "This was mine. But I'm not going to read it out loud. You're going to think I'm a freak anyway. Why humiliate myself even more?"
"Ooo, this must be juicy." Phylicia snatched it away. She looked at it and her eyebrows went up. "This is yours?"
Portia pulled a blanket over her head. "That's it. Rub it in. I'm a secret sex fiend."
"That's not what I'm saying. This is mine."
"No. It's mine. You don't think I know my own dirty fantasy?" she giggled.
Manuel took the slip out of Phylicia's hand. "What's with you guys?" He read the paper and frowned. "I don't know what you're arguing about, this was my idea."
Phylicia grabbed the hat. "This makes no sense." She dumped out the remaining pieces of paper, opened them, placed them beside each other, and added the one in Manuel's hand.
The three of them just stared at the pieces of paper with their mouths open. They all said the same thing: 'What should we do? Each other! Because I've never been with a woman.'
They were stunned. The two women looked at each other.
"Really?"
"You too?"
"Holy shit!"
Then they looked at Manuel. "What can I say? I lied before. I was embarrassed to admit I was a still a virgin."
They all burst out laughing and hugged one another. Fortunately, with everyone's inhibitions washed away by the bubbles, they wasted no time enthusiastically getting each other naked.
Manuel and Portia yanked off Phylicia's t-shirt, bra, and yoga pants.
"No panties! You slut!" teased Portia.
"Miss I've-been-secretly-lusting- after-my-BFF is calling me a slut? That's a laugh." Phylicia playfully shoved Portia back onto her back. She pushed her short red skirt up over her hips, and roared when she saw the writing on the panties. 'If you lick it, it will cum.' "Who's the slut now?" As she pulled down the white cotton, a shaved and moistening pussy revealed itself. "I've dreamt about this! I'm in heaven." In an instant, she dove between her friend's legs and set off a cascade of deep, passionate moans.
As Portia squirmed against her lover's hungry mouth, Manuel pulled off her tight, midriff baring top. Leaning over, he kissed her breasts and sucked her hard, pink nipples. She moaned even more. When Phylicia tongue-fucked her and Manuel ran his teeth against her nipples, she rocketed to a climax. "Oh, fuck!" she screamed. "Oh fuck! OH FUCK!"
After her body stopped vibrating, she reached down and pulled Phylicia on top of her. "I've always loved you, but I was afraid of doing that."
"Me too, Sweetie," she replied tenderly. "But before we give Manuel the impression that we don't love him as much as we love each other, I think we have a virgin to deflower."

The look on Manuel's face said he couldn't believe his good fortune.
Giggling the whole time, the girls stripped off his shirt, slacks, and briefs. As his large cock sprang up, both girls said, "Oh my!" at the same time and exchanged naughty smiles.
"You lucky devil, Manuel. You are going to make any number of women deliriously happy. Starting with us!" She turned to Phylicia. "How do we decide who goes first?"
"Higher GPA?"
"Seems fair. Yours?"
"4.0 As perfect as my tits." Phylicia caressed them as she winked at Manuel.
"Hold on there, sister. You forgot about my A+ in Calculus. 4.01. But don't worry. Since his dick has no mileage on it, he'll be able to give both of us a ride." Sitting back on her heels, she turned to Manuel. "So, Romeo, what's your pl—"
In one remarkable move, he leapt towards her, wrapped his arms around her, pushed her on to the mattress, and penetrated her. "Oh my God!" he yelled. The two of them let out deep, passionate groans. They kissed deeply as he pounded relentlessly into her.
"Oh, Manuel! Give it to me, baby! Give me that big, hard cock!" She wrapped her legs around him and pulled him deeper. Guttural, passionate, rough, hungry sounds came out of her mouth.
The couple writhed away like two animals in heat. Their bodies now coated with sweat, the scent of their furious coupling filled the room. To no one's surprise, Manuel exploded quickly. "Oh my God! Oh Fuck! OH FUCK!"
Rolling off his partner onto the mattress, he looked at her sheepishly. "Sorry. I just couldn't hold back. That was fucking amazing! I'll make it up to you."
"I'll hold you to that, Bucko. But first we need to give Phylicia a taste of that great cock." She slid down and sucked his dick. He was hard again in no time.
The third musketeer needed no urging. She straddled the young man and slowly slid down the stiff, veined penis. She luxuriated in its size. "Oh my God!" When she had it completely inside her, she moaned deeply. "Fuck, Manuel!"
Portia winked. "See what I mean?" Then, eyeing her friend mounted on the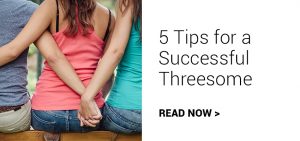 young stud, she said lustily, "I think Manuel deserves a treat for what he's giving us." Straddling him and facing Phylicia, she lowered herself so her pussy was in reach of his mouth. "You get to pleasure both of us at the same time, Stud. First time out of the gate, and you get a real-life threesome with a pair of sexy sluts."
"Holy shit! You guys are fucking awesome!" He wrapped his arms around her legs, pulled her lips against his mouth, and sucked her sopping pussy.
Pleasure filled the girls' faces as they squirmed against him. They mirrored each other as they played with their tits and rubbed their clits. The room filled with totally incomprehensible, animalistic, moans and grunts.
After a while, Portia raised herself and moved off. "So that Phylicia gets the full effect of that great cock of yours, Manuel, you need to fuck her brains out."
Needing no further encouragement, he roughly pulled his partner against him, wrapped his arms around her so they'd stay joined, and flipped them over. He pinned her arms about her head and penetrated her, over and over. With every thrust, the two of them grunted.
"Jesus, Manuel! You are so big! Fuck me! Fill me up! FUCK ME HARD!"
Responding with a Neanderthal growl, he banged into her without mercy.
"Jesus, Manuel! So good! God! Fuck me, baby! FUCK ME!" Moments later, her body tensed, then erupted. "OH MANUEL! OH GOD!"
Once Phylicia's body stopped shaking and she'd caught her breath, she turned to Manuel. "Holy shit, Manuel. You're amazing. And don't take this the wrong way, but now that I've had some cock," she giggled, "I'm craving some pussy."
The two girls lay down beside each other and kissed tenderly. They stroked, fondled, caressed, and licked every part of each other's body. The growing intensity showed on their faces. Portia settled between her lover's legs and feasted on her juicy, ruby labia. "You have the most delicious pussy, Sweetie."
"Oh, Portia. I'm glad this is finally happening."
After a few minutes, Portia sat back on her heels. "I want to watch you when you come." She pressed Phylicia's legs apart, slid two fingers into her pussy, and began working her clit with her other hand.
As her lover's body tightened, she closed her eyes. "Christ, Sweetie! That's it! Right there! Just like that!"
Portia kept up a slow, steady rhythm.
"Oh shit! I'm going to come! Oh shit! I'm coming!" Her face contorted even more. "I'M COMING! I'M COMING! I'M COMING!" She fisted the sheets hard as her back arched. "OH GOD!" As ecstasy tore through her, her body shook.
*
The trio were so drenched with sweat and sexy juices, they squeezed into Portia's shower and rinsed off. Back on the bed, they picked up their champagne glasses. Manuel had a naughty smirk on his face. "Next year's reunion?" They exchanged knowing looks and clinked glasses.
***


Make your fantasies come true with sex toys from TickleKitty.com: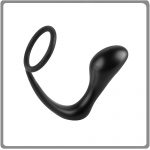 Booty-gasm Cockring Plug Combo
Cockrings work wonders. Butt plugs enhance orgasms. Why not try both at the same time with this innovative cockring-plug. Everything you need in one … BUY NOW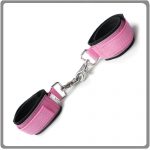 Lovingly restrain your lover's wrists or ankles with these comfortable velcro cuffs to add excitement to your bedroom routine … BUY NOW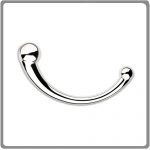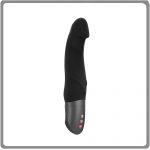 Experience the best of both worlds with this luxury, realistic-shaped vibrator. You're the boss of your own pleasure, so take control by using this orgasmic, powerful, joytoy … BUY NOW