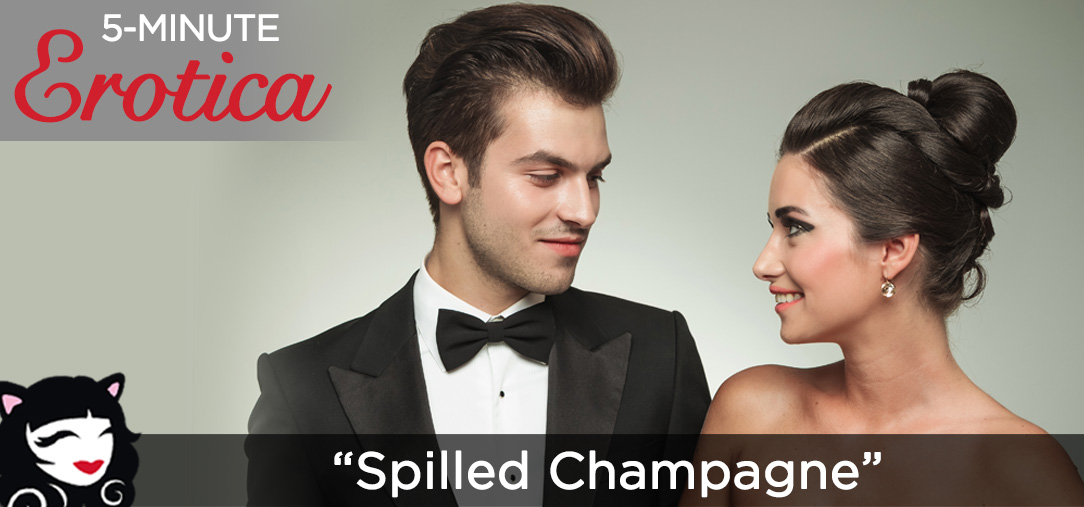 Jenna was running uncharacteristically late. Jonas, patient as he was, had a nervous habit of checking his watch too often. When Jenna caught him staring at the ticking hands, she abandoned the two pairs of earrings she had been waffling between. Time to go already. They were already a half hour late.
"It's okay, I don't mind waiting," he said, kissing her cheek and pulling her waist close.
She sighed, thinking about how nice it was to be held close by her lover, how good he smelled and looked—how good she looked. The black tube dress wrapped around her body like a bandage and her high ponytail whipped gently in the wind, grazing his knuckles. He sighed too. She felt so much softer, warmer, and hotter than he'd remembered.
"You're really fucking sexy," he whispered low, lips pressed to her forehead. The car arrived.
–
"Jonas! Jenna! We thought you'd forgotten about us!" Meghan shrieked. "Come in! Come on, I want to introduce you to Hugh's besties, you're going to love them."
It was Hugh and Meghan's pre-rehearsal dinner mixer for the friends they actually liked. No in-laws allowed. College students in cheap cummerbunds and bowties were serving glasses of champagne, and Jenna helped herself to two.
"We're going to need these," she said to Jonas with a wink.
"Yep." His hand returned to her waist and migrated just a little closer to the soft flank of her backside. One centimeter at a time, it crept closer and closer to being completely inappropriate, and Jonas could feel his pants tighten.
"Meghan," he said, "where can we stash our stuff?"
"Oh my gosh, I am so sorry, I'm so rude! The coat room is up the stairs, second on the left. The bathroom is first on the right, too! I'll catch you two in a minute!" And then she was off, freeing Jenna and Jonas from her anxiety.
"Come on," he said, gently pulling her hand, "there's something I want to show you."
She tilted her head, ponytail whipping behind her, face crinkled into a questioning smirk.
"Okay…"
The door was open, but Jonas closed it behind them. It appeared that with the warm summer air around them, not many people had needed the coat room after all. The coat rack had a single hat hanging off one arm, and the rolled black velvet arm of the sofa held just one jacket, a small clutch beside it. Jonas walked to the coat rack and took off his blazer, revealing his biceps that peaked out from under the short sleeved button-up.
"Why don't you set your bag down?" He asked.
"Oh, I don't mind carrying it," she said, looking around and giggling. What was this game, she wondered.
"Just, humor me?" He smiled and approached her, taking her champagne glass and placing their drinks on the side table. His large hands grabbed her hips. His index finger traced her spine and his palms enveloped her waist, thumbs massaging circles into her belly.
"Hmm, okay," she laughed, turning around in his hands. She leaned over to set her bag beside the other belongings and felt Jonas pull her ass into his pelvis. "Oh, I see!"
"I can't take that dress, Jen," his voice dipped into a growl, "I don't know if we can stay here."
His hand wandered from her hip to her ponytail, wrapping her hair around like a rope. His cock pulsed against her ass, her vulva. She closed her eyes and swallowed.
"We have to be here," she said, "but we don't have to wait." She shimmied her body against him and her hair fell free from his hand. He reached around, yanked her underwear to the side, and pressed his warm hand into her, holding her pussy.
"You're mine," he whispered into her ear. Goosebumps rippled across her skin and she pressed into his fingers. That was the moment her wetness trickled onto his skin. "Oh, fuck."
His fingers slid between her lips, massaging the swollen cunt in his hand. She moaned softly, afraid of drawing attention to the room they occupied, biting her lip to keep her mouth shut.
"I got you so wet, baby," he lilted, pressing his cock against her, pulling her close by the hip, "I need to taste you."
Jenna stood up to turn around and Jonas quickly reached his free hand into her dress and ran his fingertips across her nipple. The other hand slid toward her clit.
"Oh my god," she whimpered.
"I can't wait to have your pussy in my mouth."
He freed her from his grip and stepped forward, gently nudging her back toward the couch where she sat, staring straight up at him as he loomed over her.
"You see my cock?" He said, stroking her cheek.
"I do," she smiled, eyes wide.
"You did that." He grabbed it through his jeans, sticking his thumb in her mouth, "and now, I'm going to do something for you."
He knelt in front of her, yanking her hips to the edge of the couch. His finger went for her clit and paused.
"Do you want it?"
"Oh my god, Jonas, of course I do." Her breath halted as he matched each syllable with stroking her pussy.
"What exactly do you want from me?"
She opened her eyes, narrowed them, and gave him a wicked grin.
"I want your fingers inside me, fucking my G-spot, and I want your mouth on my pussy."
That was all it took. His mouth sealed around her, sucking her clit into his circling tongue and gently pumping his fingers onto her G-spot. He moved his free hand from the enormous hard on his pants concealed to her mouth, hoping to keep her quiet enough to get an orgasm out of her before returning to the party. She sucked his index finger into her mouth and somehow got even louder. He pulled his mouth away.
"Baby, we can't get caught here," he said, fingers still pounding away.
"Just—just do that for another second!" She struggled to get the words out before a gush of liquid emerged from her, soaking her ass, the edge of the sofa, and the wooden floor beneath them. "Oh my god!"
"I didn't know you could do that!" He said, marveling at the puddle before him.
"Me either!" She reached down to feel how soaked she was, her clit still ready for more, when they heard footsteps.
"Here!" He threw her panties at her and she awkwardly fumbled them around her heels, up her legs and finally fixed the rumpled skirt of her dress. She quickly grabbed her champagne and dumped it on the floor, all over the ejaculate she'd just gotten on everything.
That's when the door flew open.
"We were looking for you two—oh no! Looks like we need a cleanup on aisle seven!" Meghan giggled.
Jonas stuck his pussy-covered hand in his pocket, trying to conceal the half hard cock he was sporting. He picked up his champagne glass.
"Yeah, I know, I'm so sorry, Meg," Jenna said, "I'm so clumsy. Let me get something for it."
"It's fine, it's fine, it's just champagne. I'll get one of the waiters, they'll probably have some cleaning supplies. You guys just don't even worry about a thing. Have you been having fun?"
Jonas looked to Jenna.
"Well," she paused, making eye contact with him, "you know, we just got here, but it's been a blast so far."
***

Whew, are you feeling the heat? Now read it again to your sweetheart, grab one of your fave Tickle Kitty toys and see where the evening takes you.
The Icicle—Hand-Blown Glass Pleasure Dildo
For the discerning lover—7 inches of smooth spiraling ridges. All made of durable borosilicate glass. And a breeze to clean, too… BUY NOW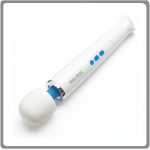 The Magic Wand (now Rechargeable!)

If you need real power to get going, the "Cadillac of Vibrators" will take care of you. Now cordless, and #1 doctor recommended for easy orgasms… BUY NOW

Triple-curved bullet contoured for right where you crave pleasure. Adjustable speed dial, to customize to your personal pleasure setting. A perfect way to start the day… BUY NOW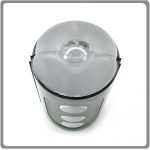 Tenga Fliphole Men's Masturbator

The Cadillac of cock sleeves. Japanese-engineered, super-textured with 6 toe-curling, penis-pleasing ridges and ripples inside… BUY NOW


5-Minute Erotica "Spilled Champagne"