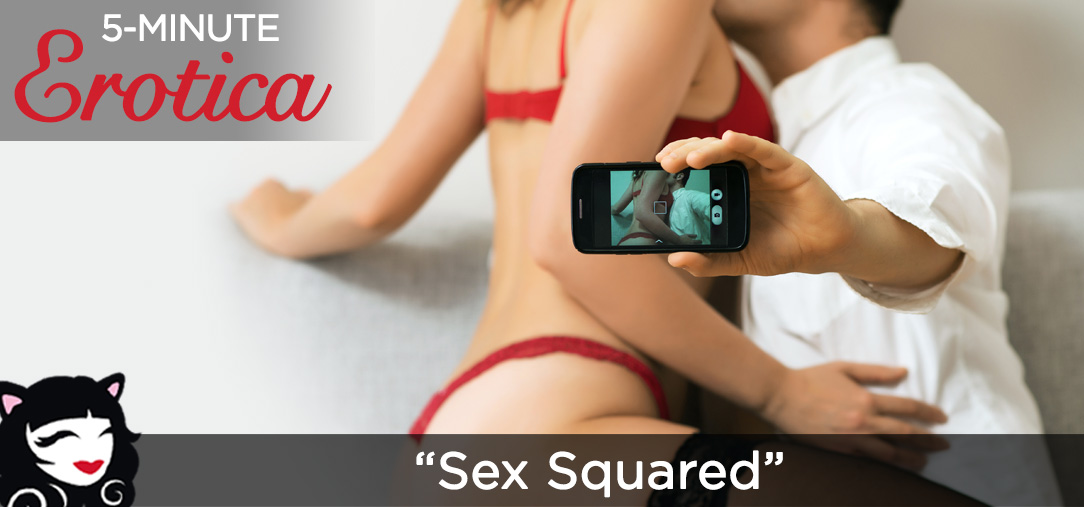 Getting down with strangers was a fantasy that started out as a secret, whispered between the sheets in the heat of the night. Over time it crept into less explicit conversation. At happy hour, in the shower, over dinner, while they drove home from the grocery store. Most of all when they were fucking.
Cappuccinos seemed to be the key to taking the next step: downloading the threesome app Serra's friend had recommended. Simon wanted to be sure she was ready when Serra first brought up actually trying to find a date. She'd been nervous, afraid of hurting his feelings, hesitant to make any potentially dangerous leap in their relationship.
"I was thinking we could just make a profile today," Serra stared into her cappuccino, "and check later to see if we had any matches. I don't know, it seems interesting."
"Yeah, it does," said Simon, "I just want to make sure you know that it's gonna be fine no matter what. If it happens, great, but if it doesn't, that's fine too. Really."
"I know, I know, but I think I'm good to go. We've talked about it enough!" She laughed.
Simon picked up her phone and held the camera at arm's length, the two of them squishing together, smiling as he snapped a few photos. He planted a kiss on her forehead and she closed her eyes.
"Aw, that's the one," he said, looking through the series, "it's not too mushy?"
"No, I like it, we look cute."
"Posted. Okay, so what do we say we're looking for?"
"Well, I know we've talked about having a man or a woman… I'm good with either."
"Me too. Okay, we should probably swipe a few profiles, right? So we can get matches to look at later? I mean, if they like us."
"They will," Serra said, considering her partner's thick arms, his barrel chest, his sweet face.
Serra held the phone and they laughed at the cheesier photos—fedoras, duck lips, sunglasses at nightclubs—and read aloud the single-line descriptions that accompanied profiles.
"Lookin' for a good time, GGG," Simon read, "what does that even mean?"
"Good, giving, and game," Serra said to his surprise, "I read it in a sex column."
"You've been studying for this, huh?"
"Oh my god shut up," she blushed and swiped the screen, "ooh, what about this one?"
It was a couple. A woman who, like Serra, had deep olive skin and blunt black hair, and a man much smaller than Simon. Where Simon stood tall, broad and musclebound with flaming red hair and freckles, the man on the screen was the same height as his partner and had a long swipe of brown hair tied into a bun, a sandy speckling of stubble across his face. Their photo was on the top of a mountain or maybe a cliff, their sun-kissed cheeks glowing. When Simon and Serra had talked about inviting someone into bed, it was always someone, never a couple. This was uncharted territory.
"They look outdoorsy," said Serra, "and maybe… too cool for us?"
"No one's too cool for us. We're totally cool. I think we should go for it, they're hot."
"Really? I mean, I do too. Okay," she swiped right, "I guess we'll see what happens! GGG, right?"
They finished their cappuccinos and giggled at each other the whole walk home.
—
Mtneers15: You're cute 🙂
The message on the screen popped up on Serra's screen while Simon loaded the dishwasher.
"BABE," she called to the other room, "the hot couple! They say we're cute!"
"Of course we're cute!" He yelled back as he walked down the hallway. "Did they say anything else?"
"No, I haven't responded yet. What should I say?"
"Tell them we were thinking the same thing and… I don't know, keep the conversation going, I guess?"
"So we're doing this?" She smiled.
"We are, apparently, doing this," he laughed. Serra started typing and stretched out on her side on the bed. Simon curled up around her and started massaging her thigh.
SSquared: We were thinking the same thing about you. What are you two up to this weekend?
The message was sent and they stared at the phone.
Mtneers15: …
"They're typing back!" Serra said, clapping her hand over her mouth. Simon smiled at her, kissed her shoulder, and moved his hand from her thigh to her belly, squeezing it and pulling her hips closer to his pelvis.
Mtneers15: We've been hoping to make some new friends to go dancing with. Do you like dancing?

SSquared: That could be fun!

Mtneers15: It could be even more fun afterward. Are you interested?
"Does that mean sex?" Serra asked, "Or, maybe like, cocktails?"
"It's a sex app, I think they mean sex. Ask them."
SSquared: That all depends on what's on the table 🙂 What are you inviting us to do, exactly?

Mtneers15: If we all enjoy dancing together, perhaps after a few drinks we could show you our place? We've been thinking about how fun it would be to bring a couple as hot as the two of you into our bed.
Simon's hand stroked Serra's body, moving beneath her dress up to her breasts, his cock grinding into her ass.
"Ask them what they want to do with us," he whispered against her neck.
SSquared: Sounds like a good time. What exactly do you want to happen in your bed?
She reached her hand behind and unbuttoned Simon's jeans. His cock was already hardening and after a moment of her caressing over his briefs it strained to be free.
Mtneers15: We could undress you, watch you fuck each other, and then, if you like, we could join you.
Simon slid his finger into Serra's mouth for a moment, letting her suck it before reaching it down into her panties and finding her clit. Pressing his hand into her, grabbing her, teasing the entrance of her pussy, his cock throbbed against her hand.
"Ask them if we get to watch them fuck, too." He said.
SSquared: And do we get to watch you?

Mtneers15: We'd be happy to put on a show, I just bought some new toys 😉 So, what do you say, dancing tonight?
"What do you think?" Serra asked, her breath hitching.
"I think I want to see you," he pulled her more firmly, yanking almost, "with her hands on your body, his cock in your mouth, and my cock filling you up."
"And what about her pussy? Do you want to see my fingers inside her, my mouth pressed against her, making her come on my tongue? Fucking her with a dildo?"
"Yes," he growled, "take my dick out."
She obliged, gently sliding his foreskin along his shaft, squeezing the head with each stroke.
"Does it turn you on thinking about seeing them get me off?"
"Yes," he pulled her panties off, positioning himself between her legs. She still lay of her side, so he sat against her thigh, teasing himself against her wetness. "Does it turn you on thinking about me fucking you in front of them? Making you moan, getting you dripping wet?"
"Yes," she tilted her hand back and dropped her phone, "I want it now."
"What do you want?" His hands ran over her chest, belly, thighs, one roaming around her ass and pressing into her cheeks, circling, the other resting against her pubic bone, just his thumb gliding across her clit.
"You," she moaned. His cock pulsed.
Simon quickly found a condom and slipped inside her. Serra let out a deep moan, rubbing against his forceful thrusts. His thumb remained on her clit, getting her so close to orgasm with every stroke.
"I want you to ride me, with him behind you, getting you off, his dick hard in your hands," he thrust harder, "his come all over your ass."
"While she sits on your face, getting off and kissing me," she gripped the pillow under her head, she was close. He knelt forward, pounding into her, and kept his thumb hammering against her clit.
"Are you gonna come for me?" He asked.
"Yes, yes," she breathed, "like that, oh my god."
His cock rammed into the depths of her. With a great shudder, she convulsed, clenching around his shaft, swallowing him. Her moan reverberated against the bedroom walls and into Simon and as he watched her grind into every pulse, he felt the rush of warmth take over, pushing him over the edge until his cock spurted. He held her hips still through the final sparks of his orgasm.
He leaned over and rested his head against her shoulder. She brought one hand to his head, combing it through his hair.
"So," she said, "I guess we should reply, huh? It's already five."
He grabbed her phone and tapped out a response.
SSquared: Dancing sounds great. 8:30?

Mtneers15: …
***

If you and your special someone want to reenact your own steamy scene, or you think it merits an extra special solo re-read, pick up something fun from TickleKitty and get to it!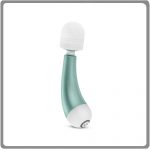 Nöje (That's Swedish for Pleasure)
All the power of a full-sized power wand—masterfully miniaturized! Indulge in over-the-top orgasms from this tiny and compact pleasureizer… BUY NOW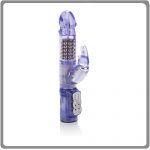 Waterproof Jackrabbit
One of Tickle Kitty's best-sellers—3 functions of toe-curling vibration, escalation and pulsation. A state-of-the-art rabbit tickler and rotating pleasure beads… BUY NOW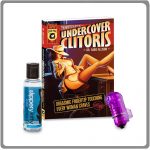 Clitoris Connoisseur Pleasure Kit
Three sexy items to maximzie her pleasure; Dr. Sadie's bestselling book, our bestselling Slippery Kitty Lube and a buzzing fingertip vibe… BUY NOW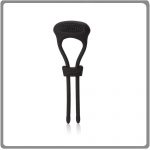 Ultimate Lasso
Unique C-ring that fits any size with its adjustable bolo cinch. Black, classy her new favorite with its delicate pleasure ticklers positioned for clitoral bliss… BUY NOW




5-Minute Erotica—"Sex Squared"