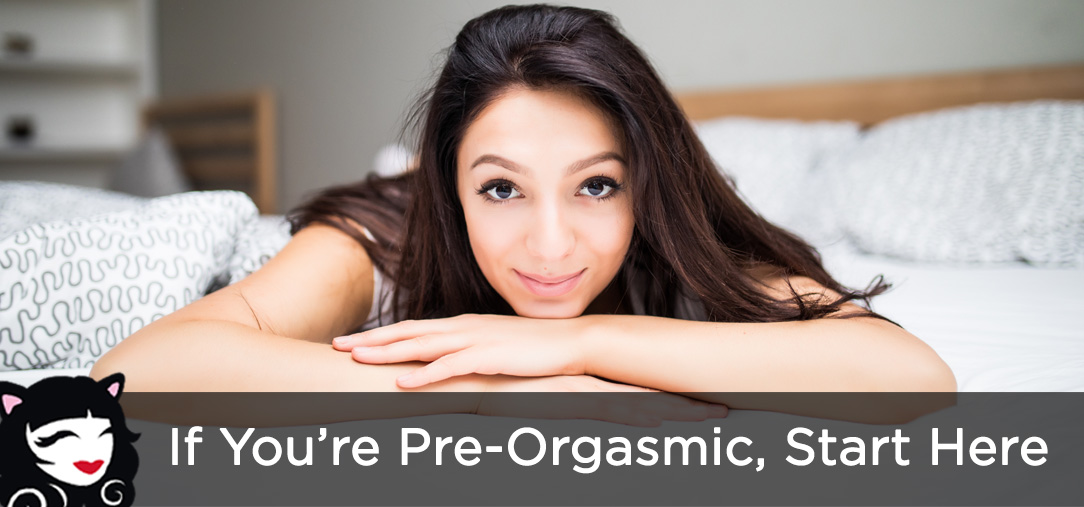 It's totally normal for a woman to have problems achieving orgasms. In fact, 10 percent of women never achieve orgasm, and research shows that 30 percent of women will have trouble with a big finish at some point in her life.
Because so much emphasis is placed on sexual pleasure ending with orgasms, lots of women wonder if there's something wrong with them. In fact it's a common concern trained professionals address. If you are a woman who can't achieve orgasm, remember that you're not alone. Here are four things you can do embrace your state of being, and get closer to the big "O".
Don't Try to Fix What Isn't Broken
There are a lot of reasons a woman may have a hard time coming. If she ever had a lover who criticized her appearance, or how she performed in bed, her body may still be keeping score. Or it may be purely physical—occasionally, a traumatic playground accident or other childhood medical trauma results in problems with the plumbing. The important thing to do is know that it is completely normal—our sexual abilities change due to any number of factors. Accept your body where it's at. You don't owe anyone your orgasms, and shouldn't feel pressured to finish just because you hear "Come for me," during a sexual encounter.
Intellectualize Your Orgasm
Get out of the failure loop! The brain is our most powerful sex organ. What's going on up there will almost always impact what's going on down there. If you can't get yourself out of an inhibiting thought cycle ("I can't come," "Why can't I come?," "I will never come"), then you continuously set yourself up to fail. Instead of continuing with the negative messaging, try some positive affirmations. Thank your body for all the wonderful ways it does serve you and honor the limitations every body has. Measure progress, not protest. If we get hung up about our performance, it's difficult to stay turned on.
Try Toys for Pleasure
Your fingers are always amazing, but sometimes you need to shake things up. If you have difficulty achieving orgasm manually, with your lover's tongue or through penetration and clitoral stimulation combined (penetration alone generally won't due), you can always turn to toys. Hard, plastic vibrators are a favorite of many, and power is a plus if you're all about pressure. If you prefer internal vibration, or stimulation, something curved to hit the G-spot could do the trick. Butt plugs can also enhance orgasm if you need a different kind of stimulation. The only thing that won't work is not trying.
Talk About It—There's No Shame
Sometimes we need to talk with a trained professional in order to uncover some childhood sexual trauma, religious beliefs, family values or shame that has led us to believe that losing control of our bodies is a bad thing. Or we need to see a medical professional to get to the bottom of what's going on. Women can get so caught up in the social aspects of what it means to feel good about their bodies, that they can't allow themselves to let loose. Discussing where you're at with your girlfriends and a trusted doctor might be just what you need to ease some of the stress you're feeling.
Whatever the trouble may be, if not having an orgasm is causing significant distress, it's time to turn to someone who can help. Pick up one of Dr. Sadie's books or look up an instructional video. Break up with that feeling of being broken! Trust me, your libido and your body will thank you.
***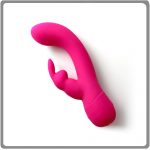 Two purring motors inside, velvety smooth silicone on the outside. A bendy twisty joy that will deliver orgasmic delight from any angle… BUY NOW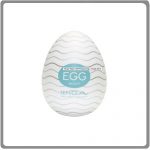 Tenga "Wavy" Self-Pleasure Egg – Single Serve
Stretchy yet slippery; the perfect way to add a touch of texture to your five-star hand job at an economical price. Flexible and snug enough for any size! BUY NOW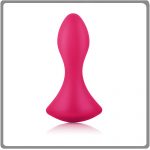 Luxurious velvety silicone with 5 functions of intense vibration so you can take your booty play from mild to wild. Our most popular backdoor pleasure toy… BUY NOW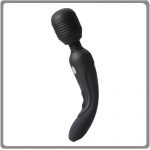 A whole lotta' vibration in one light, ergonomic power wand. 3 intensities, 1 vibrating head, unlimited orgasmic potential… BUY NOW




If You're Pre-Orgasmic, Start Here