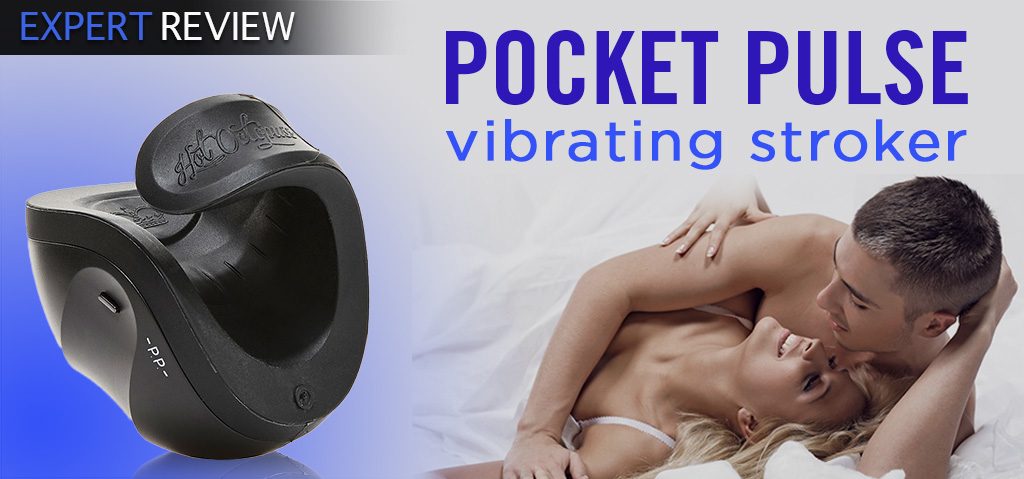 My husband is still buzzing about his guybrator™ experience. And if you don't know dick about this sex toy for his dick, you should. It's a wrap around sex toy for his wiener.
First things first. Most vibrators did nothing for my guy's wiener. In fact, he would often whine that these toys would provide too much zip or too little zap. But then he met the Pocket Pulse Penis Vibe, a palm-sized penis pleaser that provides a whole handful of stimulating, dual-motor, oscillating vibrations. It's made exclusively for male members and it's hands down the best vibrator my guy has ever used.
To begin, with we charged the toy for a few hours so it wouldn't disappoint.
When we were ready, we wrapped his dog in this tight little bun. He started off soft, which definitely made it easier to get him in the toy, and I started kissing his neck. First small pecks, and then full mouth sucks. I had one hand on his balls and could feel when his dick began to grow harder and thicker. We got out the lube (you'll need it for this toy), and applied some to his penis. Then I gently stroked the Pulse up and down his shaft. We explored the various oscillation patterns from frenulum to base, and I noticed his dick was digging the vibes. So much so that after a little while of up and down movement, I let it go, hands-free. And as I sucked on his nipples and kissed him all over, his dick got the type of hard it gets before he comes.
So we did the unthinkable…we turned down the vibration. We wanted to prolong the experience and live on the edge for a while. His dick was still hard, but his body grew less stiff. He got into the groove of the lower vibration, and without further stroking, he jacked up the power. It wasn't long before I watched with delight as my guy, using his guybrator™, erupted like a geyser. It was a semen filled explosion of epic proportions.
There is both a plus and minus button on the toy, and, they are pretty intuitive. This thing works well as a vibrator, and it can also be used as a stroker. First time you charge it, it takes about three hours to get fully juiced. It's pretty loud on the highest setting, so remember that if you're masturbating in a house full of people you'd prefer didn't know you were masturbating.
That being said, you should see it for yourself. It's truly a magical manly experience.
***


Give him more explosive orgasms with these luxury sex toys from TickleKitty.com: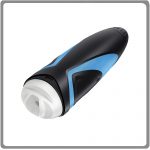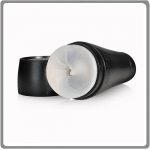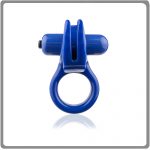 My Husband Loved This Next-Generation Vibrating Penis Stroker