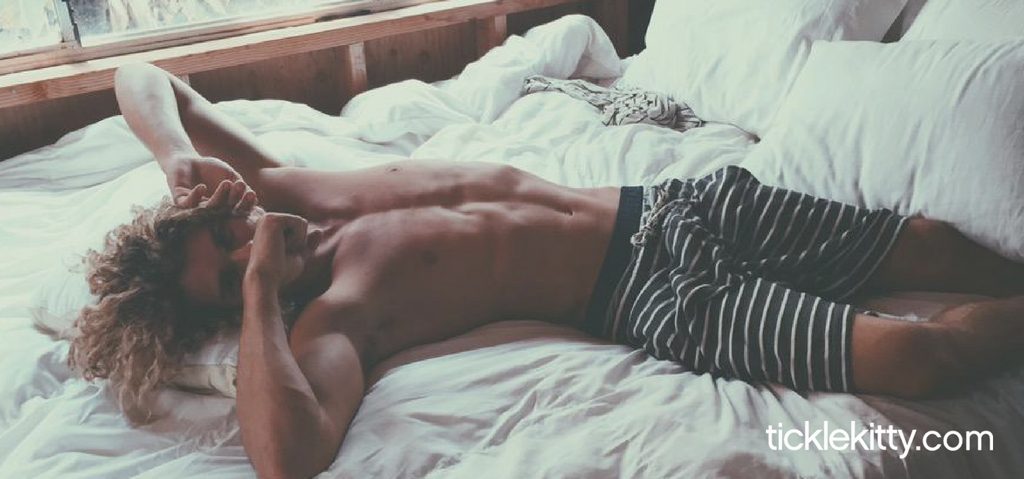 Though most guys have self-pleasured since the awkward years of teenhood, not nearly as many know what male sex toys can bring to the table. From inciting new ways to explore your body to heightening sensations unlike any experienced before, these titillating tools are something every guy can appreciate (and should have) at their bedside.
When the going gets tough, we know the tough get masturbating, so listen up, guys—here are some of the sexiest solo selections for you:
Good Vibes
When in need of a hearty buzz, it's Pocket Pulse to the rescue. With its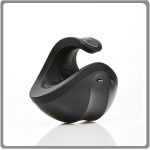 unique, palm-sized, wrap-around design and two oscillating motors, this little vibe was made for stimulating your frenulum pleasure spot—the sensitive area where your shaft meets your penis head. Though don't let this stop you from using the vibration anywhere that feels good. And best of all—this toy can be used for anyone at any time. Whether you're already hard or just barely warming up, this little guy can help you reach the cusp of climax, regardless of how far from the finish line you are.
Stayin' Alive
Plugged and ready, the Weighted Snug Plug will have you on the edge of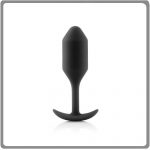 your seat with arousal. Amplify your senses by combining this plug with any of the other masturbation toys to stimulate more than one erogenous zone at a time. With this butt plug's two built-in weights for creating a thrilling tug, extra touches of excitement are added to your already tantalizing adventures. Whether donning this in the bedroom or wearing it out while painting the town red, you'll be sure to see (and feel) the sexy sparks fly.
Pump It Up
Longer and stronger—what's seriously not to love? With this Deluxe Penis Enlargement kit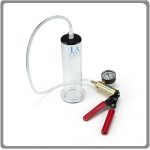 , masturbation will never be the same again. Using the pump to increase blood flow throughout, you'll have everything you need to see visible boosts in length as well as girth. And since more blood means increased sensitivity, every stroke of the hand means intensified surges of satisfaction.
Corkscrewed
Spiral into bliss with the latest innovation in Japanese luxury pleasure. The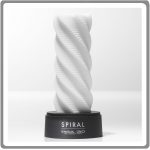 Tenga 3D sleeve can turn your masturbation sesh into a full-fledged work of art with just a flick of its abstract textured design. The silky sleeve features a spiraling, ribbed surface, fit to stimulate every groove of the penis, but can also turn inside out for a more traditionally smoother glide. And with a fully-squeezable design, your control over the tightness will help seal the sexy deal in no time.

New Takes on Tradition
Perhaps a newsflash to some, but wands aren't just for women and Harry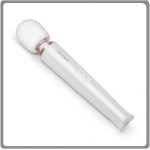 Potter any more. Known as the "Cadillac of Vibrators," the Le Wand Premium Massager can take you places you never before thought possible. With a wide head, exceptionally powerful motor, and seemingly limitless vibration variations, it can even double as a full-body massager. Just don't be surprised when you find out what you've almost been missing out on all along.
Setting The Mood
If looking to spice up a classic hand job, look no further than the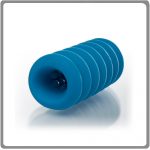 mesmerizing Mood Thrill penis stroker. Made of lifelike UltraSkyn material, this masturbation sleeve will take you on a journey through three different orgasmic textures: large massaging beads toward the front, thick ribs throughout the middle, and tapered nubs that round out a tight finish to the end. Of course it works smashingly for masturbation, but when your lover uses it to jazz up a regular ole hand job, it can offer a whole new world of shared pleasure.
Plunging Perfection
Sink yourself into a new domain of pleasure with the lifelike Perfect Pussy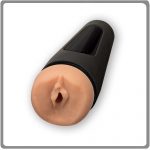 stroker. So seductively similar to the real thing, this squeezable Ultraskyn tunnel will make you think twice about using only your hands again. When gliding against its soft, inner texture while clutching the outer case however tight that takes you to town, this stroker gives you a truly customized experience that'll have you doing double takes if you leave your eyes closed for too long.
A Divine Duo
Snug but stretchy, the Hercules Penis Ring can help uncover new realms of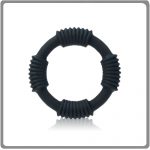 stamina you may have thought were only possible in storybooks. By slipping into this little gem right before a hot and heavy solo sesh, your blood flow will be pleasantly restricted, meaning a longer-lasting boner and intensified sensations. And with the four ribbed sections engineered for additional lasting pleasure, you'll find yourself wondering how you ever got this far in life without one.
Lube To Love
Few things in life comprise a match made more in heaven than the pairing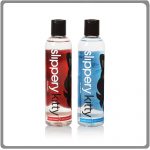 of sex and lube. So if you think masturbation can't possibly feel any better—it's time to think again. Formulated by our very own sexologist Dr. Sadie Allison, her Slippery Kitty Lube is the cherry on top to any self-pleasuring experience. The long-lasting, water-based lubricant is paraben- and glycerin-free, plus safe to use with any sex toy material. So what's the holdup? Get your hands on this 15-year industry favorite and add some glide to your ride.
So just when you think you've mastered it all, remember there's always more to learn when it comes to the great wide world of sex. Although there are arguably more stigmas to overcome within the male sex toy arena, this list should go to show the pleasure perks should outweigh any pop-cultural cons. So next time you want to spice up your token "me time," consider exploring one of these sensual tools of the trade. You won't regret it.
***


Enhance your masturbation experience with sex toys from TickleKitty.com: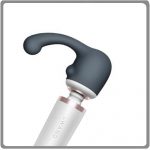 Wand G-spot Attachment – Silky Silicone
Slip this sleek, curved luxury attachment over your Magic Wand's head and let the pleasure begin. Enjoy the weighted G-spot tip along with the clitoral bulge at the base for intense, targeted pleasures … BUY NOW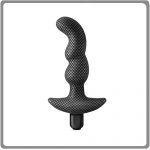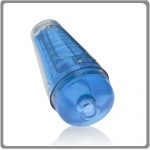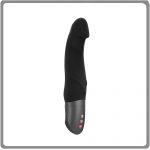 Experience the best of both worlds with this luxury, realistic-shaped vibrator. You're the boss of your own pleasure, so take control by using this orgasmic, powerful, joytoy … BUY NOW
The 9 Best Solo Sex Toys for Men