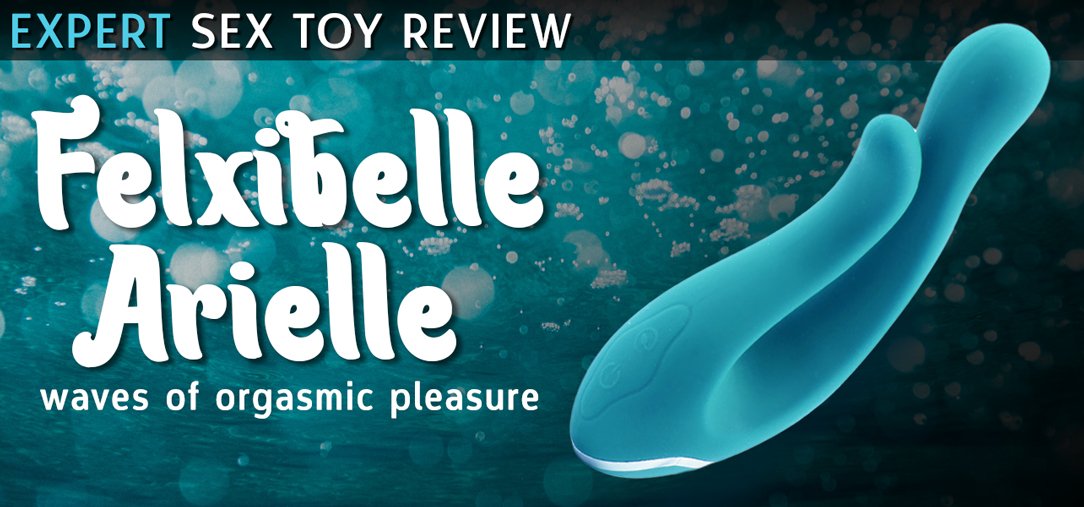 When it comes to sexual pleasure, I opt for frequency and variety. I'm not a one-size-fits-all kind of gal when it comes to my girls, toys or guys. Sometimes, I crave something deep, rough and steady, while other times, I go for a gentle, yet satisfying tease. The Flexiblelle Arielle, made by Blush Novelties, falls into the latter category.
Like many women, I need the dynamic duo of clitoral and penetrative stimulation to get off. Either one will arouse me, sure. But it generally requires a tag team effort of the two to take me over the top.
From its bodacious curves to its borderline Tiffany blue color, the Arielle is decidedly feminine. Its packaging is minimalistic, packed in a mostly clear box.
Let's get to the good stuff.
One of my partners is intrigued by my obscene collection of sex toys. He's also into mutual masturbation. On a recent visit, he asked to see me demonstrate one of my new toys. I picked the Arielle.
As I settled into bed with the rabbit-style vibe, my partner sidled up beside me, slowly stroking his cock. After lubing up and massaging my labial folds and vulva, I slid the curved flexible shaft inside me. At 6.5", the length is on par with most of my partners, so Flexibelle Arielle fit me well. With the right angling, the head of the vibe hit my g-spot spot-on while its flexible stimulator (imagine a sleeker extension of a rabbit vibe's fluttering ears), rubbed my clit. It took a few adjustments to get the correct pressure and coverage, but when everything lined up just right, it felt spectacular.
My vagina grabbed the shaft as I gently thrust the end of the vibe with my pointer finger and switched between its 10 vibrational settings with my thumb. (Hooray for single-handed operation!) Arielle has two motors – one for each arm of the vibe – that operate in alternating motor patterns. A blue light indicates which arm is in use (sounds more annoying than it actually is).
One of my few complaints is that it's powered by two AAA batteries (not included). As someone who gets annoyed by corded toys in this on-the-go age of pleasure, it's a minor inconvenience. But if you've ever had batteries die mid-orgasm, you understand my gripe. It's far easier to have sex toys charged and ready-to-go, than wondering when they're going to die.
On the plus side, the vibe is made with smooth, body safe silicone that's phthalate and latex free. For those keeping sex toy safety score at home, it meets the international safety standards set forth by CE and RoHS directives (certifies that a product has met European consumer safety, health or environmental requirements).
If you're looking for a dual stimulation vibrator that isn't super-powered, Flexibelle Arielle is a winner. It reliably coaxes orgasm after orgasm with its two-prong approach to pleasure. It's not especially well-suited for partner sex, but for solo sex, it multi-tasks on clit stim and penetration effectively. I imagine it would work well for anal play, as well. Plus, it's one of the best dual motor vibrators on the market at this price point.
As someone who enjoys, umm, getting acquainted with herself in front of a partner, Flexibelle Arielle is a much easier alternative to my usual vibe and dildo combo. Besides, with one hand free I was able to wrap it around my partner's shaft as he came all over me. That is so incredibly hot.
***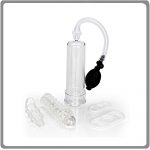 His Enlargement Kit
For any occasion, give your boo the gift of you—bigger and better than ever! His Enlargement Kit comes with enhancement three ways: two slip-on supports, a pump and two stretchy c-rings… BUY NOW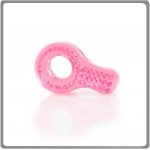 The Clitoral Power Button Ring
Simple, super stretchy and sensational. The tight fit will keep him harder for longer, and the soft-jel ticklers will bring her mind-blowing stimulation like never before… BUY NOW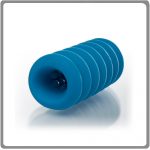 Mood Thrill
Tickle Kitty's popular stroker sleeve— open-ended for easy clean up, and triple textured for varied experiences with with soft massage beads, thick ribbing and stimulating pleasure nubs… BUY NOW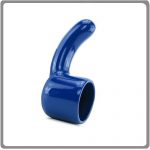 G-Spot Magic Wand Attachment
We know you love your Magic Wand. Now you can feel that legendary power inside and out, with an attachment that will bring those sensational vibes to your most orgasmic pleasure center… BUY NOW

This Curvy, Dual-stimulation Vibe Delivered Intense Orgasms