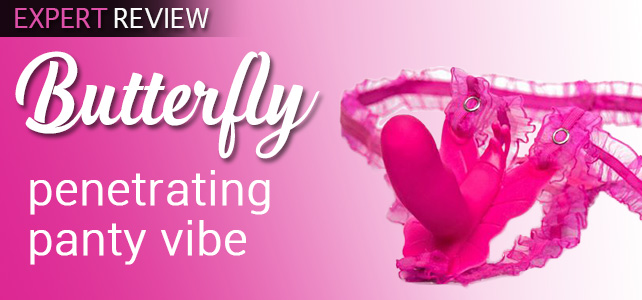 There's only one thing better than having an orgasm…and that's having an orgasm anytime and anywhere.
For those who follow the adventures of my sex toy reviews, you'll recall that I had worn the clitoral remote panty on an erotic dinner date, and the results had left me decidedly breathless. Well, I wanted a repeat performance. This time my wish came true in the form of a pink, probing, pulsing pleasure penetrator called the Butterfly Remote Venus Penis.
The Butterfly Remote Venus Penis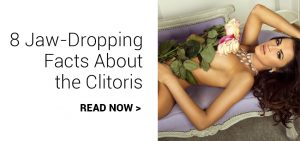 may sound like a mouthful, but it's more like a panty-full of pleasure. Once the toy was securely strapped underneath my panties (it's got lacy thigh straps to help keep it in place), the pure silicone butterfly fit nicely around my lady parts, and the big pink bulge did a fine job of filling me up.
This adventure happened at the ballpark (no, really, at a National League baseball ball game). At the bottom of the third inning, with the bases loaded and the crowd on their feet, I decided it was time to hand my husband the remote control. He looked quizzically for a second, but he's my guy and he knew exactly what I was up to. As the next batter came up to the plate, my husband turned on the remote. My body let out a jolt. I could feel the tip of the probing vibe having a party inside my pussy.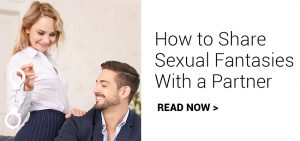 The last batter had struck out, but I was feeling lucky. I sat back down and grabbed my husband's hand and tried, as coyly as possible, to place it on my vibrating groin. I could tell he was as surprised as I was about the toy's power. He went through a few of the 12 settings to gauge my reaction and settled on a quick pulsation to keep me on my toes. It took everything in my power not to grind on the seat and by the Seventh inning stretch, I was ready for a nap.
There are so many things to love about this toy. It's portable, made of high quality silicone and comes with different stimulators for comfort. I also love that you don't need the remote to make this toy go, and that the lacy thigh straps add an element of sexy to the whole experience.
If you like penetration with your clitoral stimulation and you're looking for a toy you can take to town, or out on the town, I suggest you fly away with this one.
***

Heighten your orgasms and explore these new arrivals from TickleKitty.com: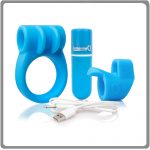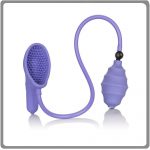 Intimate Embrace – Vibrating Vulva Pump
This vibrating suction pump spreads the pleasure to that excitable area all around your clitoris, as well as onto your clitoris. Use the palm-sized handpump to create just the right amount of suction you love … BUY NOW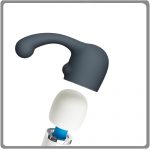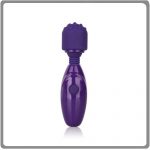 Come enjoy the buzzy touch of this super-easy vibrating plaything. No bells. No whistles. One button. Three speeds. No instruction manual. Just orgasm after sensational orgasm … BUY NOW
This Butterfly Vibe Led to the Most Orgasmic Baseball Game Ever