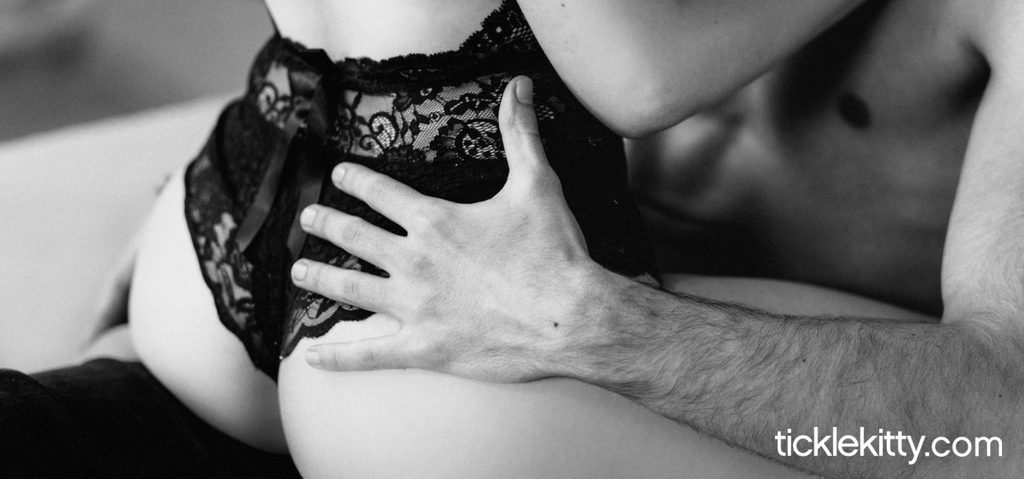 Few things can ruin the moment during sex or foreplay like an immobilizing leg cramp. If you've ever experienced it, you know the feeling—and the series of events that immediately follow like clockwork almost every time. A cramp will come out of nowhere, shoot through your leg, cause the body to freeze in place, and leave no option but for you to declare a timeout.
If you experience a mild cramp attack, sometimes all it takes is a quick break to stretch your legs out, then get back to business. It's OK to pause and handle cramps so you can relax the muscles and be comfortable to get back into the groove. It's best to walk around so blood can flow evenly again throughout your cramped muscles. A little hand massaging on the muscles will help, too.
To prevent leg cramps, staying hydrated and stretch regularly will keep your muscles primed. Then consider these few cowgirl adjustments to keep you feeling sexy and flexible, and without leg cramps:
Pillows make great props. Place a pillow under each of your knees for some elevation while on top. This variation in comfort and height could be the perfect solution to avoid cramps.
Like speed dating, give yourself 3 minutes in cowgirl, then switch it up. Move your body north so your pussy's right above his face and let him go to town with oral loving for the next 3 minutes. Then, then switch back! You can enjoy cowgirl again, or even spin around for some sexy 69. Choose your pleasures and enjoy the variety too.
Take cowgirl to a chair. Give your lover a kiss then turn around for standing reverse cowgirl. This position allows you to be on your feet with legs only partially bent. There will be less of a chance of pesky leg cramps from folded-at-the-knee legs.
Adjust to reverse cowgirl with your feet on the bed beside his legs, and lean back onto his chest. Arch your back and have him hold your hips to guide and help as well. This way, you're not sitting on your bent, crunched legs, which can cause cramping from lack of blood flow.
If you do find yourself in the leg cramp situation, it doesn't have to be a deal-breaker. In fact, embracing the opportunity to stop, slow down and take a break will likely lead to a more intense orgasm when you get back up and continue the fun.
For more information on pleasure and positions, get a free excerpt of my bestseller, "Ride 'Em Cowgirl! Sex Positions for Better Bucking"—an extensive, illustrated anthology of 100 positions that will keep you moving all night.
***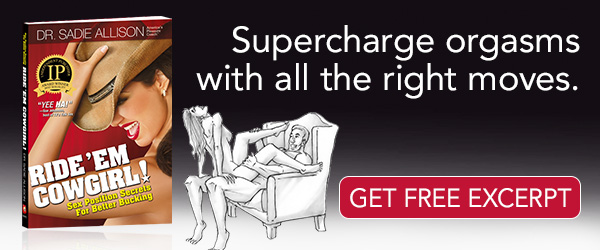 Sex should be all about comfort and pleasure. Orgasm is just a buzz away with sex toys from TickleKitty.com: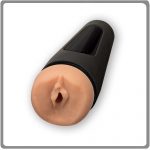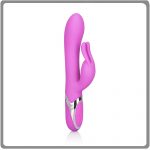 Not your average rabbit vibe. A tip that twirls, a shaft with rotating beads, and long clit ticklers for the perfect triple-stimulation experience … BUY NOW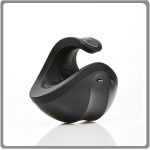 This palm-sized penis hugger delivers the most stimulating, oscillating, rush-to-orgasm vibrations you could ever want. Just wrap it around your penis and enjoy … BUY NOW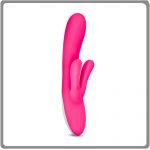 Double the stimulation for double the pleasure. This soft, flexible, petite rabbit vibe not only stimulates internally, but has two clit ticklers for unbelievable orgasms … BUY NOW
How to Avoid Leg Cramps in Cowgirl Position