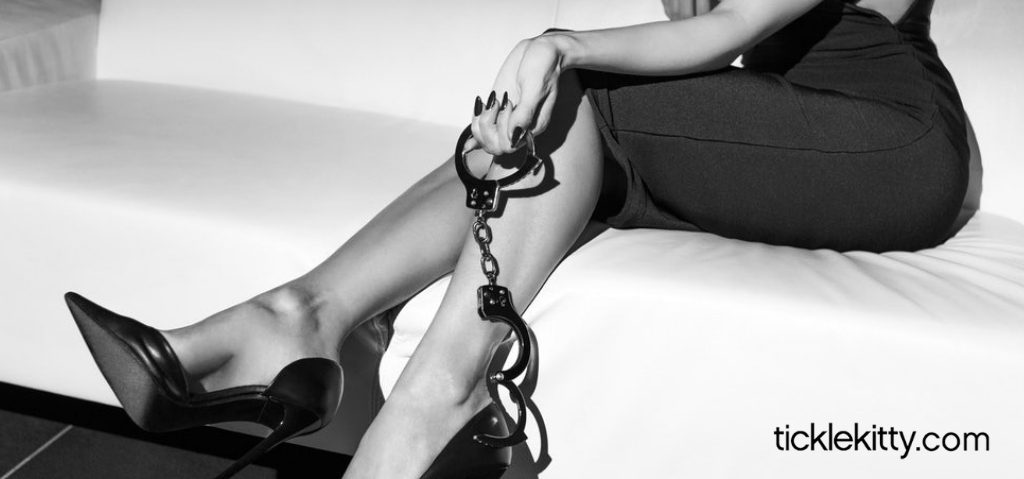 The trio of bondage & discipline, dominance & submission, and sadism & masochism may have a history of deviant depiction, but its rise to mainstream popularity in recent years has bred a lot of newfound curiosity. And though it stands on the basic pillars of communication and consent, BDSM can still seem pretty intimidating to anyone who's new to the scene. However, it's something many couples can benefit from.
Never fear, Tickle Kitty is here! Ready to help guide your grand entrance into the realm of kink and how to make it work wonders for you and your partner.
How To Bring It Up
It might seem fairly obvious, but ensuring you're on the same page with your partner about what is and isn't on the table is an important first step to approaching the kinky waters. Like many things in the world of sex, communication is everything—so of course the same goes for something as intimate as BDSM.
Commonly referred to as hard and soft limits, categorizing all the things you totally would try, might do, and definitely refuse is one of the first things you should do. You and your partner can make your own lists of each, then reconvene and see where mutual interest and compromise can be reached. Making a point to raise the subject outside of the bedroom and in a moment when you have ample time to talk about it are two other important factors to keep in mind when breaching sensitive subjects like these.
Beginner's Tips & Tricks
First off, educate yourselves. One of the best parts about the Internet is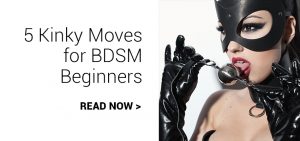 the arsenal of knowledge available at your fingertips. When it comes to something as diverse and well-discussed as BDSM, the online insight is invaluable. Whether together or separately, you and your partner can easily listen to podcasts and read up on countless articles written by all sorts of extremely well-informed sex educators and practitioners. That way, you can also learn some proper techniques beforehand to help prevent accidental injury down the line.
Start out slow. Once you think it's time to dive in, don't feel the need to go zero to dungeon master on day one. For as personal as BDSM can (and should) be, establishing your system of communication is essential from the get-go. By this point you should have decided on a safe word and action, which tells your partner to stop what they're doing immediately if things get too extreme; so prioritize getting comfortable with each other and your actions before ramping up the intensity.
Accessible tricks & toys. Instead of going straight for the electro rods and chastity cages, beginning with more "user friendly" toys is another great way to initially ease into things. Naturally it takes time to find your way, so first experimenting with items like a loosely tied scarf and incrementally sized toys can help avert you from feeling in over your head or intimated. And if sex toys are relatively new territory for you in the first place, even just restraining your lover's hands while giving them oral, or receiving a sensual massage while blindfolded are great ways to begin your experimentation.
Value aftercare. Regardless of your experience level, aftercare is always a critical note on which to end, too. Dedicating the time to check in with each other after your hot and heavy sesh plays out helps ensure everyone feels good about what just happened and is tended to both physically and emotionally. BDSM can elicit some pretty intense responses, so "coming down" from the experience can be a serious bond strengthener itself.
And above all, never engage BDSM with anyone that you don't fully trust. Period.
Tools Of The Trade
So once you've got your heads wrapped around the approach, a simple selection of toys can be a helpful stairstep into the world of kink.
Blindfolds. Sensation play is a mainstay itself, so a simple blindfold is a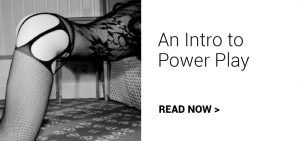 non-intimidating way to start getting your sexy sea legs. By covering up the sense of sight, all other senses will be heightened, so brushing a soft feather, silky scarf or plastic Wartenberg pinwheel across your partner's anticipation-filled body is enough to shift their arousal into a whole new gear.
Impact Toys. Another stereotyped but true common facet of BDSM, spanking can help increase blood flow to certain parts of the body and enhance sensitivity as a result. Although the pros can make it look pretty intense, the fact you can control the level of impact makes it a great beginner technique. Start small with a paddle or crop to get a feel for how your partner likes it, and switch off between sultry spanks and gentle rubs of the same (now much more tender) erogenous zones.
Nipple Clamps. If you aren't super used to masochism in the first place, a set of nipple clamps can help you learn how to find loads of pleasure in a touch of pain. Regardless of gender, they can also help stimulate multiple erogenous zones at a time with a unique, often adjustable amount of pressure. All while looking super sexy, too!
Restraints. Putting the "bond" in bondage, user-friendly handcuffs can add another level of sexiness when one person takes full control. But instead of the traditional metal lock and key, opting for velcro varieties that can be easily removed, or even bondage tape that only sticks to itself instead of the skin, can take a little pressure off of the first-time performance and allow you to explore with peace of mind.
If there's one thing we know, it's that Rihanna isn't the only fan of chains and whips. As long you act upon them responsibly, kinks and fetishes are perfectly healthy and normal to have. They can expand our sexual horizons and help couples feel closer than ever before, so at the end of the day, never be too afraid of wading into the kinky waters.
Besides, you won't know whether you like it until to try it.
***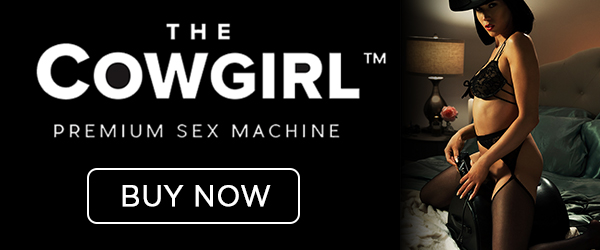 Enter the realm of kinky fun with toys from TickleKitty.com: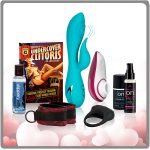 Give the gift of pleasure with 6 luxury sex toys, including the 60-second orgasm Womanizer. Two free bonus gifts. Free Shipping. Save 34% … BUY NOW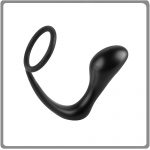 Booty-gasm Cockring Plug Combo
Cockrings work wonders. Butt plugs enhance orgasms. Why not try both at the same time with this innovative cockring-plug. Everything you need in one … BUY NOW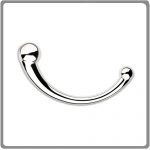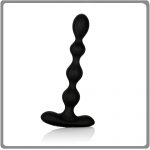 Eclipse Slender Vibrating Beads
All the fun of backdoor play made easy with the ultra-flexible, silicone, beaded buttvibe. Complete with 12 powerful buzzes to thrill you and multi-directional gyrations to astound you … BUY NOW
BDSM 101: Pro Tips for the Curious