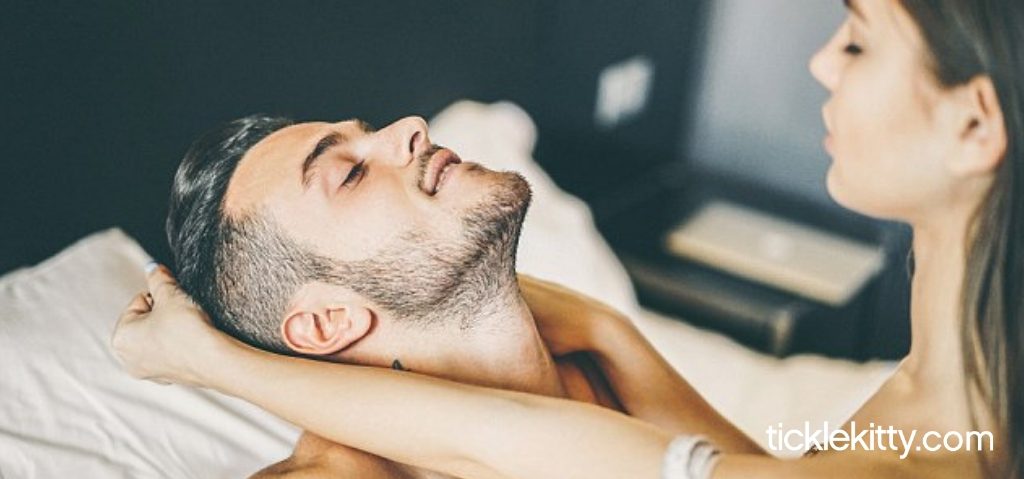 In the world of male self-pleasure, the hand never fails to be that friend named "Old Reliable". Sure, you go way back, and it's what inevitably ushered you into the great wide world of sensual satisfaction, but the fact of the matter is there's a new tool in town…and it delivers on so much more than just masturbation alone.
Introducing strokers—the toy whose versatility in the bedroom is like literally none other. And while they may as well be in the running for title of next-gen "man's best friend" (sorry pups), the truth is their pleasure perks extend to all sorts of sexy play—namely, with your partner.
Different Strokes For Different Folks
Sleeves and strokers, and pocket pussies, oh my! Regardless of what you call them, the first thing that usually comes to mind is their use for a good ole fashioned solo fondle. But since we know the benefits of sex toys are as undeniable as the catchiness of Mambo Number 5, it comes as no surprise they can be just as handy for spicing up you and your boo's sex life together.
First and foremost, strokers bring on unique sensations a hand (or vagina) simply can't. It all boils down to texture; and when you have the choice of materials such as life-like UltraSkyn, silky smooth silicone, and delicious ribs, grooves and massage beads artfully nestled throughout, you can imagine that's where the fun only begins.
Titillating Techniques
When looking to really tickle his pickle, we're happy to report there are countless ways to do so—no matter what degree of sex toy aficionado you happen to fancy yourself.
A jazzed-up handjob is always a solid place to start, since all of these aforementioned textures can help bring foreplay to the next level. It's no question a good handy can still be a sometimes-tricky feat. Incorporating a nice lubed-up sleeve filled with stimulating pleasure nubs, crannies and suction into your manual massage can ensure seamlessly smooth glides that'll arouse him like nothing else he's ever experienced. Consider using some CBD water-based lube to help relax him, which can offer more powerful climaxes.
Once you have that down, adding bolstered blowjobs into the mix can be another great way to make some sparks fly in the moment, too. It can be fun to switch between giving him head and hand love, blending the erotic wet warmth of oral with the adjustable squeezability (and sometimes vibration) of manual stimulation, all the while adding a stroker into the mix.
As you get the hang of using a stroker on him, you can also alternate different motions. Stroking up and down, twisting side to side, and even playing with the tightness that caresses every inch of his member each provoke a uniquely alluring sensation. And if it has a transparent shell, you also get the hot visual of seeing the throbbing action yourself.
There's also a world of bliss in venturing beyond the penis itself. While using one hand to work the sleeve, take the other and explore all his other erogenous areas nearby, like the perineum and testicles. Each of those spots are full of almost as many nerve endings as the cock alone, so there won't be any regrets going down this road of dual stimulation.
So whether you opt for strokers as a way to practice edging, ease into couples toys or simply spice up your sex life in general, never fear branching out from the confines of typical solo play. As with many of these seductive tools, the possibilities are truly endless; so do both of yourselves a favor and consider adding one of these to your collection for shared experiences you'll never forget.
***

Use a stroker from TickleKitty.com on him, you won't regret it: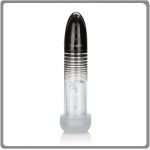 Optimum Automatic Smart Penis Pump
Increase stamina, size, and endurance with the touch of a button. Not only does this pump improve your sex game, but the suction chamber makes an orgasmic penis stroker. Everything in one luxurious toy … BUY NOW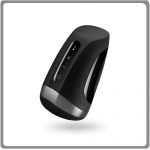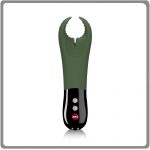 Manta – Men's Vibrating Stroker
Wrap him in the orgasmic vibrations of the Manta – one of the first vibrators for men. This sleek, easy-to-handle stroker not only supplements solo play, but greatly enhances partnered play too … BUY NOW
Why Penis Strokers are the Hottest Trend for Couples' Foreplay