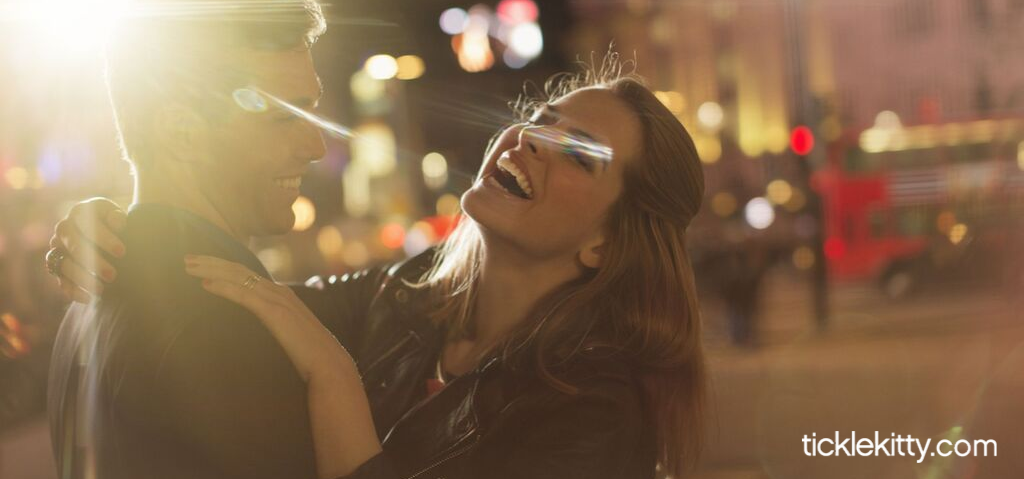 So you really like this girl, huh? Then this is no time to be lazy when planning a date that will not only impress her, but increase the likelihood of things really going your way. Whether this a first date, you're still in the getting-to-know-you stage, or you just want to take your game up a notch, here are seven date ideas so hot they're almost like foreplay.
1. Drive-In Movies
There are fewer drive-ins around than, say, when your parents or grandparents were young, but they're still out there—and for good reason; there's not much movie-watching going on. It's way more fun than your typical megaplex. I mean, what could be better than a movie in the privacy of your car? The movie might not be all that good, but at least you're free to talk without disturbing anyone around you. And there's just something about that intimate setting that always leads to making out, or perhaps even more? 🤞 But before you get to that, it's not a bad idea to flex your creative prowess by hiding snacks in the various nooks and crannies of your car. Just don't hide anything perishable in case you get squirrel-like amnesia.
2. Where Everybody Knows Your Name
I hesitate to put bar hopping on this list, as it's not the most creative date idea. But there's an opportunity for both of you to put a little twist on it: Take one another to your favorite watering holes. Even if we're talking about a neighborhood dive bar, it's always a good move to take her to a place where people know you (which, of course, doesn't have to be a bar). It'll put her at ease, and the atmosphere will tell her a little something about you, hopefully making her even more curious. Then, let her take you to her favorite spot. By now, you may have a little social lubricant in you, and have plenty to talk about.
3. Anything With Animals
I hope this isn't news to you, but chicks dig animals. Don't act like you've never noticed dog-walking is a great way to meet girls. Furthermore, don't act like you've never considered adopting a dog to meet girls. Now that you've already met her, melt her heart by taking her somewhere she'll be up to her ears with those adorable little panty droppers. A zoo is OK, but make sure there are hands-on experiences available. Otherwise, a shelter could be a fun little date that'll show her your sensitive side, especially if you're good with animals.
Protip: If you're an experienced rider, she would love to go horseback riding. If there's anything girls have adored their entire lives besides mermaids and unicorns, it's horses.
4. In-Town Tourism
Every city has at least one place it's known for—a place tourists visit while locals roll their eyes. But maybe there's one in town that neither of you has ever been to in all your years there. While it may not sound all that exciting, this works on many levels. First, it puts you on even ground, in that it's new to both of you. Second, it'll actually be fun. Whether it's a cultural institution, a sporting event, or whatever, there's always something there to fill any lapses in conversation, and may even share some laughs at the expense of other tourists.

5. Brunch
This is an amazing outside-the-box date that'll let her know you're not stuck in the Netflix-and chill rut, and that you're more imaginative than resorting to the typical dinner-and-a-movie fare. It also sends a signal that, being morning and all, you're not expecting to bring her home with you, even if that's secretly your intent. Some great food and late-morning drinks can be a perfect start to a date she'll want to continue into the afternoon and beyond, so keep it going by following up brunch with another tip from our list.
6. Dancing
I'm certainly aware it's not for all of us, but most ladies love to dance. If you can get by without making a fool of yourself (you actually know how to dance, for instance), this is a really great, even sensual, activity that will get the blood pumping and your bodies touching. And a couple drinks aren't going to hurt in terms of lowering inhibitions for you both. Because clubs tend to be loud, make sure your time together also includes a quieter place to talk. Going for a walk is always a good addition to any date.
7. Wine Tasting
Independent wineries seem to have sprung up everywhere, so there's probably one near you. If not, there are plenty of bars and restaurants that host tastings. This is a great afternoon start to a date that could last long into the night. Be sure to start with a tasting where you can sample the winery's wares. It's an opportunity to try one another's selections and find out which ones you like. Then you should each get a full glass of your favorite and venture outside, where you're bound to find some live music, food, and an opportunity to walk the vineyard and talk.
This type of date shows her you're at least slightly cultured, while providing plenty to occupy you both in the event awkward silences sneak up between good conversation. And, typically being an afternoon activity, it naturally leads to, "What should we do next?" Plus, just saying, but a 2009 study in Italy suggested that moderate imbibing of red wine resulted in higher scores related to "sexual desire, lubrication, and overall sexual function" in women. So, there's that.
In conclusion, you might want to consider bringing along a condom or two because these dates are pretty much foreplay. I mean, playing with puppies? A drive-in movie? Fella, you're going to want to prepare yourself. While you're at it, order some lubricant as well to make sure it all goes smoothly when things (inevitably) escalate. Hope you two have a magical time!

Enjoy some new pleasure from Ticklekitty.com: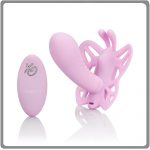 Simply wear it underneath your panties with it's exciting soon-to-vibrate probe inside you, hand the wireless remote to your lover, and head out for your most thrilling orgasm adventure ever! … BUY NOW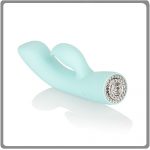 Perfectly curved with a glamorous diamond accent, the flattened tip of this vibe will seek and please your g-spot in a unique way … BUY NOW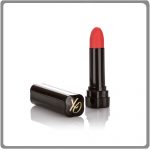 Hide your pleasure in plain side with this fashionable, powerful, discreet lipstick vibrator. Your orgasms are now on-demand … BUY NOW
7 Date Ideas So Hot They're Almost Like Foreplay