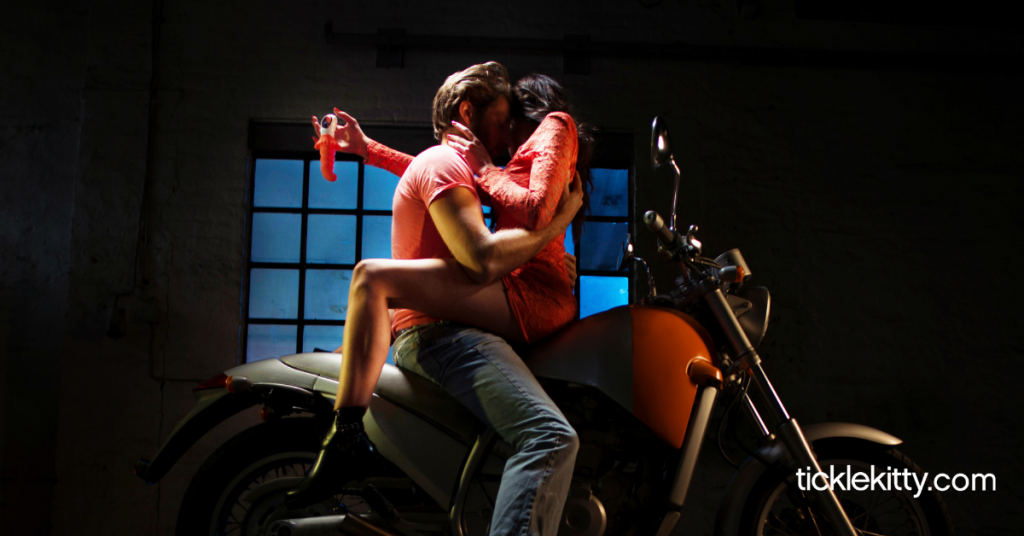 Here's an invaluable piece of advice when it comes to sextracurricular activities: don't mistake your lover's silence or perceived contentment as fulfillment. She may never say anything, from fear of offending you or embarrassing herself, but there's likely a pretty good chance she's in the mood to change things up in the bedroom—especially if you've been dating for a while, and the missionary position is a time-honored classic every Friday night at 9pm. Show some initiative and make the first move toward a zesty, new future.
One thing she would almost certainly love introduced to your sex life is a sex toy. People tend to equate the use of these marvelous gizmos and intimate implements to lonely nights where genuine nookie just can't be had. Well, that's just not the case. They work just as well when flying solo as with a partner. We're here to present you with some life-changing toy options which will prove the aforementioned misconception wrong and enhance the experience whenever you have that couple's retreat (to the bedroom!).
Getting into the wonderful world of couple's sex toys is sometimes best if done at a slow pace. As with sex itself, it's probably not a good idea to thrust right into it. With Lover's Foreplay Dice Game, you and your partner will be able to enjoy the pleasure couple's sex toys have to offer without feeling the shock of having to use more elaborate gadgets in bed. But hey, once you're ready, you'll certainly enjoy the rest of what we have in store for you below.
There's no reason BDSM can't be a little more elegant. Especially now that it's become mainstream after that whole 50 Shades thing you might have overheard your wife and her friends gush about. The best part about this toy, however, isn't the crystal chains, but the fact that each clamp has silicone covers AND they're adjustable. Because when it comes to nipple play, it's all about the perfect balance between pain and pleasure and, you know, not feeling like you're in a Tarantinoesque torture porn movie.
Most of the time, reaching the peak of any sexual encounter is a matter of positioning. But hitting that sweet spot for both parties can be tricky at best (don't even ask us for the worst-case scenario). With the Stretchy Couple's Vibrating Climax Ring, you and your lady love won't have to worry about that anymore. This particular couple's vibrator was specifically designed to satisfy both parties—it'll feel terrific for you, while pleasuring her sometimes elusive and often difficult-to-reach clitoris during penetration.
A person that says vibrators are a "woman's thing" apparently hasn't had their wickets properly dipped in the world of sex toys. Case in point: Manta's revolutionary vibrating stroker. We know we're not alone when we say that jerking you off is one of the most tedious parts of foreplay for her, what with all the physical effort and arm strain that comes along with it. However, Manta's efficient toy makes it easy by providing her with a gadget that helps with the load!
Ah, absence makes the heart grow fonder indeed. However, there's no reason for her private parts to feel as forlorn! Just think about it: you're out on a business trip hundreds of miles away from each other and she can't bear not having you inside her any longer. Well, that's what Clone-A-Willy's for! It creates a near-accurate replica of your soldier to stand ready for her sexy needs anytime, anywhere.
As with the finest cuisine out there, sometimes all you need to spice up the bedroom is adding a little presentation. Flash Star's Erotic Pasties can certainly help in that department. These reusable and highly kinky paste-on stars add a whole new level of style to you and your partner's love sessions. Whether you're roleplaying, or you just want to add a little somethin' different in the bedroom, these pasties will help your girl feel like a star.
Yet another of these sex toy misconceptions is the idea that suctions are exclusively used for enlargement, be it of the penile or clitoral variety. In truth, those pumps and suctions you see in the market are more enjoyably used to increase sensitivity than they are for making your private parts all swole. And if there's one toy that makes sure you and your partner get the best experience out there, it's Pump Up The Love, which safely and effectively stimulates your erogenous zones to make sure you both reach the zenith of pleasure once you touch each other down there.
Let us tell you here and now that there's no shame in admitting there are times when your little bronco isn't up for a bit of a ride. We're human, after all. Sometimes everyone needs a little help wrangling up that unruly member of yours. Enter the Stay Hard Adjustable Loop Ring. It's a win-win for everybody, as the loop ring allows you to last longer for her pleasure and give you a massive finish once you get there. Yee-haw!
If you want to make a profound impact on your sex life, which will have no choice but to resonate into all other areas of your life, the wonderful world of sex toys is an easy way to do so. Have a browse in the couple's section of the Tickle Kitty boutique and discover an abundance of options—from lubes to vibrators to things a little more kinky, and everything in between. Let the bedroom sexcapades begin!
***
Help your lover discover a new pleasure with sex toys from TickleKitty.com: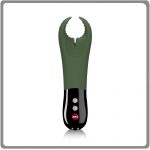 Manta – Men's Vibrating Stroker
Wrap him in the orgasmic vibrations of the Manta – one of the first vibrators for men. This sleek, easy-to-handle stroker not only supplements solo play, but greatly enhances partnered play too … BUY NOW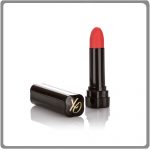 Hide your pleasure in plain side with this fashionable, powerful, discreet lipstick vibrator. Your orgasms are now on-demand … BUY NOW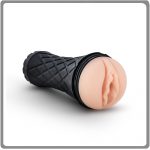 The Torch 'Feels-so-Real' Stroker
Get ready for a better-than-real experience with this lifelike masturbator. Sink yourself into the soft, supple material and enjoy the ribbed inner texture. Pleasure is now in the palm of your hand … BUY NOW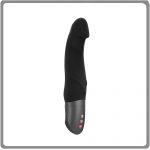 Experience the best of both worlds with this luxury, realistic-shaped vibrator. You're the boss of your own pleasure, so take control by using this orgasmic, powerful, joytoy … BUY NOW
Your Lady Secretly Wants To Use These 8 Sex Toys With You