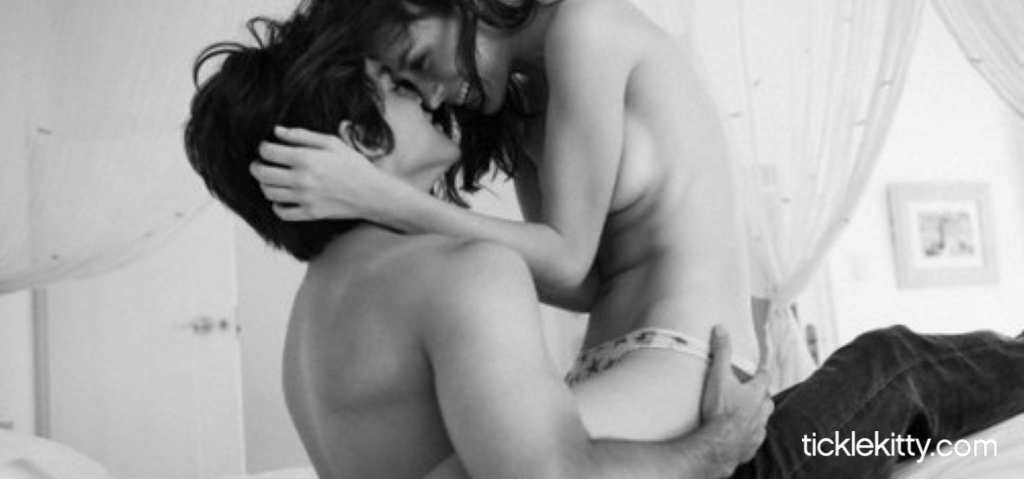 They might look odd at first glance, but penis rings – also known as cock rings, love rings, couples' rings – can be really easy to use, super FUN, and offer you the ability to achieve hands-free orgasms with your partner, during intercourse.
What are penis rings?
Penis rings are sex toys designed to be placed around a penis, usually at the base when semi-erect. They can offer an incredible feeling of pleasurable tightness and pressure and offer other amazing benefits too.
Some styles are available with two rings, so you can place one around his penis and testicles for enhanced sensation throughout his entire erogenous zone. Penis rings come in all shapes, sizes and materials that range from simple, super-stretchy silicone for newcomers to stainless steel for the experienced penis ring aficionado.
This is how they work
Penis rings slow blood flow from the erect penis, making it easier to stay hard for an extended period-of-time. This incredible men's pleasure product can help with endurance and prevent premature ejaculation, while enhancing his every sensation. And with a now slightly thicker, larger penis! Plus, the built-up pressure from the snug ring at the base of his shaft can set off even more explosive orgasms. What guy wouldn't want that?
The skinny on vibrating penis rings
These brilliant little sex toys turn a regular penis into a real-life vibrator. Not only do they feel great on his penis and testicles, but they offer the powerful vibrations needed to stimulate her clitoris that can lead to orgasm during lovemaking. Special features can boast multiple and rhythmic vibration settings, special clitoral ticklers, enhanced comfort shapes, waterproof designs and charging capabilities—to name a few.
Top voted bedroom accessory for lovemaking
When working with couple's, I often suggest they have a vibrating ring in their pleasure chest. They're a true game-changer for women's pleasure, since about 80% require direct clitoral stimulation to achieve orgasm. For newcomers, a great place to start is with a disposable model like the Screaming O—it's cost effective, comfortably stretchy, easy to use and has a powerful micro-bullet that's sure to get you off.
Enjoying a vibrating penis ring
When selecting a vibrating penis ring, it's important to choose a model that has the right vibration, features and best clitoral stimulator for you. For example, The Wave is a vibrating penis ring with a larger clitoral pad that effectively stimulates the clitoris' 8,000 nerve endings.
Apply some of my newly formulated, water-based GoLove CBD Intimate Lubricant to yourself, and the vibrating penis ring, and make sure its snug and in-place on his penis. Then position the clitoral vibrator so its comfortably aligned against your clitoris. Ask him to try and keep the vibrator in constant contact with your clitoris as he gyrates during lovemaking. Or, if you want to be in control and navigate the vibrator positioning, gyration style and pressure, hop on into Cowgirl position!
More pleasure for him: Spin the ring upside down, so the vibrations are felt under his shaft and on his testicles and perineum. Many men enjoy the ultra-pleasurable vibration sensations and some even wear vibrating penis rings during solo-loving!
Keep these important tips in mind as you explore
Keep His Bits Trimmed
To avoid getting his pubic hair torn and tangled up, be sure to encourage he keep things tidy downstairs. An added benefit will be the enhanced sensations, because the nerve endings on his skin will light up from the all the heightened stimulation.
Don't Overdo It
Try to limit your penis ring usage to 20 minutes per session. You might want to consider less time if it's his first time until you get the hang of it. And be sure to remove it immediately if there is any discoloration or discomfort.
They're Not For Everyone
Avoid cock rings if he is on blood-thinning medications, is prone to blood clots, is diabetic or suffer from any vascular diseases.
Unlimited Pleasure
There are so many options to choose from when it comes to penis and vibrating penis rings. It's all about having fun exploring with your partner to find the style(s) that work best for you. Where to start? Grab your partner and peruse though the most comprehensive line of penis rings and beyond at Tickle Kitty and see what tickles your fancy.
The Best Way to Climax During Intercourse