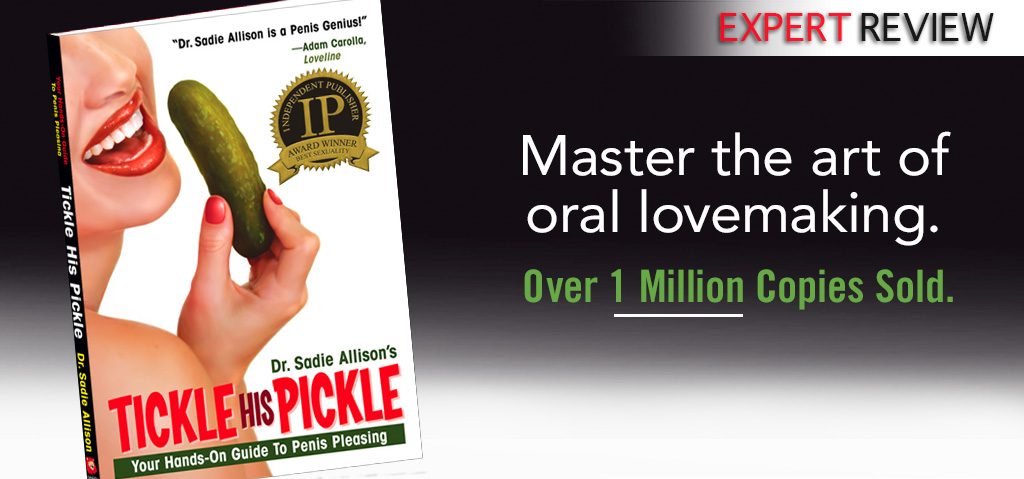 If you're old school like me, and you enjoy the physical feeling of holding an actual book (or a penis) in your hands, then you're about to score a 2-for-1 special! I was so excited to crack this pocket-sized book open and flip through the eye candy that decorated each page. Upon first glance, the pocket sized Tickle His Pickle appeared as an instructional guide with a bit of a graphic novel vibe. By page 6, I was hooked, and we had only just begun to hit the tip of the surface.
In the beginning, Dr. Sadie sheds a comforting light on some common intimacy inhibitors, such as overcoming hesitations about your partner's scent or taste. These topics are portrayed as a cue to uplevel your love life by experimenting with new positions or pleasure products—just do it! One point that resonated with me the most is so simple, so accurate, and yet so overlooked at times—"Good communication starts at the lips." Bless you, Dr. Sadie! Solid communication is THE foundation of a more intimate and exciting experience with any partner. We all deserve to feel good—and heard! I appreciate the fact that she addresses this before getting the sausage party started (in the book and otherwise).

As we all know, communication can be complicated—even if you are completely comfortable in a relationship. Not sure how to start communicating on a deeper level with your significant other? She suggests using the book itself as a suggestive stepping stone by leaving it somewhere your partner can see it. Depending on the reaction you receive—whether excited, or none at all, you will have a better idea of how to gauge the rest of the conversation.
Physical anatomy is also covered, starting with the sexual response cycle and the most 'potent parts' to incorporate during a romantic romp. Spoiler alert: they aren't sexual organs. They are our eyes and ears! At this time, "Aural Aphrodisiacs" are explained, with Dr. Sadie stating 'honesty is your best aphrodisiac'. This is such an understated approach to trying sexy talk without feeling cheesy or self-conscious. Focus on how your body is reacting to stimulation by calling it as you feel it, in a way that feels true to you.

One section of the book illustrates the contrasts in our sexual desires, and tips on accepting them. If your partner is turned on by anal play and you aren't there yet, indulge them by watching an adult video that features anal sex. We participate in different types of negotiation on a regular day-to-day basis with all sorts of people including clients, children, and customers. Our sexual partners are no different.
The book pushes way past how to please the cock and balls, chock full of insightful details on everything from shaving to lubrication, and how to shop for it. (You don't have to look very far—Dr. Sadie has her own line of female formulated lubricants, Slippery Kitty! Seriously, her intellectual limits know no bounds.)
My favorite part of the book was the prostate play section, a topic that can be tricky to navigate. Dr. Sadie recommends using medical role play as a vehicle to prostate exploration. The only reason I finally put this book down (vs. immediately reading it a second time) is because I was SO ready to put my new tips to work that I hauled ass to the lingerie store to purchase a hot nurse costume!
As a sex educator, I'd like to think I can be a pretty well-seasoned meat handler, but Dr. Sadie is on another level. Not only does the book provide accessible tips for all levels of penis lovers, but it is accompanied by the Tickle His Pickle Pleasure Kit, too! Tickle His Pickle is a prime example of Dr. Sadie Allison's fine-tuned expertise, and as Adam Corolla likes to say, she truly is a penis genius.
Overall: Gripping
Grade: A!
***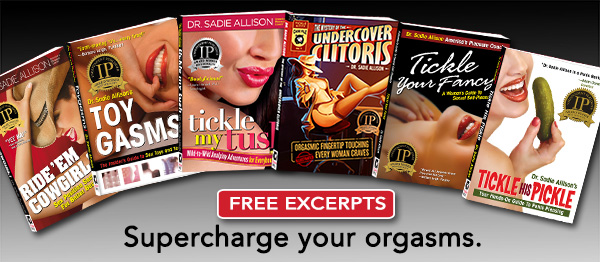 Try out your newly learned sexy tips 'n tricks with the help of pleasure products from TickleKitty.com: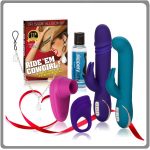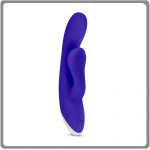 With a gracefully curved shaft that flexes in harmony with you, and a soft clit tickler for enticing sensations, this is your go-to rabbit … BUY NOW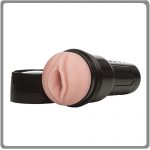 Even without a honey in the flesh, you can enjoy tight and tender pleasure from the leading company in male masturbators. Your new lover on the go! … BUY NOW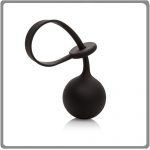 This gently weighted ring tugs your package for maximum hardness followed by record-breaking orgasms. The self-cinching design means pleasure for everyone—no matter your size … BUY NOW
Be a Penis Genius: 'Tickle His Pickle' Book Review