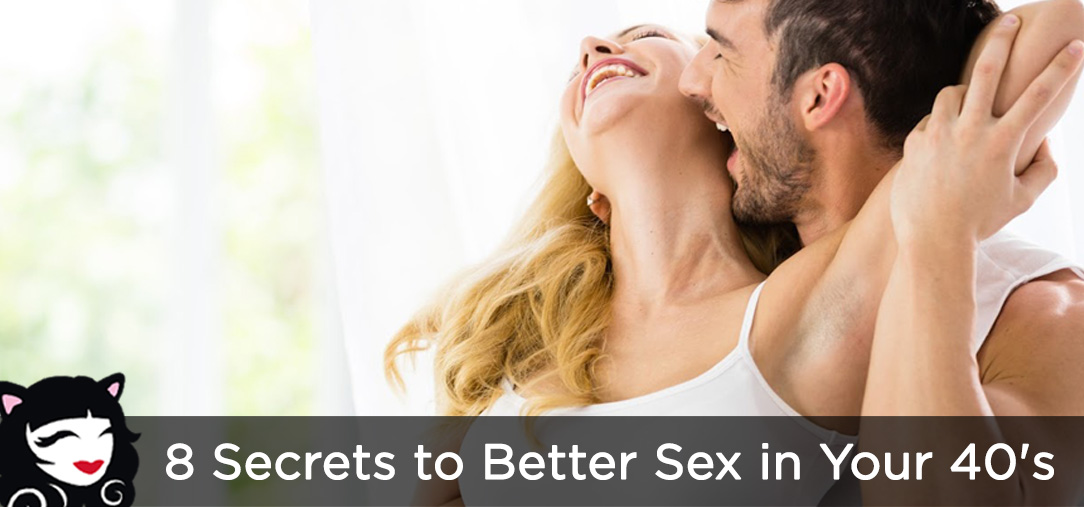 I've always been a sexual being. In my 20s, I had an all-you-can-eat meal deal when it came to sex, but it wasn't until my 30s and 40s that I realized my voracious sexual appetite plus experience meant empowerment.
I never bought into the whole marriage/family/career trifecta of happiness, although I've achieved great joy and success from my work. Many years ago, an editor at a major bridal magazine echoed this sentiment after I filed a story on married women having multiple orgasms when late-90s sex icon, Kim Cattrall, then in her 40s, published her book, Satisfaction: The Art of Female Orgasm.
"You're not marriage-minded enough to write for our magazine," she opined.
"I'll take that as a compliment," I retorted.
The idea of women experiencing pleasure, much less in abundance, seemed like a far-off concept to a woman in the business of peddling happy endings. Go figure.
It took until midlife for me to realize that most men don't want the brand of womanhood I bring to the table. I'm a strong, fiercely independent woman. They say they want the likes of me, but when it comes down to it, they usually can't handle me. I'm too loud. Too liberal. Too impetuous. Too unapologetic. I'm in no way demure, nor do I fit into a tidy little package. And although I do love being tied up, it'll never be in a coveted Tiffany blue box topped with a white ribbon bow. Female partners, I've found, have been more accommodating.
That said, in recent years, when I've connected with partners with similar intense libidos, I find myself having the best sex of my life. Here are 8 reasons why:
1. Stay active
I always feel my sexual finest after breaking a sweat. Whether it's going for a run or doing reformer Pilates ("Strong core means strong pelvic floor," says my instructor), post-workout endorphins seem to boost my mood and libido. Sex uses a lot of muscles I don't use in my daily routine, so working out steps up my strength, flexibility and stamina – all good attributes when playing boxspring bingo.
2. Talk about sex
One of my partners jokes that I talk about sex and BDSM with the same ease as gardening. Why not? I enjoy all of these activities with similar passion. Talking about sex and desire creates an open line of communication and makes the topic less taboo. Sexuality is part of what makes us human and we need to normalize these discussions.
3. Honor your body and sexual self
Growing up, I suffered from major body image issues. My mother's claim to fame was that she never weighed more than 118 lbs. – and that was when she was pregnant with me. It was also drummed into my head that I wasn't supposed to think about sex, much less derive pleasure from it. In my 40s, I celebrate my 36DDD boobs, ample ass and sexual self. My partners do too. It took a long time to learn I'm worthy of sexual pleasure.
4. Be clear with expectations
Before I get intimate with a new partner, I'm upfront about sexual expectations. This means disclosing my non-monogamous lifestyle, talking about safer sex practices, birth control and boundaries. I find that being crystal clear and respectful from the start avoids a lot of confusion when trying to build a sexual relationship. Radical honesty FTW!
5. Ask for what you want
Repeat after me: Acknowledge your right to pleasure and value yourself enough to ask for it. Unless you're willing to open up and share what turns you on (and what doesn't), getting off becomes a random game of duck, duck, goose. Remember, confidence is sexy.
6. Stop caring so much
In my 40s, I've stopped getting so hung up on what other people think. The bottom line is that you're a brave, courageous being worthy of sexual pleasure. You should never be ashamed of what sexual pleasure looks like to you or what makes you feel good. Pleasure is a highly personal experience. Own it.
7. Don't fake it
If you're faking pleasure to protect your partner or fast-track a less-than-stellar hookup—please stop it. We know that women take much longer than men to climax. After penetration, most men climax within four minutes, less if masturbating. The female orgasm requires more work, taking 20 to 30 minutes of clitoral stimulation. That's work you and your partner have to put in. Let's all agree that while orgasms are amazing, it's OK if you don't come. Just please, for the love of female pleasure everywhere, stop pretending that you did. Every woman deserves a happier ending than that.
8. Why stop at one?
Women's bodies are hardwired to be multiorgasmic. Harnessing that superpower can be easier said than done. As I've gotten older, I've been more open to exploring this territory. Specifically, if a partner does something that makes me come (usually steady stimulation), I'll keep going in pursuit of a feel-good sequel. Women don't require the same refractory period that men do, so there's no reason to not have moregasms.
In my fourth decade, the biggest takeaway is that the best sexual relationships start with loving yourself and owning your sexuality. I make sexual exploration a priority and actively pursue to make these experiences happen. Knowing who you and are what you want is a big piece of the pleasure puzzle.
***

Celebrate your sexuality with Charyn's suggestions. And grab something buzzy and fun to get on board that multiple orgasm train!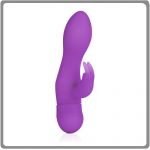 Not too big, and not too small. 10 can't-get-enough settings of pulsation and escalation, and a shaft that bends with you. This bunny will have you jumping for joy… BUY NOW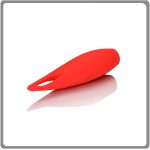 Like your lover's tongue at turbo speed! The Red Hot Spark delivers intense, fluttering action with its flexible tip and deep, rumbly pleasures with its powerful bullet body… BUY NOW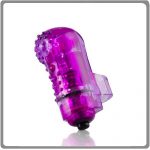 This wireless fingertip vibe is worn comfortably around your finger and features a 3-function powerful bullet and silicone pleasure ticklers… BUY NOW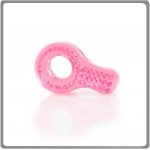 The Clitoral Power Button Ring
Simple, stretchy and sensational. The tight fit will keep him harder for longer, and the soft-jel ticklers will bring her mind-blowing stimulation like never before… BUY NOW

8 Secrets to Better Sex in Your 40's