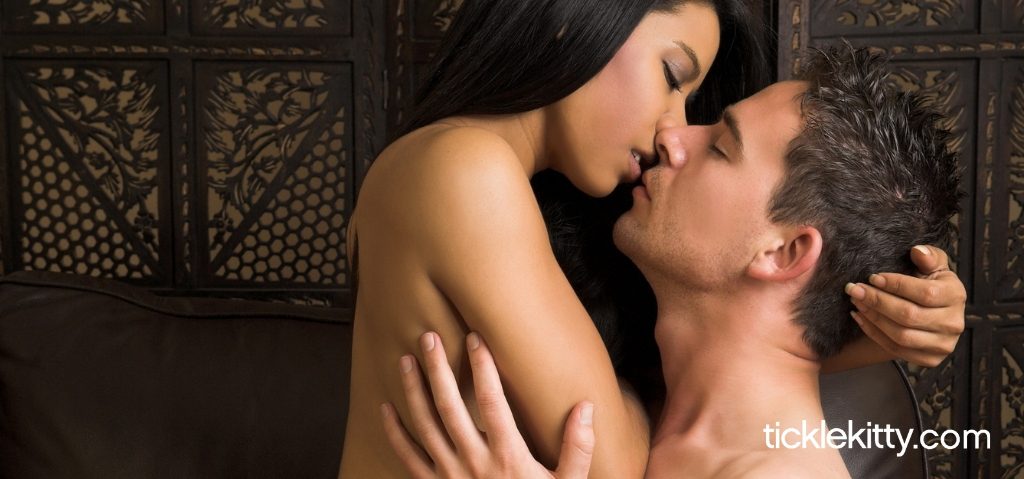 We each have individual needs and expectations, which means just because you think you're going all out in the romance department doesn't mean your partner will feel the same. But where there's a will, there's always a way—along with a trusty lifeline that's been in the game for more than twenty years: The Five Love Languages (from the bestselling book by Gary Chapman). And thanks to his ideology, we can chart a much clearer path to our partners' preferred forms of pleasure in not just day-to-day life, but the bedroom, too!
Quality Time
For those who best receive love through spending quality time, being genuinely present together is priceless. Just like the name suggests, it's about quality, not quantity—so don't think this simply means passively sitting next to each other around the clock. Undivided attention and connecting in anything you're doing it what's most important, so of course this can translate to loads of intimate fun as well.
Tip: Because it's all about sharing an experience, building the mood can skyrocket your romance to whole new heights. By extending the air of sexiness throughout the night with things like fondling, foreplay, eye contact and sensual snuggling, a concluding romp between the sheets becomes the cherry on top—not the only main event.
Acts of Service
If having certain weights of responsibility taken off your partner's shoulders makes them feel loved, then acts of service is likely right up their love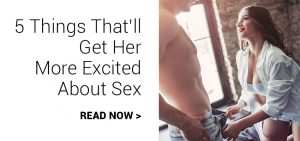 language alley. In going out of your way to lend a helping hand and doing things that show you're clearly thinking of them, you'll be able to see your lover's appreciation flourish before your eyes. So don't bother wasting your time trying to lay on the talk, because for these folks in particular, it's all about walking the walk.
Tip: Helping with chores and errands may sound painstakingly basic, but if it can ease the stress felt all around, both you and your partner will feel more relaxed…and full of energy that can be expelled within the bedroom! Since you're the bestower here, don't hesitate being generous in giving your partner oral or indulging any fetishy foreplay you know they're all about. By tuning into their reactions throughout each step of the action, you can take note of what they like most for future use.
Words of Affirmation
When sweet talking and flirty flattery seal the sexy deal more than anything, you know words of affirmation is one of your partner's most cherished languages. Savoring praise and thriving on every compliment, these are the type of lovers who relish in not only the words, but frequency and inflection of them as well.
Tip: So if it's dialogue that turns them on, what better way is there to crank up the heat than with some good ol' fashioned dirty talk? Give them everything they could want to hear while bolstering how hot of a situation (and visual) you each have on your hands; and especially if you initiate the exchange earlier in the day, you can ease into a steamy discourse that'll have everyone's motor running by the time you rendezvous that night.
Gifts
Although it can sound materialistic, the language of gifts is less about high-dollar flashiness and more about tangible thoughtfulness put forth. Lovers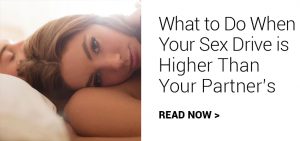 who get off on giving and receiving presents deeply enjoy that an idea of something to honor them not only popped into your head, but was important enough to execute. So by surprising them with treats as a form of displayed affection, they'll forever adore it as a symbol of just how well you know them.
Tip: Holidays naturally offer a grand opportunity to flex this language, but it's the unexpected gifts that can really go the extra mile. It can be as simple as calling in their favorite take-out for dinner after a super long day at work, or as calculated as surprising them with a new toy that's long piqued their interest, or a sexy book filled with fresh, new ideas. But either way you choose, it's always the thought that counts above all.
Physical Touch
Need we really say more? Of course physical touch typically plays a big role when getting down to sexy business; however, for some lovers out there, that contact is what sets the stage. Going far beyond biology alone, every brush, caress, knead and loving grope is infused with sensual energy. So regardless if during the throes of intimacy or just when out for a walk, the dynamic of your body language is what absolutely says it all.
Tip: From holding hands and innocent hugs, to the wettest and wildest moves mid-sexcapade, the best thing to remember for fans of physical touch is to incorporate it throughout your days spent together. Frequency and variety are two major elements you can adjust, so don't be afraid to double down on the PDA and sneak in snuggles whenever possible.
Now, don't get me wrong—fabulous relationships typically cover all five of these bases in some shape or form, but we each have a few that always hit especially home. So by crafting the perfect balance of each other's top love languages, we can maximize the sexy sentiment that's sure to generate the most intimacy and pleasure.
***

Help your lover discover a new pleasure with sex toys from TickleKitty.com: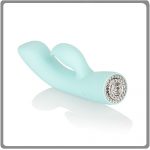 Perfectly curved with a glamorous diamond accent, the flattened tip of this vibe will seek and please your g-spot in a unique way … BUY NOW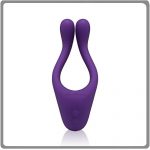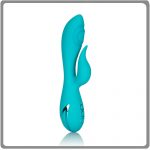 Meet the perfect dual-stimulator rabbit for delivering intense G-spot orgasms. It delivers powerful thumping sensations right where you want them, with a clit tickler that gets the job done … BUY NOW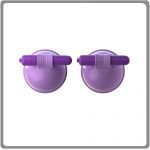 Press these soft, smooth, vibrating suction cups onto your luscious nipples and feel the intense pleasure of simultaneous sucking and vibrating, leaving your hands free to roam wherever they please … BUY NOW
Discover Your 'Love Language' and Watch Your Lovelife Blossom