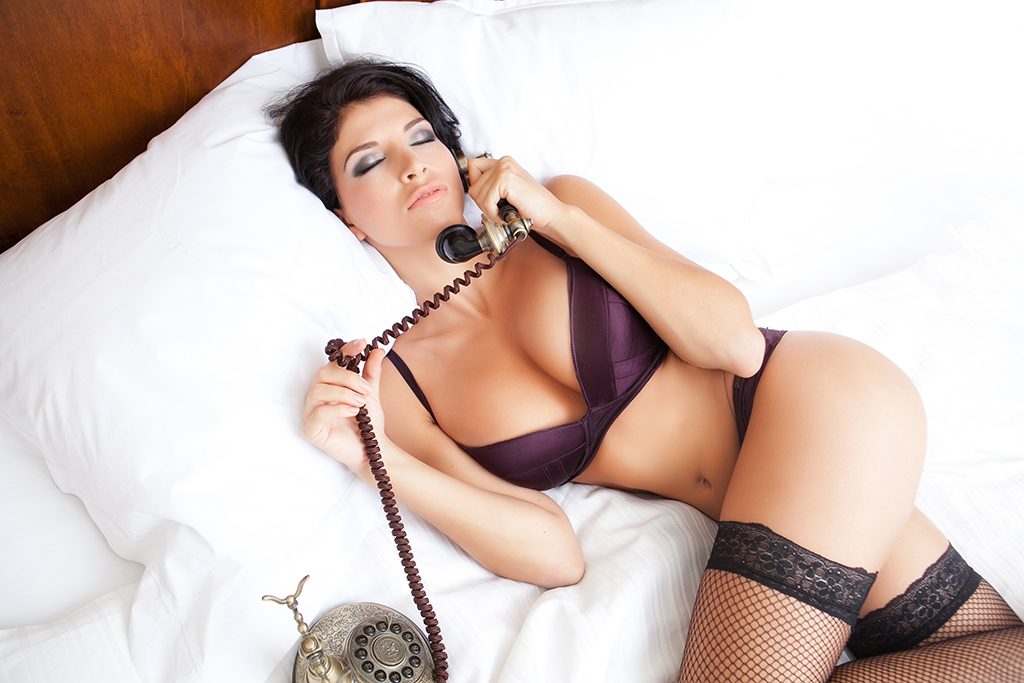 Distance makes the heart grow fonder, and the blue balls (or blue clit) real. Maybe you're on an extended business trip, studying abroad, or you met online and haven't seen each other in the flesh yet. You know they'll always be with you in your heart, but what about the rest of your body?
There are lots of ways you can take care of your physical needs together. Being miles apart doesn't mean your sex life is toast. The nights can be lonely without your honey, but we've got some tips to help you both overcome the empty bed blues.
1. Get saucy with your words.
You may not be able to whisper nasty nothings in their ear in real life, but hearing your voice over the phone or laptop is the next best thing. Call them when they're alone, and dish all the dirty details about what you want to do to them. Tell them to touch themselves while they're listening. Or give them an earful while they're out and about in public for an extra thrill.
And don't underestimate the power of the written word. With texts, you can have your sweetie squirming from a million miles away. Send a long, nasty message first thing in the morning so they'll have something to think about. Or tease them for hours with short, dirty texts throughout the day.
2. Treat them to sexy selfies.
Sending naughty nudes is a fine, complicated art. We all know (or are!) girls who've gotten unwanted images of gross mystery dicks, and sometimes it's hard for an honest tit pic to stand out when there's T&A on every screen. But there are ways to show your love what you got without being creepy or forgettable.
You'd never write a half-assed poem for your sweetheart, so don't half-ass a photo of your ass either. It's all about angles and lighting, darling. Don't just shove your camera down your pants and let auto-focus do the rest. Take your time! And remember that your partner loves all of you – including what's not traditionally thought of as sexy. They might love the way your cross your legs, or your sexy eyes. Show them every part!
3. Let the camera love you.
Simultaneous video solo sessions may be the closest you two are going to get to genuine boning.
While you may normally be the quiet type between the sheets, now's your time to shine in the spotlight. We're not saying to fake it—don't pretend you're a scream queen or groaning stud if it's not natural. But if you feel a sigh or moan coming on, don't hold back! Your lover only has the sounds and sights from the screen, so let them see and hear every delicious moment.
Don't forget that you're directing and performing in this show. Change up your distance from your laptop or phone—there's a time and a place for letting them see your whole body writhe on your bed, or getting up close and personal with your goodies. Get creative with your camera.
4. Give the gift of getting off.
Flowers and chocolates are nice, but toys and lingerie won't give you allergies or a sugar-crash. You can always give them something else just as sweet. Without your loving touch (and suck and lick), a vibrator or stroker might be just what your love life needs. Or something leather or lacy to up the eye candy factor of your pics and videos. If you receive a present, wait until your next Skype date to open it, and then break it in on camera.
Frisky faraway couples may want to try the blueMotion vibrator. It's made especially for long-distance coochie surprises. Download the app, and you can tease her with its Touch and Tap mode, and then send her over the edge with a word with its audio-attuned Voice setting. You'll be able to send her unforgettable orgasms in real time from your phone. Isn't technology great?
5. Keep your hands out of your pants until it counts.
This is the hardest one, so if you can do it you get bonus points.
We know how you're feeling. It's been a while. Maybe weeks since you've seen your honey in person. You've just come back from a club where temptation was grinding on you all night long, or a movie just got you in the mood. Your fingers are itching and your goodies are tingling—but hold off! Save it for your special someone. Tell them about it in a text, or send them a pic of how frustrated you are, but don't do anything about it until your next filthy FaceTime or phone call.
For one reason or another, if there's a big wide world temporarily in between you and your boo. But with a little tech and creativity, the distance doesn't have to be a downer, but part of a sexy experience. The love will keep coming, and so will you!
***
Maybe your blissful, orgasmic reunion is coming up soon, or you want to send them something extra special, but here are a few of Tickle Kitty's suggestions for your near or faraway lover.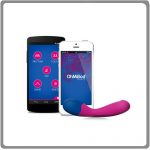 blueMotion Nex|2 – Luxury Remote Control G-spot Massager
Make your lover "Oooh" across town with more than just your words with the latest and greatest in long-distance, app-controlled tech.… BUY NOW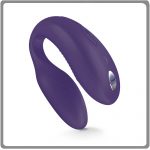 Another app-controlled wonder, the We-Vibe Sync has a powerful motor and adjustable C-curve to perfectly fit your inner contours. Our expert sex toy reviewer called this "the best wearable couples vibe ever"… BUY NOW
Now you've got them by your side, and you can be the lover who has it all! A warming massager to get things started, a little lube to keep things slick, a powerful vibe for her, an orgasmic stroker for him, and more… BUY NOW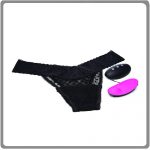 Get your body moving in more ways than one. You've got your lover in the flesh but only for one night. How do you give them a night on the town and a big O they won't forget? Grab the Club Vibe 2.OH, to rumble her pleasure button at a concert, in the club, or anywhere… BUY NOW

5 Ways to Keep Long Distance Relationships Steamy