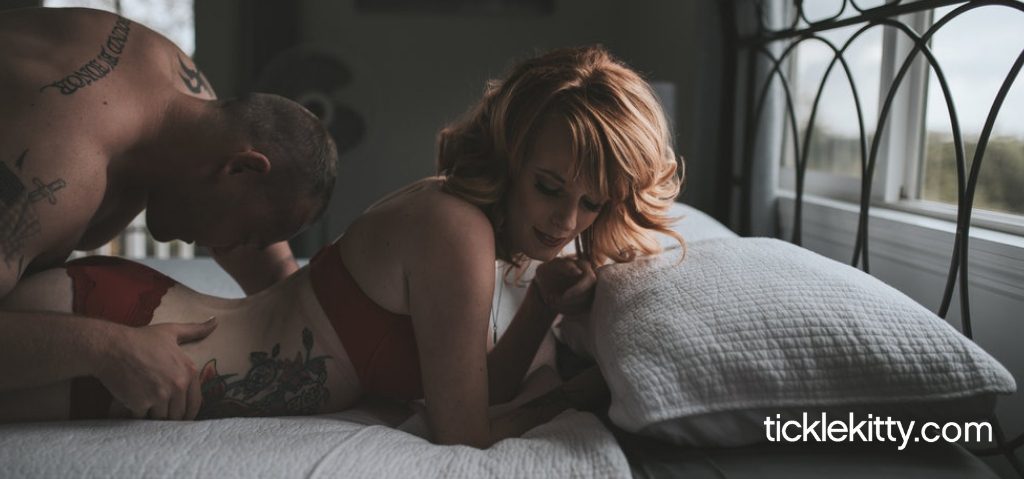 Regardless if it's a long-time lover or a fresh new squeeze, initiating sex can sometimes feel pretty awkward. Getting caught up in your own head, worrying what the other person is thinking, debating if you're being "suave or sexy enough" …can all easily lead you to become your own worst enemy—and not to mention, tragically sabotage your sex lives while at it. It's usually feelings of self-consciousness and vulnerability that tend to take over. But truth of the matter is, taking the lead in the bedroom can be a huge turn on, and is nothing you should be ashamed of.
Lovemaking should be about seducing each other and not being afraid to express the desire for being intimate more often, which—despite what the inhibition might make you believe—doesn't have to be all that complicated, either.
Send flirty sexts throughout the day.
We all know foreplay isn't just a suggestion, it's a requirement. But what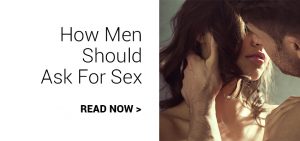 everyone doesn't always realize is that it can begin far before you actually cross the bedroom threshold. Dirty talk can be a great, lighthearted way to ease into the sultry vibe and get both of your imaginations running wild. So by setting the mood earlier in the day through frisky texts (and pictures if you're into that too), you can slowly build the sexual tension and give each other something to look forward to all afternoon.
Bust out the lingerie.
Half (if not more) of the lingerie fun is wearing something that makes you look sexy. So even when it's just cooking dinner or a movie date night that's on tap for you and your beau, try springing an unexpected surprise on them by donning some super-hot lingerie for the occasion. You'll feel great, and you know it'll turn them on, so it'll help pave a pleasure-filled path for turning up the heat as the night progresses.
Set the mood in your bedroom.
When it comes to sex, a sensual surrounding can make all the difference. Of course we've all had that fantasy of getting it on in spontaneous settings, but when looking to lay the grounds for an intimate night in at home, crafting an alluring atmosphere can definitely do the trick. Consider swapping out the dirty laundry and beauty products strewn across every surface for a nice combination of dimmed lights, well-placed candles and artful spread of sex toys and lube on a plushy blanket. Once your partner feasts their eyes upon this irresistible scene, they'll instantly know what you had in mind for the night. And after luring them in with the appetizer of a soft, sensual massage, they'll be more than excited for the rest of the night's wild ride.
Get handsy.
Going back to the whole foreplay-can-commence-before-the-bedroom idea,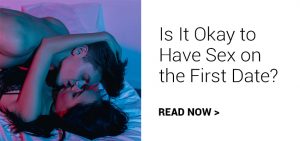 getting frisky and physical with each other in everyday moments can incite a mutually rousing mood as well. Whether it's kisses and neck nuzzling while snuggling on the couch, or slaps on the ass while trying to clean out the garage, making playful gestures while doing day-to-day activities together can be a fun way to spark an even hotter sex life.
Gift something they've always wanted to try.
We all have those fantasies best left to the head or screen, but surprising your partner with a toy you know they've been wanting to explore is a super practical way to get both of you excited for testing the waters of something new. Whether it's a different type of vibrator for her, a crazy realistic stroker for him, vibrating cock ring for both, or a kit with several items that can take you on a full-blown sensual journey, a sexy gift that thirsts their curiosity can be a super-hot intro to new heights of pleasure.
So regardless if you prefer a more subtle or forward approach, there are countless ways to help bust through the reserved routine and show your partner how much you really want them. By turning up the heat with the littlest things in life, you can kickstart the conquering of all those timid thoughts and get on a fast and fruitful path to having more satisfying sex. And a lot more often, too!
***

Discover a new orgasm with sex toys from TickleKitty.com: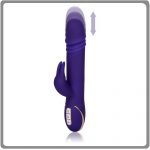 While most other rabbits buzz and whirl, this one has a tip that will give you the thrusting in-and-out motion you crave. Combine it with the vibrating clit tickler to hit all the right spots … BUY NOW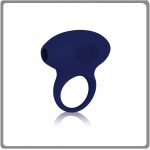 Treat yourselves and climax together with silicone, extra-stretchy, orgasm-enhancing, vibrating penis ring. You'll both come again and again … BUY NOW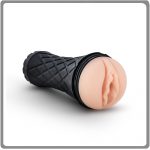 The Torch 'Feels-so-Real' Stroker
Get ready for a better-than-real experience with this lifelike masturbator. Sink yourself into the soft, supple material and enjoy the ribbed inner texture. Pleasure is now in the palm of your hand … BUY NOW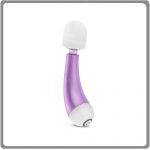 Nöje Wand (That's Swedish for Pleasure)
All the power of a full-sized power wand—masterfully miniaturized! Indulge in over-the-top orgasms from this tiny and compact pleasurizer, equipped with 5 tantalizing vibration patterns and 5 speed settings … BUY NOW
How to Initiate the Hot Sex You Crave